Description
They say everything is bigger in Texas, and brunch is no exception. Listen to Texas Tales with the legendary Texas Monthly feature writer Skip Hollandsworth as he discusses The Midnight Assassin, the story of murderous mayhem in Austin in 1885. Between the tall tales, enjoy live music by Wendy Colonna, a folk musician from Austin, Texas.
Feast on sweet and savory brunch items from local purveyors. Pick and choose from our ultimate brunch buffet featuring smoked salmon benedict, Texas-style sweet potato hash, and French toast bread pudding. We're also keeping it Texan with the drinks, including Micheladas, Texas peach puree, and sweet tea. So sit back, relax, enjoy a Blood Mary (or two) and let the live music take you to church.
---
Since 1989, Skip Hollandsworth has been a staff writer at Texas Monthly magazine, where he has received several journalism awards, including a National Headliners Award and the Texas Institute of Letters O. Henry award for magazine writing. He has been a finalist four times for a National Magazine Award, the magazine industry's equivalent of the Pulitzer Prize. The movie "Bernie," which Hollandsworth co-wrote with Richard Linklater, was released in May 2012. It is based on a story he wrote in the January 1998 issue of Texas Monthly titled "Midnight in the Garden of East Texas." His book, The Midnight Assassin was published in April 2016 and became a New York Times bestseller. Read more about Skip at https://www.texasmonthly.com/author/skip-hollandsworth/.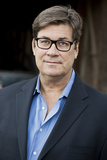 Organizer of Sold Out - Biggest Brunch in Texas - 10:30 a.m. - 12:30 p.m.
On the banks of the Texas Hill Country, Kissing Tree is the first baby-boomer-centric community by Brookfield Residential, and the first of its kind in San Marcos. Kissing Tree is 1,300 acres custom built with a Texas attitude, which means a focus on community that's perfectly balanced with independence. Kissing Tree is built specifically for the energy and attitude of the boomer generation. It's a place where you can live life on your own terms. And if that's not Texas, what is?