About this Event
Béla Fleck & Abigail Washburn, "the king and queen of the banjo" (Paste Magazine), have a musical partnership like no other. Béla Fleck is a fifteen-time Grammy Award winner who has taken the instrument across multiple genres, and Abigail Washburn asinger-songwriter and claw hammer banjo player who re-radicalized it by combining it with Far East culture and sounds. The two met at a square dance, began collaborating musically and eventually fell in love. Over the years, they played together most visibly in the Sparrow Quartet alongside Ben Sollee and Casey Driessen and informally at a pickin' party here, a benefit there, or occasionally popping up in each other's solo shows. Fans of tradition-tweaking acoustic fare eagerly anticipated that Béla & Abigail would begin making music together as a duo.
Fleck has the virtuosic, jazz-to-classical ingenuity of an iconic instrumentalist and composer with bluegrass roots. His collaborations range from his ground-breaking standard-setting ensemble Béla Fleck and the Flecktones to a staggeringly broad array of musical experiments. From writing concertos for full symphony orchestra, exploring the banjo's African roots, to jazz duos with Chick Corea, many tout that Béla Fleck is the world's premier banjo player. Washburn has the earthy sophistication of a postmodern, old-time singer-songwriter who has drawn critical acclaim for her solo albums. She has done fascinating work in folk musical diplomacy in China, presented an original theatrical production, and has contributed to singular side groups Uncle Earl and The Wu-Force. In addition to being named a TED Fellow in 2012, Abigail was recently named the first US-China Fellow at Vanderbilt University, in addition to Carolina Performing Arts/Andrew W. Mellon Foundation's DisTil Fellow for 2018-2020.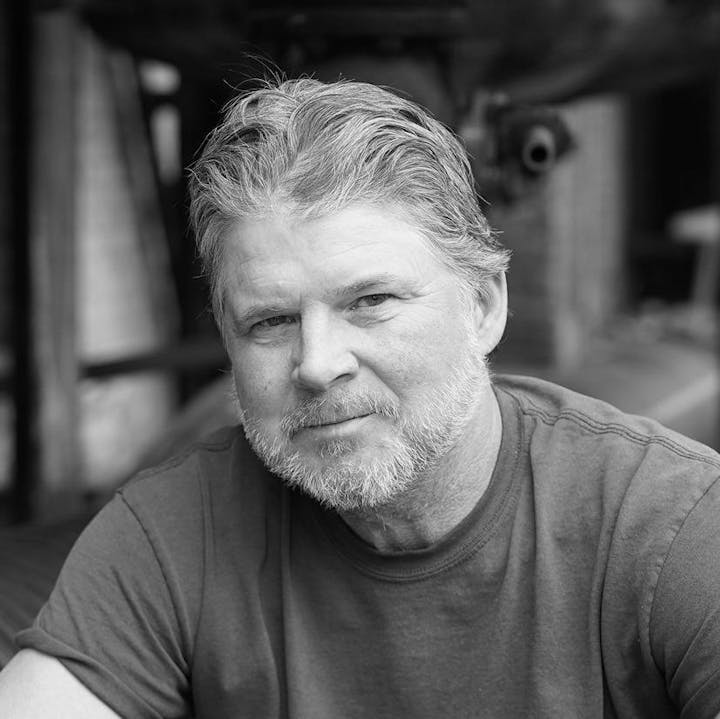 Growing up in Slaughters, Kentucky, Chris Knight worked in the mining industry for a decade before he started pursuing music seriously at the age of 30. He didn't land a record deal until he was 37, and has since recorded music for Decca, Dualtone, and Thirty Tigers. His songs have been covered by Randy Travis, Lee Ann Womack, Montgomery Gentry, Wade Bowen, and others, and his down home authenticity mixed with real world wisdom makes him a favorite of many.
"There's all kinds of different ways to make music, but this is the way I chose to do it," Knight says. "If I don't have something worth saying I'm not opening my mouth, which is probably why I took seven years to make this album. I haven't suited everybody, but every time I get a new fan it tells me I'm doing something right. I think my previous records have set a precedent, if only for me at the very least. I just want people to think this one stands up to everything else I've done."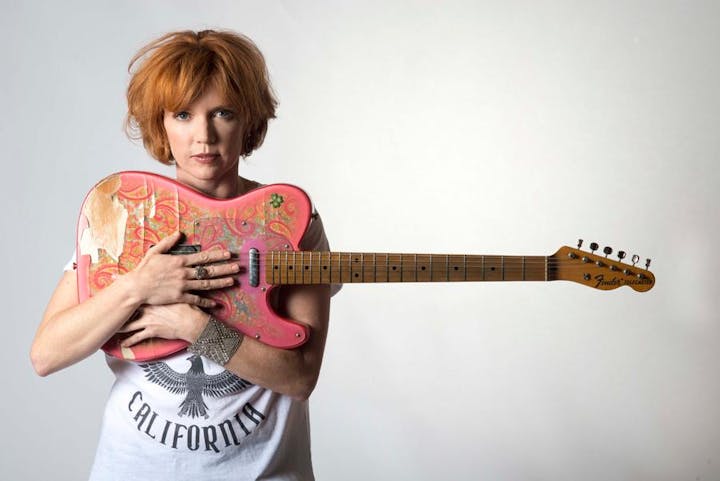 Produced by Mike Flanigin, who also plays organ on the new disc, The Ice Queen was recorded at Firestation Studios in San Marcos, Texas. Joining Sue Foley as special guests is a trio of legendary Texas guitarslingers – Jimmie Vaughan, Z.Z.Top's Billy F Gibbons and Charlie Sexton - as well as a host of other Lone Star State all-stars, including Chris "Whipper" Layton (formerly of Stevie Ray Vaughan and Double Trouble) and George Rains (drums), Derek O'Brien (guitar), Chris Maresh and Billy Horton (bass) and The Texas Horns: John Mills, Al Gomez, Jimmy Shortell, Randy Zimmerman and Mark "Kaz" Kazanoff.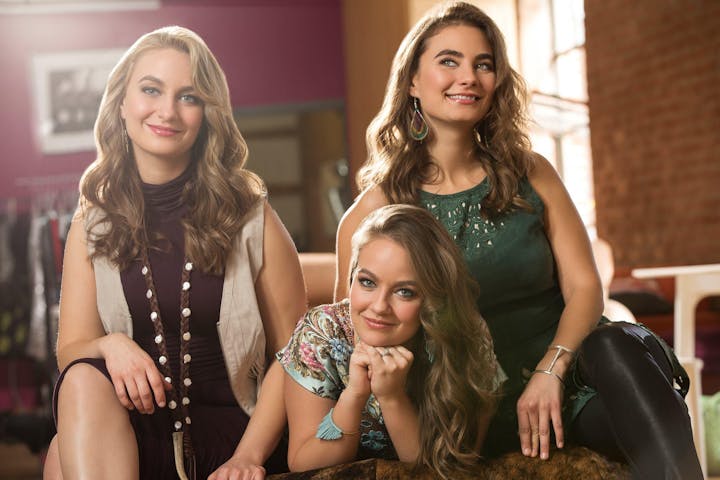 With over fifteen years of touring to date, The Quebe Sisters have delivered their authentic triple fiddle and three-part harmony sound to the concert halls and festivals of North America, Europe, and Russia.
Grace, Sophia, and Hulda Quebe front an innovative Progressive Western Swing band of archtop guitar, upright bass, fiddles and sibling harmony. The Dallas-based five-piece presents a unique Americana blend of Western Swing, Jazz-influenced Swing, Country, Texas-Style Fiddling, and Western music.
"We differentiate our music as 'Progressive Western Swing' from simply 'Western Swing' because we aren't trying to sound just like Bob Wills," Grace Quebe explains. "Instead, we continue his vision, playing the style he pioneered in an authentic way by incorporating new genres and songs, interpreting them using our own unique voice through Country instrumentation."
The band's stripped-down acoustic instrumentation breathes new life into seasoned sounds once found in Texas dance halls and honky-tonks. Grace continues, "To us, preserving the tradition of Western Swing isn't about keeping something alive like a relic. Western Swing has always been about innovation."
Innovation has led the sisters to channel the musical connection between danceability and emotiveness, combining old sounds with new feelings and old feelings with new sounds. It's not nostalgia that drives the band as purveyors of Western Swing, but the aspiration to take the music back to its roots and sustain the spirit of Swing.
Combine the musical stylings of The Mills Brothers, Ray Price, Count Basie, Willie Nelson, and you have none other than The Quebe Sisters.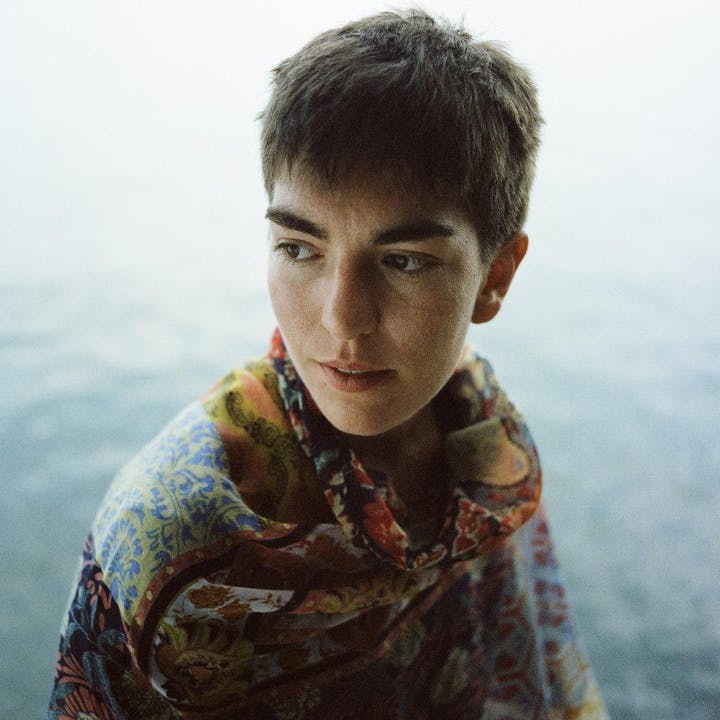 There's a lot of freedom to be found in solitude. On her own, an artist is free to express her voice authentically and without reservation, can make art that reflects who she is at her core. But going it alone can be daunting sometimes, particularly after years spent collaborating with others.
For Maya de Vitry, striking out on her own to write her debut album Adaptations was a metamorphic experience marked by liberation, exploration and deep personal growth. A member of the acclaimed string band The Stray Birds, de Vitry had long wanted to release music under her own name, but, as she explains it, had to summon both the "patience" and the "determination" to put her music out into the world.