SOLD OUT!! All Things Girl 2013 Girls' Conference

Saturday, April 20, 2013 from 8:00 AM to 12:15 PM
Event Details
All Things Girl Ministry at St. Lawrence Catholic Church would like to invite you to the 2013 Girls' Conference on Saturday, April 20th, 2013.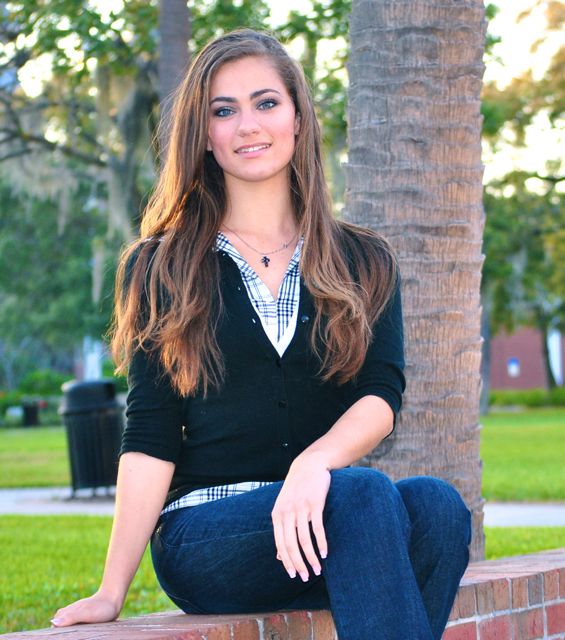 Local young adult Catholic author, Janelle Sánchez, presents "Being a Daughter of the King".  In this inspirational morning, she will discuss with 5th to 8th grade girls the definition of purity, understanding their value in the eyes of a loving Father, being a joyful daughter, and letting their light shine despite all the negative messages they hear in our media-saturated culture.
Besides Janelle's personal testimony and insights, there will be fun group activities, discussion, and even a craft your daughter can bring home to remember the day. 
Being a daughter of the King means more than claiming God as your Father, it means being, acting, and living in a way that makes your Father proud!  Join us for this fun, prayer-filled, and eye-opening day for your pre-teen!
Conference Schedule
  8:00 am    Registration / Continental Breakfast
  8:30 am    Opening Prayer by Father Dayan Machado

  8:40 am    Introduction of speaker, Janelle Sanchez, and the Patron Saint of the Conference,
                  St. Therese of Lisieux ("The Little Flower")

  9:00 am    GIRLS' 1st Talk:  What Does It Mean To Be "A Daughter of The King"?
  9:30 am    Break

  9:40 am    GIRLS' 2nd Talk:  Becoming The Young Woman God Wants You To Be

10:30 am    Break
10:40 am    Q & A

11:00 am    GIRLS' Craft at St. Augustine Room / Eucharistic Adoration at Christ the Child Chapel

11:00 am    PARENTS / GRANDPARENTS' Session with Janelle Sanchez at St. Thomas Room
12:00 pm    Angelus Prayer at STL Church Piazza
12:15 pm    End of conference
**Due to limited space, we are unable to accommodate parents/grandparents and participating girls throughout the whole conference.  We highly encourage parents/grandparents to attend the session at 11:00am where the conference speaker, Janelle Sanchez, will present a synopsis of the information presented to the girls, as well as a Q&A session.**
Continental Breakfast and Craft materials are included as part of the Registration Fee.
Books and CD's from our speaker, Janelle Sanchez, will be available for sale at the conference.
If you would like to learn more about Janelle Sanchez and her ministry, CONFESSIONS OF A PURE HEART, please visit her Facebook page.
When & Where

Higgins Hall at St. Lawrence Catholic Church
5225 North Himes Avenue
Tampa, FL 33614


Saturday, April 20, 2013 from 8:00 AM to 12:15 PM
Add to my calendar
Organizer
All Things Girl Ministry at St. Lawrence Catholic Church
Teaching girls their dignity in Christ and their place in the Kingdom of God

The "All Things Girl" program covers a variety of topics which will help every girl understand that her real identity begins as God's beloved daughter, His princess.  Girls enjoy lessons, fun crafts and activities geared to teaching them how to find their dignity and purpose in a culture that seeks to undermine true femininity.  "All Things Girl" is loyal to the Catechism of the Catholic Church.  This ministry promotes fun, friendship and prayer.  It has something every girl will want to experience!
You may contact us via email at AllThingsGirl@stlstewardship.org

Visit our Ministry page at St. Lawrence Parish website:
http://www.stlawrence.org/index.php/ministries/ministry-directory/46-content/ministries/487-allthingsgirl1
SOLD OUT!! All Things Girl 2013 Girls' Conference