Description
Bring your date, friends, family, co-workers or yourself out for a night of celebrating women's voices.
A Love Letter To Myself honors the journey of a woman's quest for self love, acceptance and empowerment. This two-hour variety show is packed with laughs and intimate emotional connection with the audience from start to finish. A diverse group of powerful, local female pillars in our community were invited to write and read aloud love letters to themselves on stage intertwined with laugh out loud moments from an all star comedy cast of performers.
Hosted by Chelsea Shorte (Tagg Nation, Kennedy Center), the show features stand-up from Kasha Patel (DC Science Comedy), variety comedy from duo OLGA, improv from Hellcat and stand-up from headliner Carmen Lynch (CONAN)!

We'll also hear inspiring stories from D.C. community pillars Brittany T. Oliver (Not Without Black Women), Susannah Wellford (Running Start), Rahne Alexander (Signal Culture and the Experimental Television Center alumna), Alexandra Petri (Washington Post's ComPost blog), Eboné Bell (Tagg Magazine) and Noorjahan Akbar (Free Women Writers).
A Love Letter to Myself is produced by Women In Comedy. All proceeds benefit Women In Comedy.
---
More about our Performers, Pillars and Sponsors:
Performers:
Carmen Lynch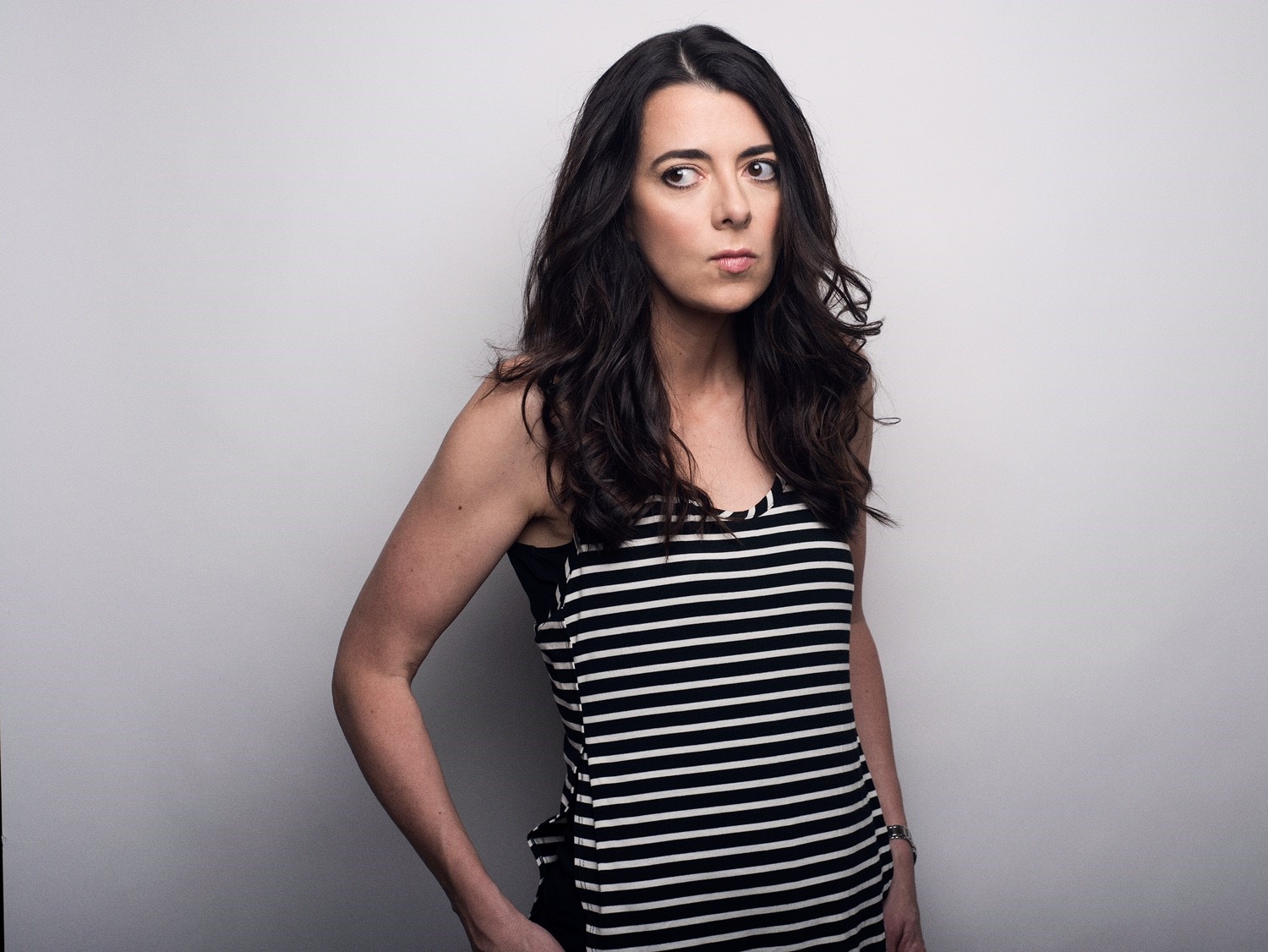 Carmen Lynch was recently listed on Splitsider's "2016's Best Late Night Sets" for her appearance on CONAN. She has also performed twice on The Late Show with David Letterman, as well as The Late Show with Stephen Colbert, @midnight, Inside Amy Schumer and The Good Wife. She most recently starred in a short film directed by Chloe Sevigny.
Carmen has also performed for the troops in Iraq and Kuwait, and continues to tour in Spanish-speaking countries doing standup in Spanish. She recently returned from a sold-out run of her live show "Lynched" at the Edinburgh Fringe Festival, where The Scotsman named her show "one of the best free shows at this year's Fringe."
When she isn't on the road, Carmen can usually be found at The Comedy Cellar in NYC. Check out her comedy CD Dance Like You Don't Need the Money, available on carmenlynch.com.

---
Chelsea Shorte is our special Emcee for the evening.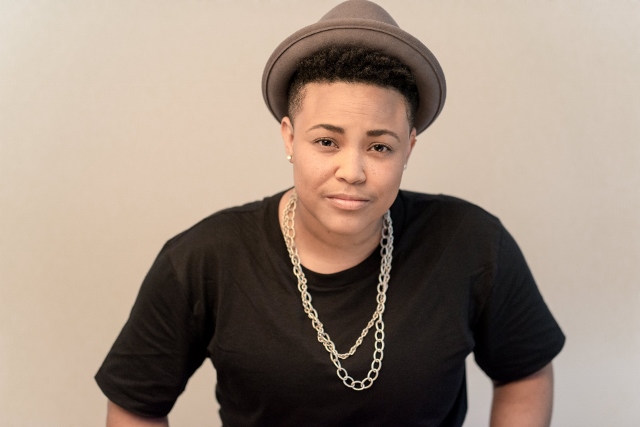 Originally from Richmond, VA, Chelsea discovered comedy as a way to stave off the boredom of being a beautiful twenty-something. Since first taking the stage as a stand up in early 2011, she has flourished and has further applied her creative drive to storytelling, podcasting, sketch writing, acting and drag performance.
Chelsea has had the privilege of performing at the John F. Kennedy Center for the Performing Arts, Washington DC's historic Howard Theater, and multiple colleges and comedy venues across the country. Her standup material ranges from riffs on the low bar for allyship to dating or even pythons in the Everglades. Check her out as a co-host of the Tagg Nation podcast, taggnation.com. Listen to some of her stories and standup at https://soundcloud.com/chikachels.
---
Kasha Patel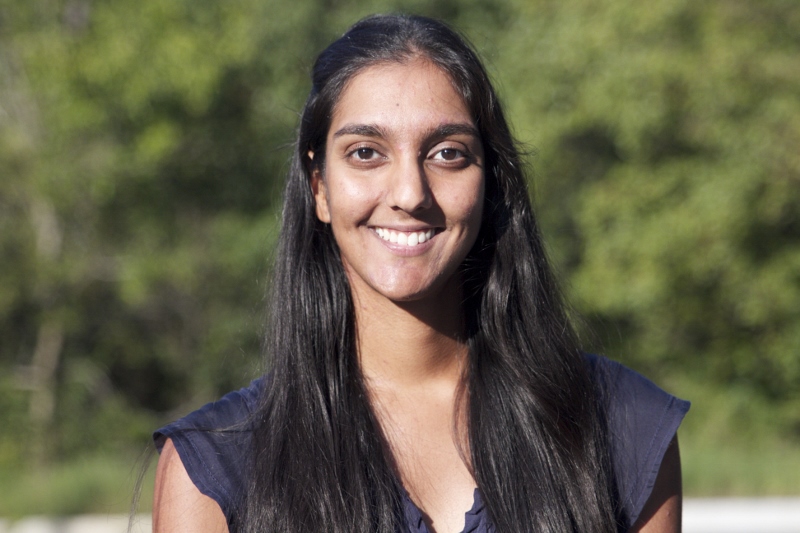 Kasha Patel fills the unknown demand of Indian female comics from West Virginia. Based in Washington, DC, she loves telling jokes about her odd upbringing and science. She hosts and produces Science Comedy shows, where only science jokes and stories are allowed. Some describe her stand-up as "thoughtful" and "smarter" comedy. She has performed in clubs, comedy festivals and Chinese restaurants nationwide including in Chicago, Boston, San Francisco and New York City. She hosted a miniseries on NASA TV and appeared on the Travel Channel's Mysteries at the Museum. Follow her on Twitter @KashaPatel.
---
OLGA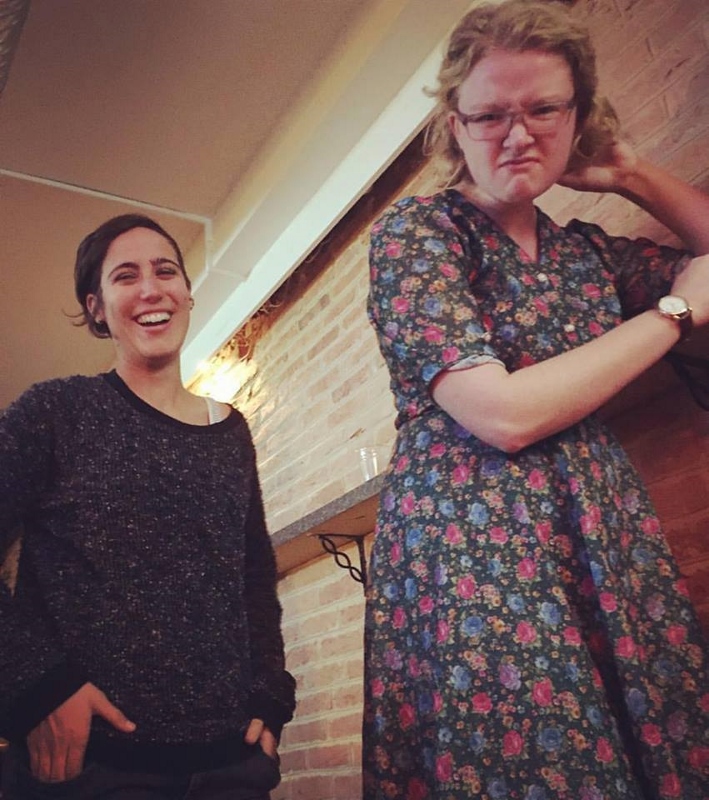 OLGA is a Baltimore-based indie comedy duo comprised of Jen Diamond and Pam Hugi. Formed in 2014, OLGA performs long-form improv, original sketches and duo-stand up. OLGA has performed in Baltimore, DC, Philadelphia and New York. Both Jen and Pam love their moms a lot.
---
HELLCAT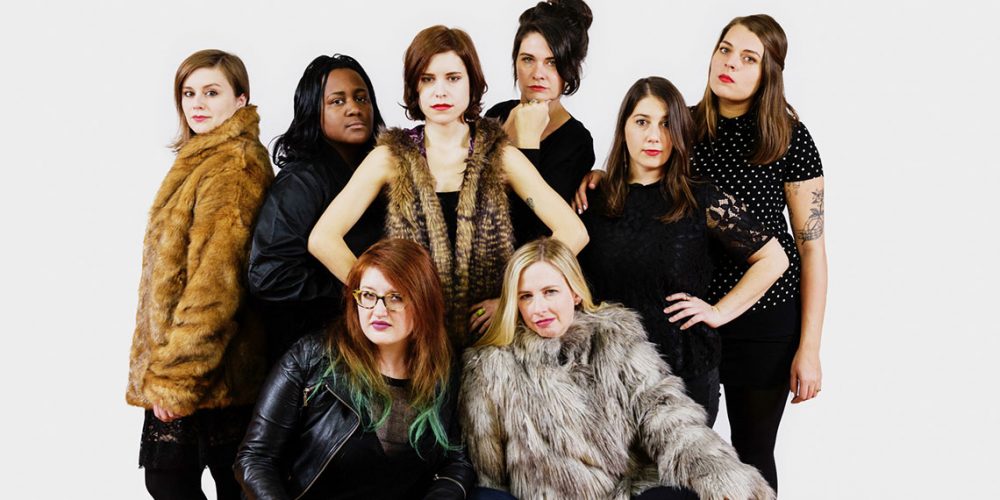 Hellcat is Washington Improv Theater's all-female identifying group. We build improvised stories out of the truths and insights of the human experience, from those moments of despair and rage to the moments of elation, joy and everything in between. We'll make you laugh and we'll make you feel. We'll weave together characters you identify with and root for, as well as kooky weirdos you hope you'll never, ever have to meet in real life. One thing is for sure: don't mess with the Hellcat.
---
Community Pillars:
Susannah Wellford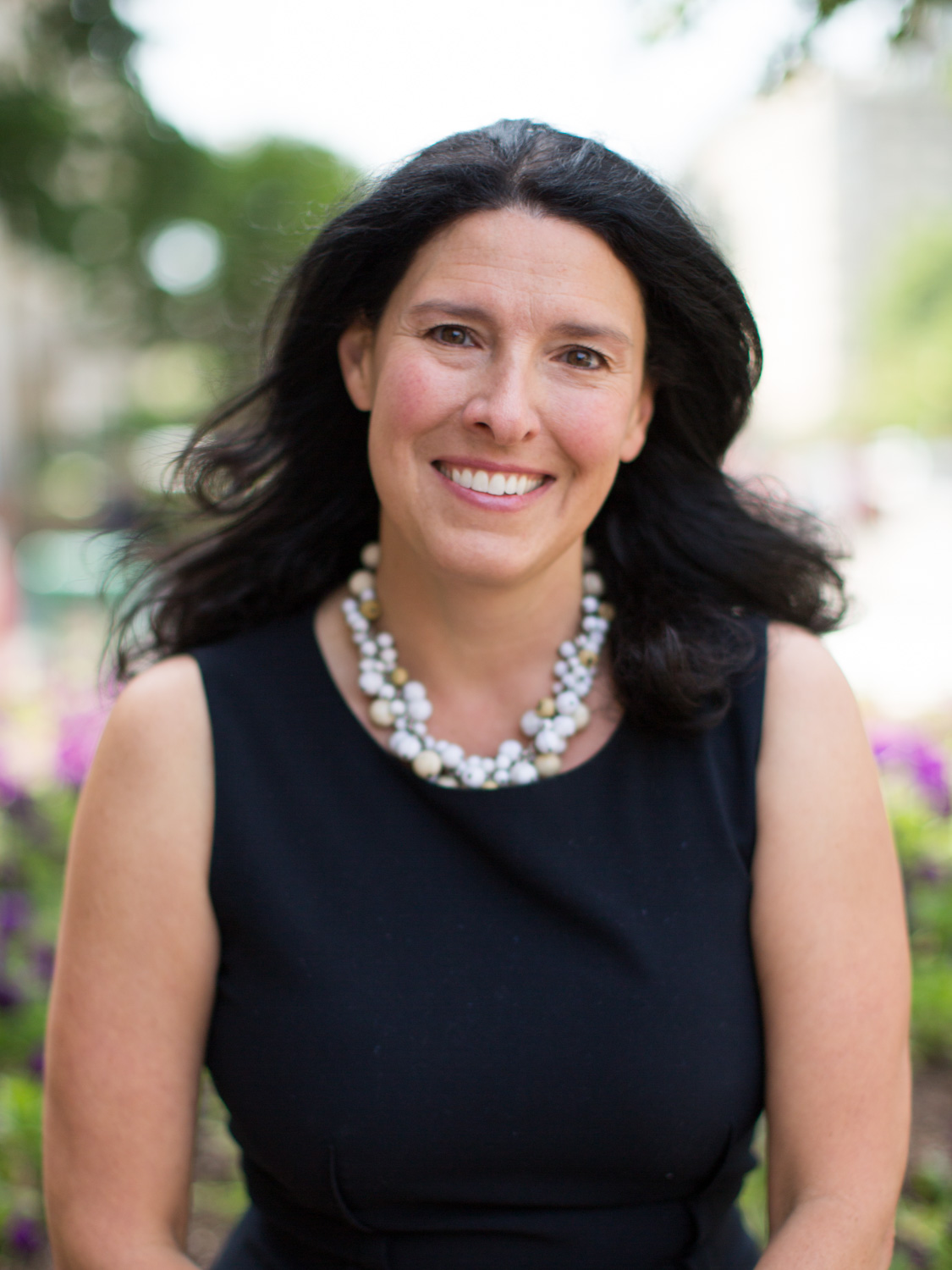 Over the past 16 years, Susannah Wellford has founded two organizations designed to raise the political voice of young women in America.
In spring 2007, Susannah founded Running Start to inspire young women and girls to political leadership. Running Start has trained over 10,000 young women and girls to lead in politics from all around the country. Running Start furthers the work begun by the Women Under Forty Political Action Committee (WUFPAC), which Susannah cofounded in 1999 and led for five years. WUFPAC is a national women's group dedicated to electing young women to political office. A nonpartisan organization, WUFPAC is the only political action committee in the United States devoted to helping young women of all parties run for elected office.
Susannah travels around the country speaking to colleges, law schools, political groups and nonprofits about the importance of inspiring more young women to lead in politics. Although Running Start's focus is on empowering American young women to run for office, she also meets regularly with groups from around the world including most recently Israel, Saudi Arabia, and the Palestinian Territories. She was invited to Kuwait by the Kuwaiti government in spring 2006 to meet Kuwait's first women candidates and to advise them on their campaigns, and has been sent by the State Department to speak in the Maldives, Sri Lanka, Israel, Belgium and Russia.
After receiving her J.D. from the University of Virginia School of Law in 1998, she worked for several years at Verner, Liipfert, Bernhard, McPherson and Hand, lobbying for state and local governments, foreign governments, corporate entities and trade associations before Congress and the Executive Branch.
Prior to law school, Susannah worked for Hillary Clinton's Health Care Task Force in the Clinton White House. She is also a former Legislative Assistant for Senator Wyche Fowler from Georgia.
Ms. Wellford is a 1990 graduate of Davidson College. She lives in Washington, DC with her twin sons, Ben and James.
---
Eboné F. Bell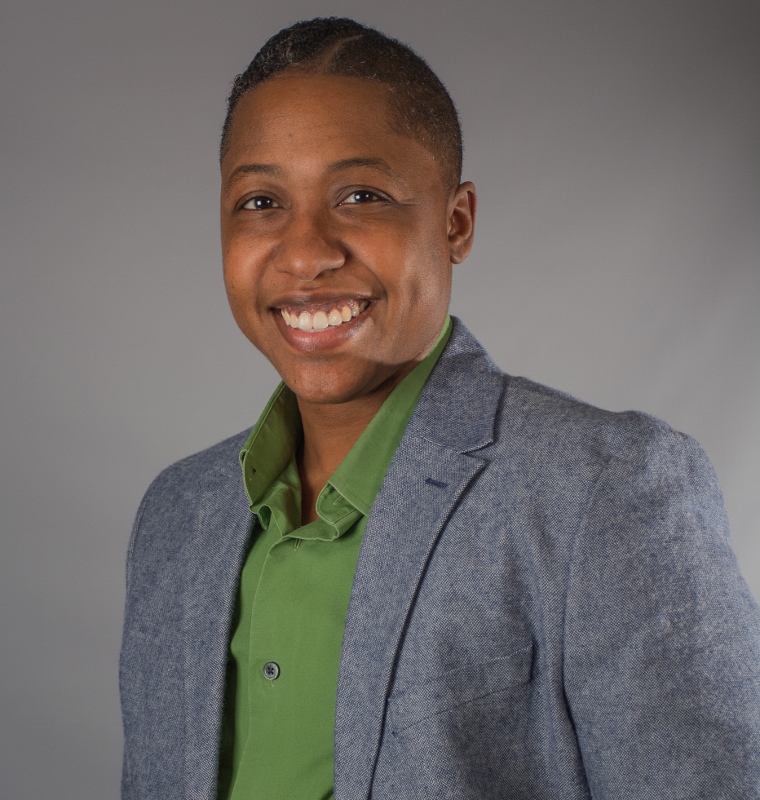 Eboné F. Bell is the Founder and Editor-in-Chief of Tagg Magazine. Tagg is a print publication (and website) dedicated to serving "everything lesbian, queer, and under the rainbow." For three years, Tagg has been named Top LGBTQ-Owned Companies by the Washington Business Journal.
Eboné has been immersed in the Washington Metropolitan Area LGBTQ community for several years. She has produced such events as the annual Capital Queer Prom, the Put on the Gloves Fashion Show, and Ladies Tea at Hank's Oyster Bar. She recently received DC Black Pride's Wellmore Award, the Image Award from Mautner Project of Whitman-Walker Health, and the Legacy Award from GLBT Latino History Project, just to name a few.
In five years, she has grown Tagg into a LGBTQ media company dedicated to serving the queer women's community through print, web, email, and podcasting.
She is known as the "go-to woman" for LGBTQ marketing and queer women-focused events, resources, marketing, and advertising.

---
Brittany T. Oliver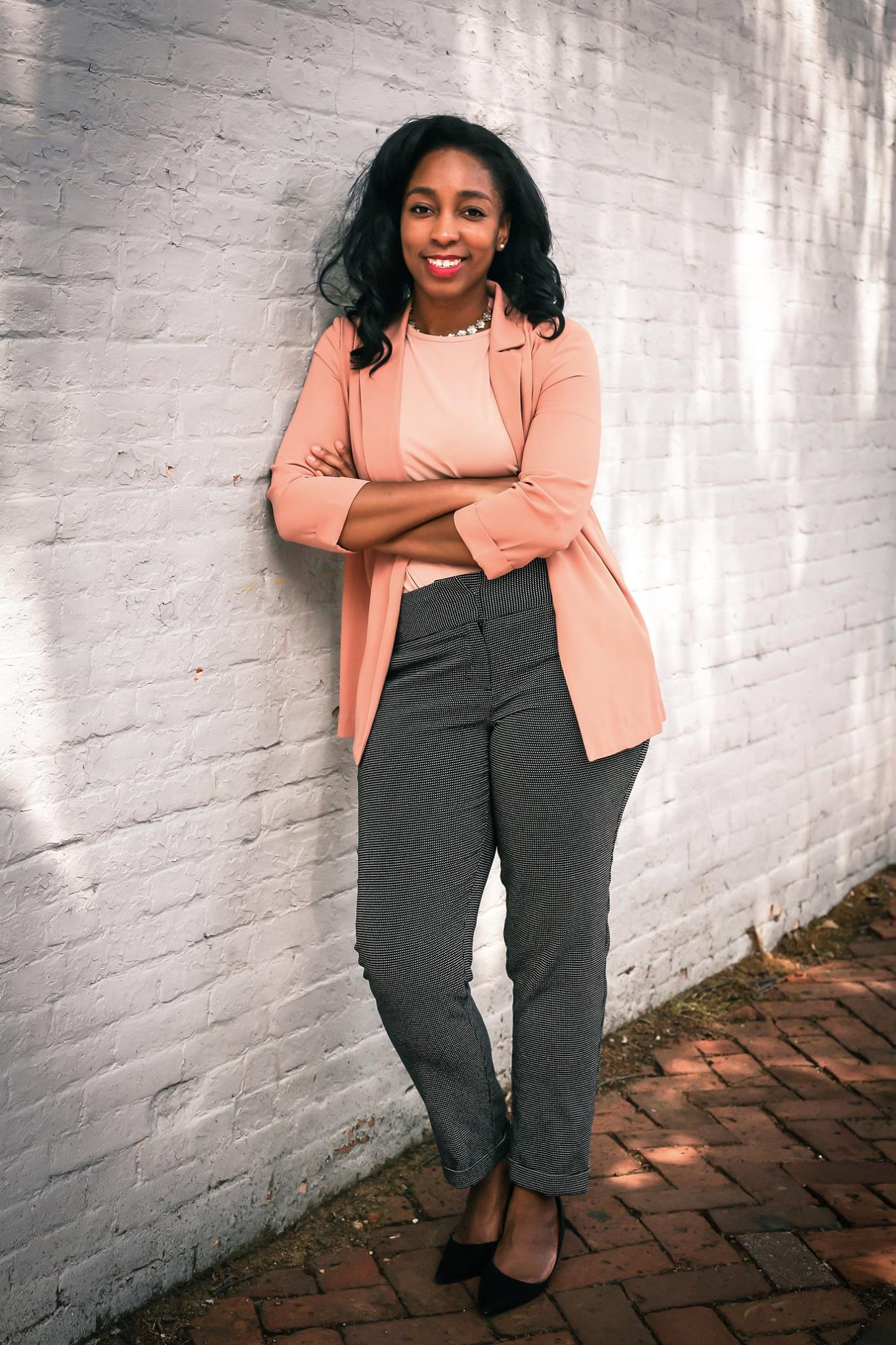 Brittany T. Oliver is a race and gender justice activist with several years of experience in non-profit management, political advocacy, communications and grassroots organizing. She's based in Baltimore, MD, and lives for unruliness. In 2016, Brittany received national recognition for challenging white feminism during the beginning stages of the Women's March on Washington and has no regrets.
Named as one of "20 Black Women You Should Be Following Right Now" by Bitch Media, Brittany is the former police accountability coordinator at the ACLU and former co-director of Hollaback! Baltimore, which was a driving force behind the "gender-biased policing" aspect of the U.S. Department of Justice's report on Baltimore Police after the 2015 Baltimore Uprising.
After tragically losing her uncle to gun violence, Brittany transformed her pain into power by founding Not Without Black Women, a social and political movement of everyday Black women that aims to uplift women's voices through youth mentoring, collaborative partnerships, grassroots organizing and advocacy.
Additionally, Brittany works to build solidarity between Black and Palestinian liberation movements to improve foreign policy that promotes civil, political and human rights. Learn more about Brittany at www.brittanytoliver.com and follow her on Instagram and Twitter: @brittuniverse.

---
Rahne Alexander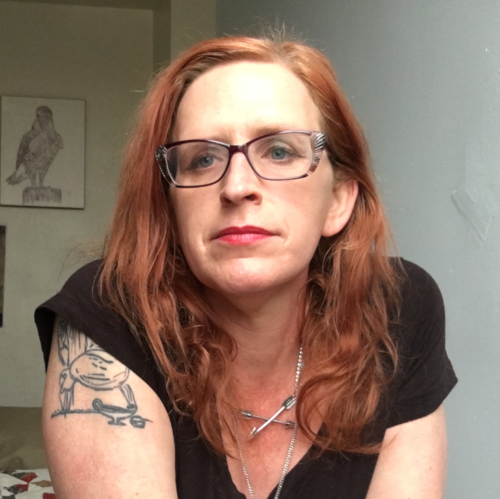 Rahne Alexander is a multimedia artist, producer, musician, and performer. Her video art has been screened in galleries and festivals across the country, and she is an alumna of Signal Culture and the Experimental Television Center. Queer Interiors, a year-long collaborative multimedia installation was commissioned by the Baltimore Museum of Art in 2016. A component of this installation,The Baltimore LGBTQI+ Home Movie Quilt, was awarded a Saul Zaentz Innovation in Film and Media Fund fellowship. She has appeared in numerous films and videos, including Hit and Stay, Riot Acts: Flaunting Gender Deviance in Music Performance, Milo's Misfits and Her Room.
Rahne performs frequently with her several bands, including Santa Librada, Guided By Wire, 50'♀, Flaming Creatures, and the Degenerettes. She is occasional comedian and essayist, with publication credits ranging from the Baltimore City Paper to the Lambda Literary Award-winning anthology "Take Me There: Trans and Genderqueer Erotica," and the newly released Resilience Anthology, which Heartspark Press boasts as the largest-ever anthology of trans women and AMAB non-binary writers.
She is a former organizer for the Transmodern Festival and the Maryland Film Festival, where she served five years in charge of operations and development. Rahne has since lent her organizational and development assistance to several organizations, including FORCE, Iron Crow Theatre, Venus Theater and Wide Angle Youth Media.
---
Noorjahan Akbar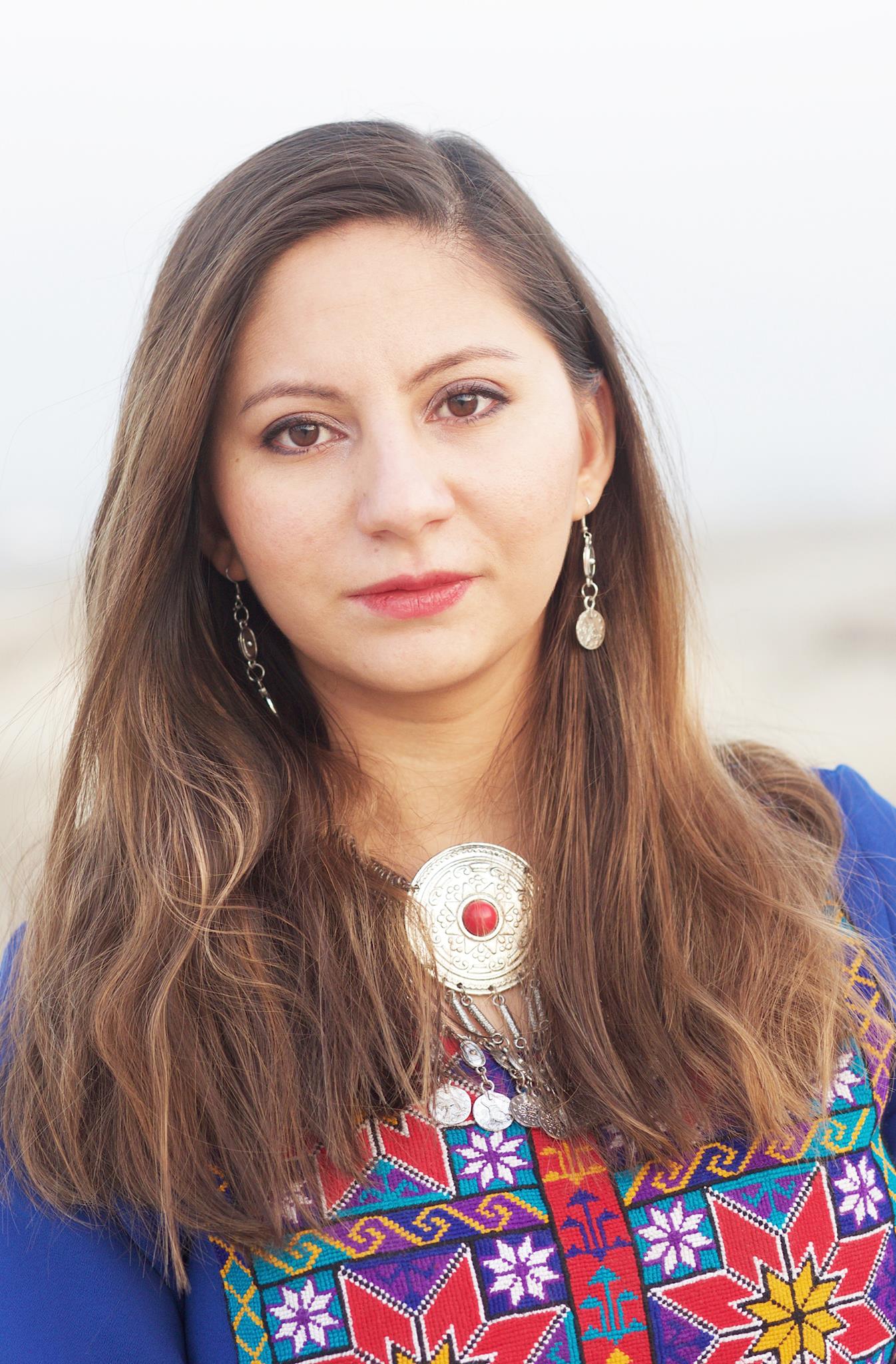 Noorjahan Akbar is an outspoken women's rights advocate and author from Afghanistan. She has worked with several Afghan and global organizations focusing on women's empowerment and ending gender-based violence and led nation-wide campaigns and protests in defense of human rights. She currently runs Free Women Writers, a collective of activists and writers in Afghanistan and the diaspora advocating for gender equality and social justice.
Noorjahan has been recognized for her efforts for gender equality at home and internationally and published on Al Jazeera and The New York Times, among other outlets. She was one of Glamour Magazine's College Women of the Year in 2013 and featured on Forbes's Women Changing the World, Fast Company's League of Extraordinary Women, and The Daily Beast's Women Who Shake the World lists.
Noorjahan has a BA in Sociology from Dickinson College and a Masters in Journalism and Public Affairs from American University.
---
Alexandra Petri
Alexandra Petri made history as the youngest person to have a column in "The Washington Post." She started as an intern at the newspaper following her graduation from Harvard College and now writes the ComPost blog. Alexndra is a playwright, a well-known Twitter comedy pundit and the author of "A Field Guide to Awkward Silences."
---
Sponsors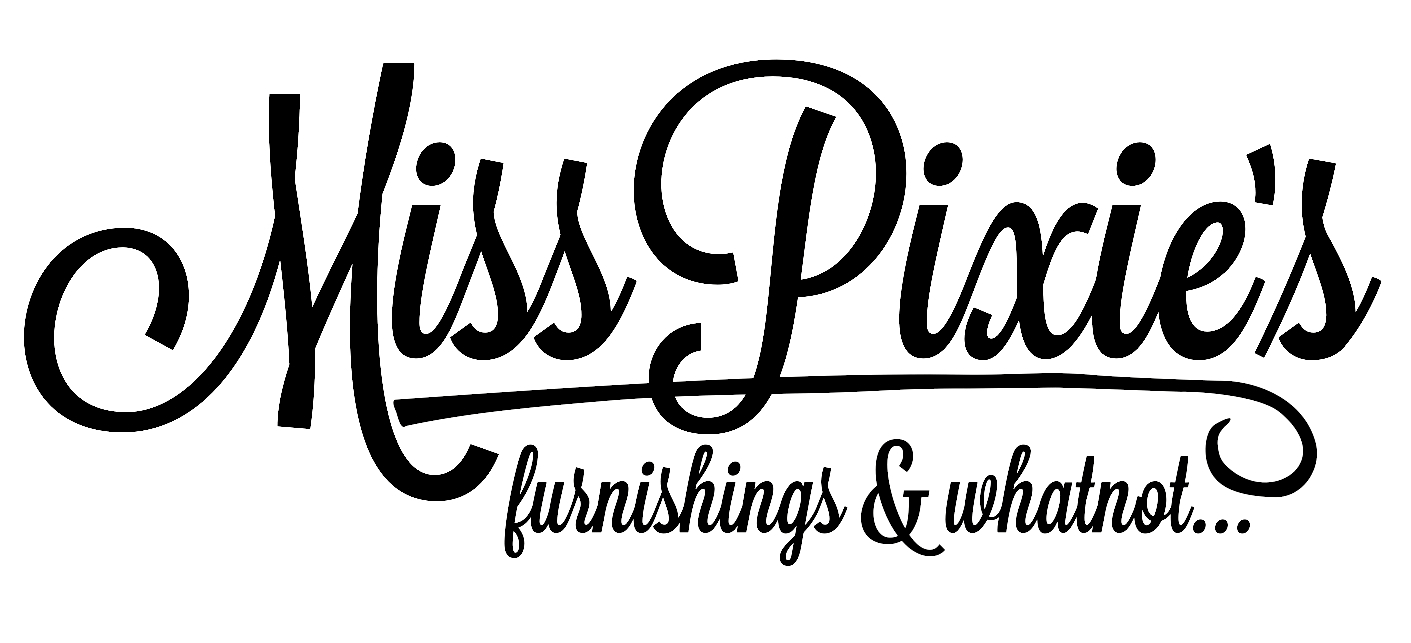 South Block, Soupergirl, Sprinkles Cupcakes, artist Yanique Elliston, The Queer Queens of Qomedy and hellowater Laugh Water!
If your business would like to learn more about sponsoring the event, email dc@womenincomedy.org.