SOLD OUT: 5th Annual White Attire Fundraiser
Description
The event of the year is here! Join Realtors and Affiliates at the 5th Annual White Attire Fundraiser on Friday, August 11th.
This year's beneficiaries include the RAPB + GFLR Pay it Forward Foundation which assists Realtors and their families who are in need of financial assistance and Rebuilding Together, a non-profit division of the Solid Waste Authority which helps to preserve affordable housing by rehabilitating the homes of low-income homeowners including those that are elderly and veterans.
The location of the event is a unique residence in the enclave of Princeton Estates located in Woodfield Country Club in Boca Raton. The estate sits on 1.64 acres, with almost 27,000 total sq. ft., 9 bedrooms, 11 baths and is listed at $29,950,000! It is a luxurious and spacious home that will be the perfect backdrop for our 400+ guests dressed in white! (Take a peak: www.nw52street.npsir.com) When browsing make sure to check out the amazing game room. When you see it you may ask, can we play? And the answer is YES - we will have full access to this great entertainment space fully equipped with pin ball, video games, ski ball and much more. Don't forget the expansive outside patio which overlooks the lagoon accented with lush tropical landscaping and tennis court.
Are you excited yet? Ok here's more...
Guests will be greeted by valet, and enjoy top notch treatment all night with complimentary gourmet hors d'ouevres and cocktails. You will walk out with a goodie bag from our sponsors plus there will be jewelry available for purchase from Kendra Scott Jewelers in Mizner Park, as well as upscale items that will be available to win during our "Chinese Auction". Items are posted on the event Facebook page!

Are you ready to register?? Great because we cannot wait to enjoy an evening with members in this AMAZING estate while raising money for two very important causes. Tickets are $75 and the registration deadline ends on Thursday, August 10th at midnight. Walk-ins will not be allowed and the gate will turn you away if you're not on the list so don't delay, register today!
Thank you to our sponsors:
Top Tier: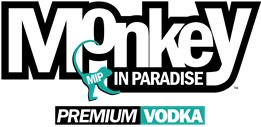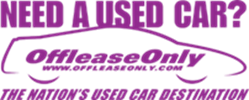 Second Tier: