Description
UPDATE: SOLD OUT - Get on the waitlist by emailing: rreid@scga.org
If you're looking for fun, social and friendly competition, this is for YOU! Twilight Leagues are open to men and women of all ages and ability levels. Create your own team or let us find you one. Either way, spots are going FAST, so get in now! Questions? The SCGA is here to help: 818-980-3630
Sign up as a single golfer or make your own team with some buddies!
Where: Brookside GC

When: Tuesdays - Shotgun start at 5:00 p.m.

Begins: June 11, 2019


Duration: 8 weeks of play


Cost: As low as $15 per week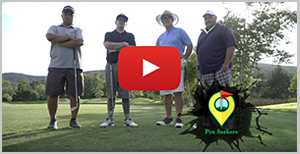 Questions?
Contact rreid@scga.org (I'm here to help!)

Or call 818-980-3630 and ask for the Rules and Competitions Department
---
ADDITIONAL INFORMATION
Rep Your Team In the Championship!
Players from winnings teams across all SCGA Twilight Leagues will be invited to participate in the 2019 SCGA Twilight League Championship at Goose Creek GC.
Frequently Asked Questions:
Can I sign up as an individual golfer?
YES! Sign up as a a free agent and we'll pair your with some cool new teammates!
Can I sign up as a team with my buddies?
YES! At checkout you can select to proceed as an "individual" or as a "team". If you select "team," you'll be asked to create or join an existing team. When you create your team, send the team name to your friends so that when they checkout, they know to look for it.
Alternatively, you can designate other players you want to play with by using a designated form field at checkout. This is a good option if you want to play with one or two friends but you don't have enough golfers for a full team of your own (4 or more players).
Do I need a golf handicap?
You do if you want to score points for your team. While not required, we HIGHLY RECOMMEND establishing a USGA/GHIN Handicap Index before the league starts. Those without a Handicap Index will play to a Course Handicap of 0 (no strokes to help you out!) until they have an established Handicap Index. Don't have a Handicap? Click here to get one fast or go here to learn more. Still confused? Call us - 818-980-3630 and we'll get you squared away.
Can I check my stats each week?
We'll keep league and personal stats updated on the leagues site here.
How many teams per league? How many players per team?
Teams consist of at least 4 players. A League is comprised at least three teams, but varies depending on league size. Teams within the League will compete against each other on a weekly basis.
Do I have to sign up an entire team to play with my group?
No! If you have a group of less than 4 that you'd like to play with, you can make sure to be placed on the same team by either:
Purchasing your tickets in one transaction
At checkout, include the names of the players you'd like to play with
If you sign up with a group less than a full team, you'll be placed with other individuals or groups to form a full team.
If I sign up as a team, will other players (free agents) be added to my roster?
If you sign up as a team of 4+ golfers, you can select at checkout whether you'd like to have free agents added to your roster. However, if you elect not to add additional players to your roster, your team may be at a disadvantage. The best 4 scores from each team are counted each week, so the more players you have, the more likely you are to have better scores.
Do I have to play each week?
Every player in the League is welcome to play each week; however, they are not required to do so. Players receive weekly emails from which they easily indicate their weekly attendance and select their tee time / group.
What does it cost and how do I pay?
Players may pay for each week of green fees directly to the course, or pay for all 8 weeks in advance at a serious discount! If you choose to pay weekly you will also have to pay a league registration fee.
What is the league format?
Each player will play his/her own ball for nine holes - with a net double bogey being the max allowable score. Players will be ranked based on the player's net score relative to par.
The team score will be the aggregate of the team's four best scores that week. Weekly League points will then be calculated, per team, as follows:
5 team league: 9-7-5-3-1 distribution
4 team league: 7-5-3-1 distribution
3 team league: 5-3-1 distribution


More Questions?
Contact rreid@scga.org (I'm here to help!)

Or call 818-980-3630 and ask for the Rules and Competitions Department