Description
Thank you for your interest in attending the 2017 HOPE Conference.
The event has reached its capacity. Plans for the 2018 HOPE Conference will begin in the fall.
ABOUT THE PRESENTERS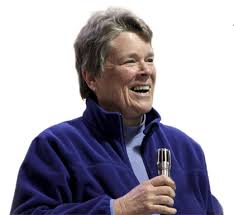 Patricia E. Deegan, Ph.D. | Principal, Pat Deegan & Associates LLC | Adjunct Professor, Dartmouth College
For over 30 years Pat has been a thought leader and disruptive innovator in the field of behavioral health recovery. Pat founded a health information technology and consulting company run by and for people in recovery. Read full bio here.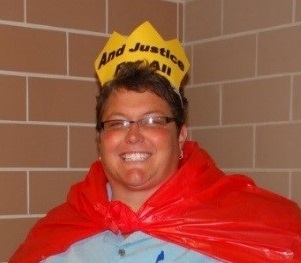 Tamra Oman | Human Services Program Coordinator, Wisconsin Resource Center | AODA Counselor
Tamra's life has been all about never giving up. She is a living example of being persistent both personally and professionally. Read full bio here.
Powerful Strategies for Recovery, Awakening the Healer Within
Patricia E. Deegan, Ph.D. | Principal, Pat Deegan & Associates LLC | Adjunct Professor, Dartmouth College
We don't always have to look outside ourselves for the answers. Sometimes the answers to recovery, healing and wellness come from within. Join Pat Deegan for a keynote address during which we will explore our inner wisdom and specific startegies for futhering our recovery and wellness.

Keep HOPE Alive!
Tamra Oman | Human Services Program Coordinator, Wisconsin Resource Center | AODA Counselor
Tamra is a living example that even the seemingly insurmountable is possible if you KEEP HOPE ALIVE! If you woke up this morning, there's hope. Imagine if we spent as much energy focusing on all of our amazing possibilities as we do on all of the challenges we face. Tamra has come to realize that some of her greatest moments of growth and change have come out of some of her darkest times. She believes that all of those moments have become some of her greatest assets in her life's work of loving and helping others. You are beautiful. You are worth it. You deserve it! KEEP HOPE ALIVE!

WORKSHOPS | Please see the brochure for detailed workshop descriptions
9:45 AM - 11:00 AM
A-1 Transforming Your Health: Using Alternative and Complimentary Approaches
A-2 Voices of Recovery
A-3 Program Transformation
A-4 CANCELED
A-5 Peer Support in Crisis Services
A-6 Changing the Effects of Stigma on People with Mental Illness
A-7 Certified Intentional Peer Support (CIPS): Part I
A-8 Restorative Options: Building Relationships, Resolving Conflct
A-9 Personal Medicine: What We Do to Be Well
11:15 AM - 12:30 PM
B-1 Uncovering Privilege, Bias, and Power
B-2 The Tslagi Dance of Life: A 7-Point Empowerment Meditation
B-3 Shout It From the Rooftops: Exploring Telling Our Story
B-4 Anatomy of a Turning Point
B-5 Music for Your Journey
B-6 Entering the Peer Workforce: Resume, Interviewing and Skill Building
B-7 Certified Intentional Peer Support (CIPS): Part II
B-8 Introduction to Pathways to Recovery
B-9 Recovering People, Recovering Communities
2:30 PM - 3:45 PM
C-1 Youth Move Maine's Peer-to-Peer Model
C-2 Wellness Recovery Action Plan (WRAP) for Life
C-3 Why I Used, From Surviving to Thriving
C-4 Recovery 101
C-5 A Primer for Peer Recovery Support Services
C-6 Gender Dignity
C-7 Experience Deep Healing through Nature
C-8 Dancing for Recovery and Trauma Resolution
C-9 Harm Reduction - What It Is, How to Implement it, How to Use it as a Peer and a Professional


---
OPEN MIC!
Showcase your talents during lunch break! We are accepting applications to showcase your talents during the lunch break. Music, poetry, skits and more are welcome. Contact Elaine Ecker for more info: 207-622-5767, email: eecker@namimaine.org
Carpooling
We highly recommend carpooling and also encourage organizations with vans to provide rides to members. Anyone who brings two or more passengers with them in a private vehicle may register for a prize drawing of a $25 gas card! See the Help Desk for details as you sign in on the day of the conference.
Please arrive and check-in on time!
Registration and continental breakfast start at 8:00 AM. Conference starts at 8:30 AM.
DOWNLOAD THE BROCHURE
Includes conference agenda and objectives, workshop descriptions, presenter bios, and information about contact hours.

---
Printable Registration Form
(see brochure for workshop selections)

This conference is presented by the Maine Office of Substance Abuse and Mental Health Services, in collaboration with the Consumer Council System of Maine and the Maine Association of Peer Support and Recovery Centers.




The Department of Health and Human Services (DHHS) does not discriminate on the basis of disability, race, color, creed, gender, sexual orientation, age, or national origin, in admission to, access to, or operations of its programs, services, or activities, or its hiring or employment practices. This notice is provided as required by Title II of the Americans with Disabilities Act of 1990 and in accordance with the Civil Rights Act of 1964 as amended, Section 504 of the Rehabilitation Act of 1973, as amended, the Age Discrimination Act of 1975, Title IX of the Education Amendments of 1972 and the Maine Human Rights Act and Executive Order Regarding State of Maine Contracts for Services. Questions, concerns, complaints or requests for additional information regarding the ADA may be forwarded to DHHS' ADA Compliance/EEO Coordinators, 11 State House Station – 221 State Street, Augusta, Maine 04333-0011, 207-287-4289 (V), 207-287-3488 (V), TTY users call Maine relay 711. Individuals who need auxiliary aids for effective communication in program and services of DHHS are invited to make their needs and preferences known to the ADA Compliance/EEO Coordinators. This notice is available in alternate formats, upon request.