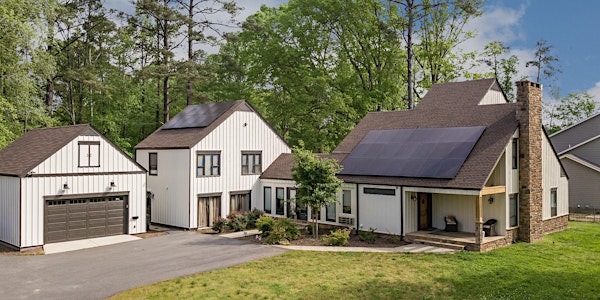 Solarize The Triangle Kick-Off and Community Celeb
Location
North Carolina Museum of Art
2110 Blue Ridge Road
Raleigh, NC 27607
Are you interested in solar but not sure where to start? JOIN US AUGUST 10th!
About this event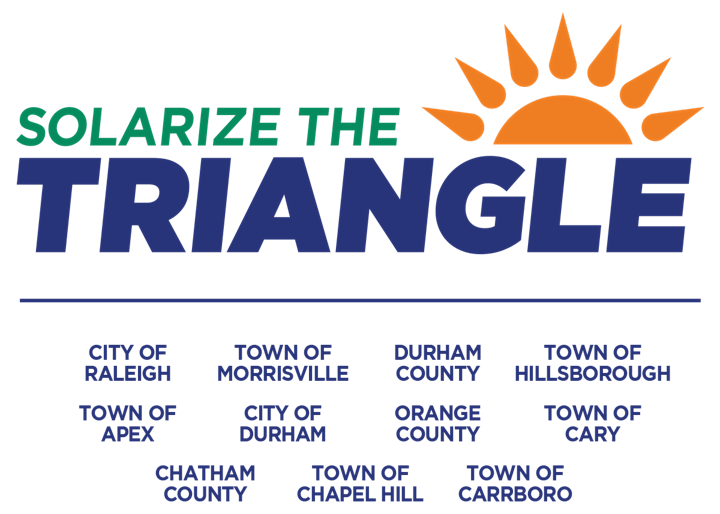 You are invited to help kick off the Solarize the Triangle campaign with an in-person and livestreamed event at the North Carolina Museum of Art featuring special guest speakers and members of the Triangle Sustainability Partnership leading this campaign. We will discuss the benefits of solar, how the Solarize the Triangle program works, introduce the selected solar installer, review group discount pricing, reveal featured state-of-the-art clean-energy equipment, financing options, and answer your questions! We will celebrate with live music and painting with special guests Little Red Birds.
This event will be livestreamed on Solarize the Triangle's Facebook page.
Solarize the Triangle is a community-based group-purchasing program for solar energy, battery storage, and other clean-energy technologies that helps homeowners, businesses and nonprofits become more resilient, reduce energy expenses, and save on the cost of renewable energy systems by obtaining volume discounts on materials and installation services — the more that participate, the greater the savings!
Solarize campaigns harness the power of the crowd to save some major green while residences and businesses go green.
Solarize the Triangle is led by the Triangle Sustainability Partnership, which consists of the City of Raleigh, Town of Apex, Town of Morrisville, City of Durham, Chatham County, Durham County, Orange County, Town of Chapel Hill, Town of Hillsborough, Town of Cary, Town of Carrboro, and Solar Crowdsource.
Learn more and sign up for a free assessment at solarizethetriangle.com.