Description
GRID Alternatives Greater Los Angeles is teaming up with Audubon Center at Debs Park to host a summer outdoor screening of The Lorax! The evening will feature entertainment, food trucks, and beer courtesy of Firestone Walker and Lagunitas. 100% of profits will go directly towards a new GRID-installed solar system for the Audubon Center.
ALL GRID MEMBERS, will receive complimentary tickets to the screening and designate a $10 donation to the Audubon project. Non-Members can purchase tickets on Eventbrite with 100% of profits going towards the project.
Become a GRID Member today to support our mission and join our community! You'll receive a movie ticket plus access to future GLA events, GLA swag, and more.
About GRID Alternatives Greater Los Angeles
GRID GLA is a 501 (c)(3) non-profit dedicated to bringing the benefits of solar technology and green job training to under served communities. We believe in a transition to clean energy that includes everyone. To date, we've installed systems for 1,497 systems for low-income families creating $42,000,000+ in life-time savings, preventing 93,000 tons of greenhouse gas emissions, and opening up career pathways for 5,200+ trainees and volunteers.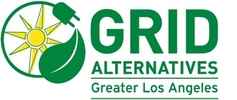 About Audubon Center at Debs Park
The Audubon Center at Debs Park opened in 2003 as an environmental education and conservation center, and first LEED platinum certified building in the country. The Center's mission is to inspire people to experience, understand and care for the local natural world. The nature-based education and community programs at Debs Park are designed to engage children and their families in the outdoor world, and to give them a personal stake in its protection by making environmental issues relevant to their lives. The Center is operated by Audubon California, a state field program of National Audubon Society, and is a vital part of Audubon's national outreach initiative to engage Latino audiences. The Center, which is surrounded by predominately Latino neighborhoods, is a unique gathering place and dynamic focal point for outdoor recreation, environmental education and conservation action.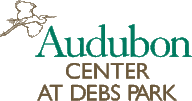 Thank you to our sponsors!