Description
Participants will learn about photo-voltaic energy production and make a solar-powered phone charger or car remote during the workshop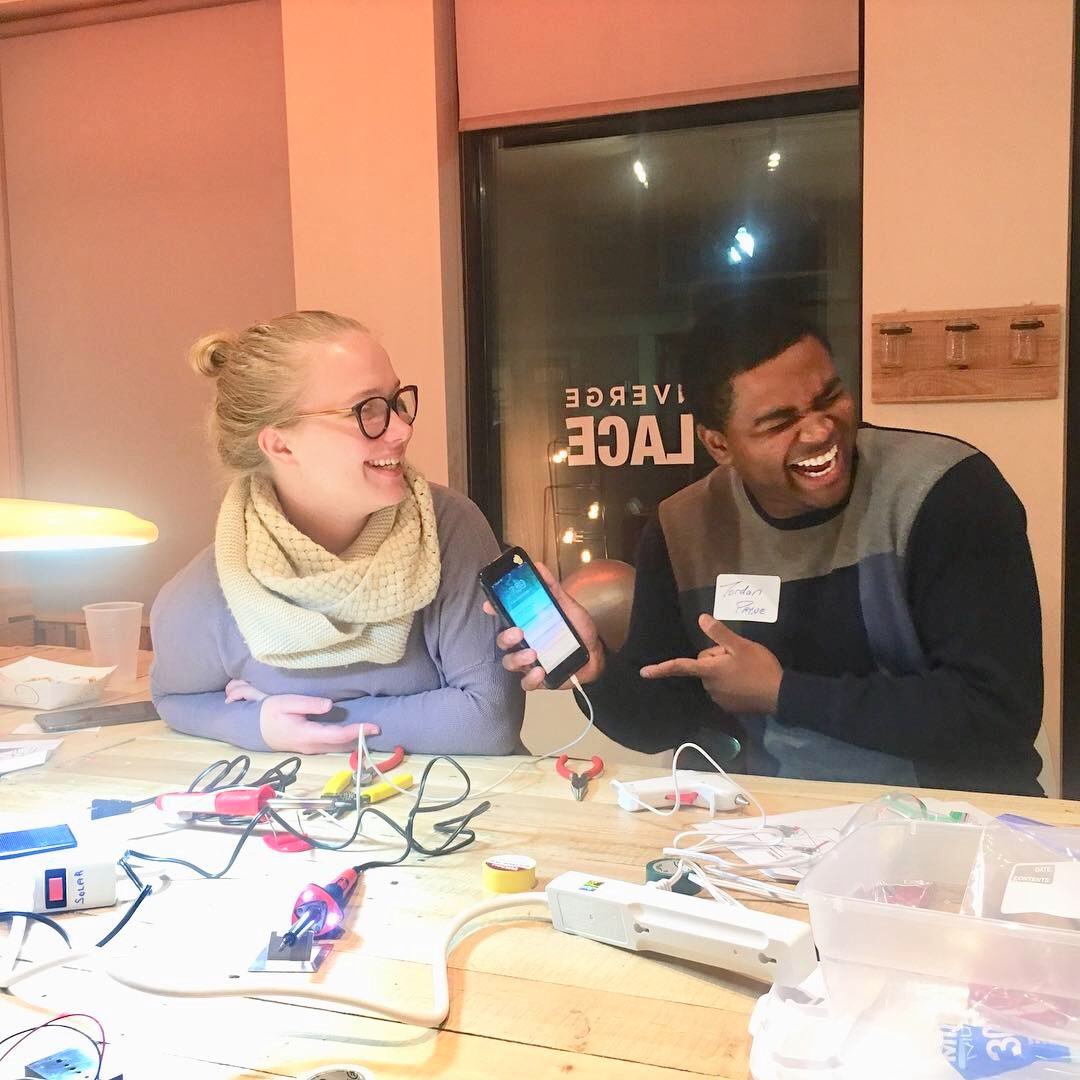 MAKE YOUR OWN PORTABLE SOLAR CELL PHONE CHARGER!
What's included: Workshops about making a solar-powered cell phone charger.
Guidance of Solar expert

Snack and non-alcoholic beverage

Solar power demo

Hands-on experience in chosen solar project

Takeaway self-made product

Do you want to create your own private party!? Email us at TEAM@CONVERGE.PLACE to select a date and get a quote.
THANK YOU!