Sales Have Ended
Ticket sales have ended
Sorry, we have run out of tickets! To hear about future events make sure to sign up the website on our mailing list: www.solarheadofstate.org
Event Information
Location
California Clean Energy Fund (CalCEF)
5 3rd Street
#Ste. 900
San Francisco, CA 94103
Sales Have Ended
Ticket sales have ended
Sorry, we have run out of tickets! To hear about future events make sure to sign up the website on our mailing list: www.solarheadofstate.org
Description
This panel will discuss how the​ island region ​of the Caribbean has come to be at the forefront of the renewable energy movement, with some of the highest targets for renewable electricity generation in the world. Islands are vulnerable to the effects of climate change, and were a key block in achieving the ambitious targets made at COP21 for a reduction in fossil fuel emissions, but many also have their own ambitious goals on carbon emissions. The geography of the Caribbean also means that these islands have some of the world's highest electricity prices with some reaching US$0.52/KWh. This present an interesting opportunity for local and US businesses to develop renewables, and this panel will discuss:
Why is the Caribbean so well suited for renewable development?

What is the potential impact of renewable energy for economic development in the region?

What are the investment opportunities for US companies? What barriers need to be overcome to invest in the Caribbean?
There will be a ​discussion of specific national contexts including Haiti and Jamaica, and the impact of the political and economic ​differences between them for renewable technologies. There will then be time for questions from the floor. Ticket price includes food and beer!

​This event is hosted by Solar Head of State, a nonprofit that​ aims to catalyze the movement to renewable energy with high profile installations on government buildings. In September, Solar Head of State will install solar panels on Government House, Saint Lucia, the official residence of the Governor-General. In early 2017 more projects will be installed across the Caribbean including Belize, Jamaica, Guyana and Antigua.
Schedule
6:30pm - Networking with drinks and food
7:00pm - Panel discussion
7:45pm - Q&A
Panel
Danny Kennedy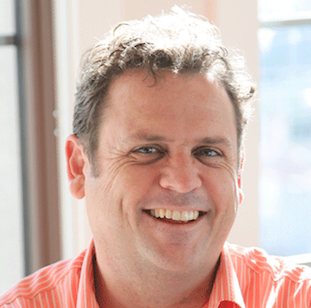 Danny is Managing Director at the California Clean Energy Fund (CalCEF) and a founder of Sungevity, a global leader in the residential solar industry. He is the author of "Rooftop Revolution: How Solar Power Can Save Our Economy-- and Our Planet-- from Dirty Energy" and has achieved global recognition as an innovator, spokesperson, and opinion leader in the clean-tech industry. Previously, Danny was the Campaigns Manager for Greenpeace Australia-Pacific. In 2001, he ran Greenpeace's California Clean Energy Campaign, the success of which helped lead to the current California Solar Initiative. Born in Los Angeles, CA and raised in Australia, Kennedy now resides in the San Francisco Bay Area and serves on several nonprofit boards.
David Williams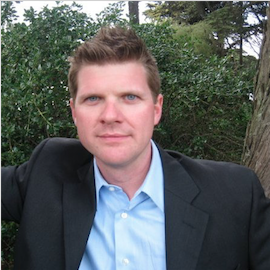 Dave combines renewable technology and finance with a passion for transformative energy markets. He currently serves as Solar Guru for USAID's Caribbean Clean Energy Program, Senior Fellow for UC Berkeley's Renewable Appropriate Energy Laboratory, and Chief Executive Officer of dissigno. Previously, he was a Senior Fellow with the US State Department's Energy and Climate Partnership of the Americas where he advised government and private developers in Latin America and the Caribbean on transitioning to generation from renewable energy and developing finance options. Dave was selected as one of Time Magazine's Innovators of the Year for work on refrigeration in emerging tropical markets and has been involved in developing renewable energy projects in the Caribbean, Americas, Europe, Middle East, Asia and Africa.
Sandra Kwak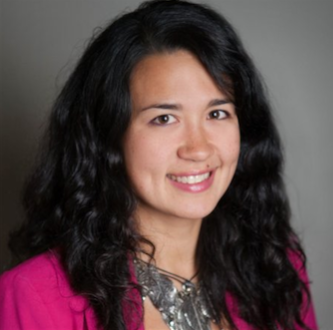 Sandra is an entrepreneur, executive, and systems thinker, applying disruptive innovation to international development to create a regenerative future. She is CEO and Founder of B-Corp, 10Power, which brings renewable energy to places that lack access to electricity in Haiti. 10Power works with local enterprises and communities to build capacity for solar PV, clean water, gender empowerment and ecosystem restoration. Previously she scaled AutoGrid through $14M in financing from a start-up to a global brand creating energy saving apps for utilities using smart meter Big Data to create reliable demand side management and bring distributed energy resources on to the smart grid. Sandra also Co-Founded and served as President and COO of energy efficiency company Powerzoa, which provides hardware and software for smart building management.
Daniel Kammen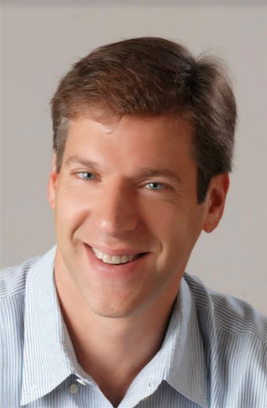 Dr. Daniel Kammen is a Professor of Energy at the University of California, Berkeley, with parallel appointments in the Energy and Resources Group, the Goldman School of Public Policy, and the department of Nuclear Engineering. He was appointed by then Secretary of State Hilary Clinton in April 2010 as the first energy fellow of the new Environment and Climate Partnership for the Americas (ECPA) initiative. In 2016 he was asked to serve as the Science Envoy for U. S. Secretary of State John Kerry. He has founded or is on the board of over 10 companies, and has served the State of California and US federal government in expert and advisory capacities. Kammen has served as a contributing author on the Intergovernmental Panel on Climate Change since 1999, and previously served as the World Bank Group's first Chief Technical Specialist for Renewable Energy and Energy Efficiency.
Date and time
Location
California Clean Energy Fund (CalCEF)
5 3rd Street
#Ste. 900
San Francisco, CA 94103