Description
We welcome you to join us for an afternoon of fun!
Come hang out in our solar lounge, learn how to reduce your environmental footprint, slash your energy bills and increase home value with our trusted solar services.
You'll own your own system from day one,
get Federal, State and County Rebates with
no up-front costs!
Tell your Friends! This event is welcone to all.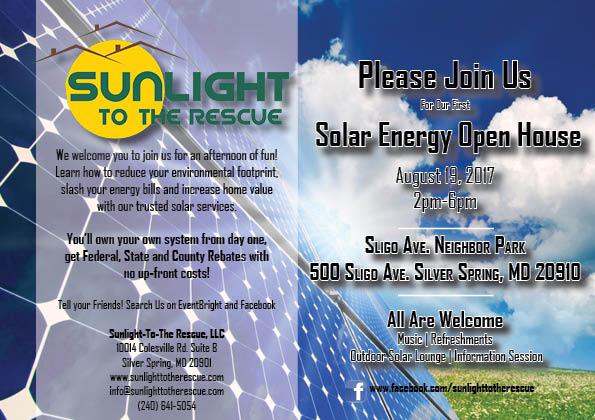 Sunlight-To-The Rescue, LLC
www.sunlighttotherescue.com
info@sunlighttotherescue.com
(240) 641-5054