Description
Solar Career Pathways and Resume Workshop Series
Did you know that solar is one of the fastest-growing industries in the United States? With the rapid growth of the solar industry paired with strong renewable energy goals in states like California, the solar industry has the potential to lead the U.S. out of the massive economic recession caused by COVID-19.
This workshop series is designed to provide you with a high level understanding of solar industry careers as well as resume guidance to help you get your foot in the door. New solar job seekers and those looking to make a career change in the solar industry are encouraged to attend.
---
Registration Instructions:
You can join individual sessions or participate in all three workshops in this mini-series. Register above by selecting the drop down and clicking "1" for all workshops you would like to attend, then select "Register" and fill out the registration form. If you are registering for multiple workshops, you can fill out the registration questions for one workshop and then select the drop down to duplicate answers for the other workshop(s).
After submitting the registration form, you will receive information on how to join each workshop session. Each session will be hosted virtually on Zoom. Attendees can join via the Zoom app on a phone, tablet, or computer or can call in for audio-only participation.
*If registering for workshop 3: Personal one-on-one resume review Session, you'll select the 25 min time slot in the sign up form that work for your schedule and we will let you know which you are scheduled for. You will be asked to submit your resume via email before the workshop.
Event dates:
Session 1: Solar Career Pathways - Wednesday, July 1
Session 2: Resume Writing Workshop - Wednesday, July 8
Session 3: Resume Review Day - Wednesday, July 15
---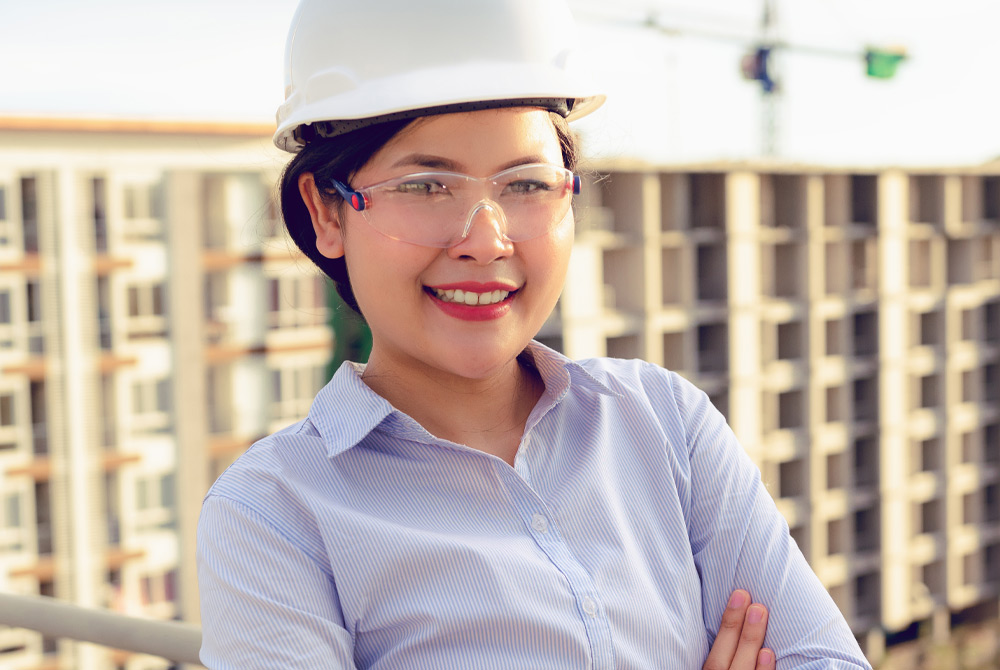 Workshop 1 - Solar Career Pathways (Completed! Ask us for the recording)
July 1, 11:30am - 12:30pm
Offers an overview of the job market and job types for the solar economy, with notes on how COVID-19 is expected to impact the industry. Participants will also learn about pathways within solar, and learn from industry veterans about their tips for getting started in solar, how to get promoted and how to navigate barriers.
---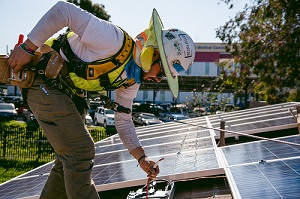 Workshop 2 - Resume Writing Workshop
July 8, 11:30am - 12:30pm
In this workshop participants learn how to tailor resumes that result in interview callbacks, how to integrate "keyword optimization" that drives hiring managers to your resume as well as busting myths about major resume do's and don'ts. The workshop will feature an employer panel with recruiters from Sunpower, GRID Alternatives, Luminalt, and Sunrun, who will share their best resume advice and hiring insights from their companies.
---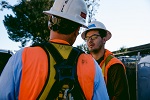 Workshop 3 - One-on-One Solar PV Resume Review Session
July 15, 25 minute time slots between 10am - 4pm
A second set of eyes on a resume can be the make it or break it for getting a resume to land an interview. Participants will be able to schedule a 25 minute time block with a resume reviewer who will look for common resume mistakes, make suggestions and help your qualifications shine through on paper.
For participants who can send their resume at least 72 hours in advance, their reviewer can take an initial 10-20 min look at it leaving more room for clarification and suggestions during the 25 min virtual one-on-one review session.
---

This workshop series is put on by Solar on Multifamily Affordable Housing (SOMAH)
The SOMAH program provides financial incentives for installing photovoltaic (PV) energy systems on multifamily affordable housing. The program will deliver clean power and credits on energy bills to hundreds of thousands of California's affordable housing residents.
The program is designed to be transparent and accountable to the communities it serves. It is administered by a team of nonprofit organizations, which provides a host of no-cost services to maximize participation and community benefit. Services include comprehensive technical assistance for property owners, tenant education resources and job training. A community advisory council provides input into program development and helps ensure the program maximizes benefits to communities.
If you have questions, email workforce@calsomah.org.