Description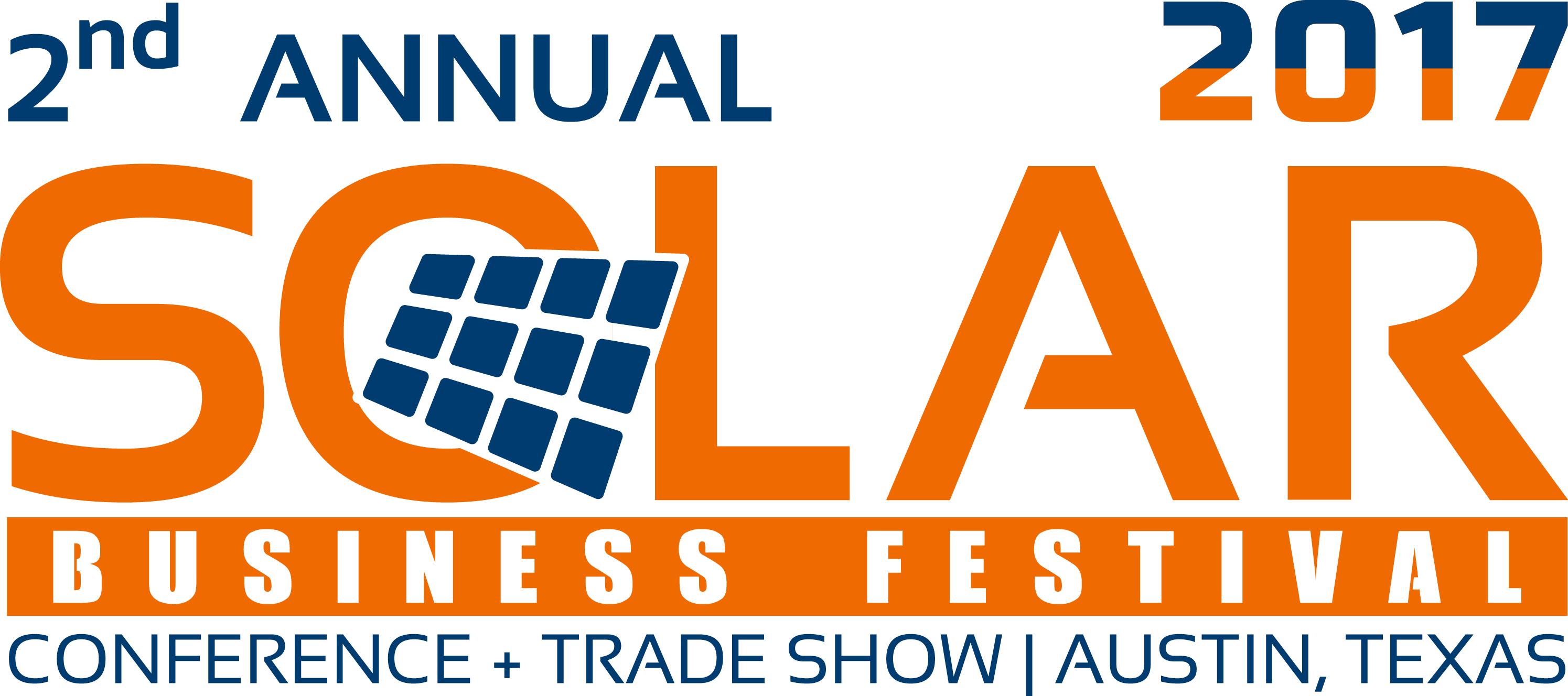 The 2nd Annual Solar Business Festival will be held in Austin, Texas on Wednesday, November 29 and Thursday, November 30, 2017.

ABOUT SBF
The Solar Business Festival (SBF) is the leading solar conference and trade show that focuses on Texas markets and provides a significant business platform for knowledge sharing, connectivity, marketing, and sales, with side-events in 2017 covering microgrids & energy storage, sustainable buildings, smart grid, clean innovations, sustainable & smart agriculture, community solar, and more. SBF 2017's theme is "Eye on Texas Solar Energy Future", with attendance projections of 800+ participants, 75+ exhibitors, and 90+ speakers.
The brings together solar & storage companies involved in the Texas market, companies looking to expand into the Texas market, companies looking to grow their business beyond the Texas market, and C&I energy consumers.The event will host manufacturers & suppliers, distributors, service providers, installers and integrators, energy consumers & prosumers, project developers/EPC contractors, investors and analysts, system integrators, government officials & policy makers, utilities, research institutes, architects, and PV equipment & materials companies.




CONTACT SBF 2017
SPONSORSHIP, ADVERTISING, AND EXHIBITING
Interested in sponsorship, advertising and or exhibiting opportunities at SBF 2017, please send an email to sbf@gaadvancement.com
SPEAKING & MEDIA PARTNERSHIP
Interested in speaking & partnership opportunities, please contact Melissa Brown at melissa@gaadvancement.com

Website: www.sbftexas.com

Solar Business Festival #SBFTexas17
Texas Solar Business Week #TxSolarBizWeek
___________________________________________________________________________________________