Actions and Detail Panel
Solar Business Festival 2017: Conference & Trade Show
Wed, Nov 29, 2017, 7:45 AM – Thu, Nov 30, 2017, 5:00 PM CST
Description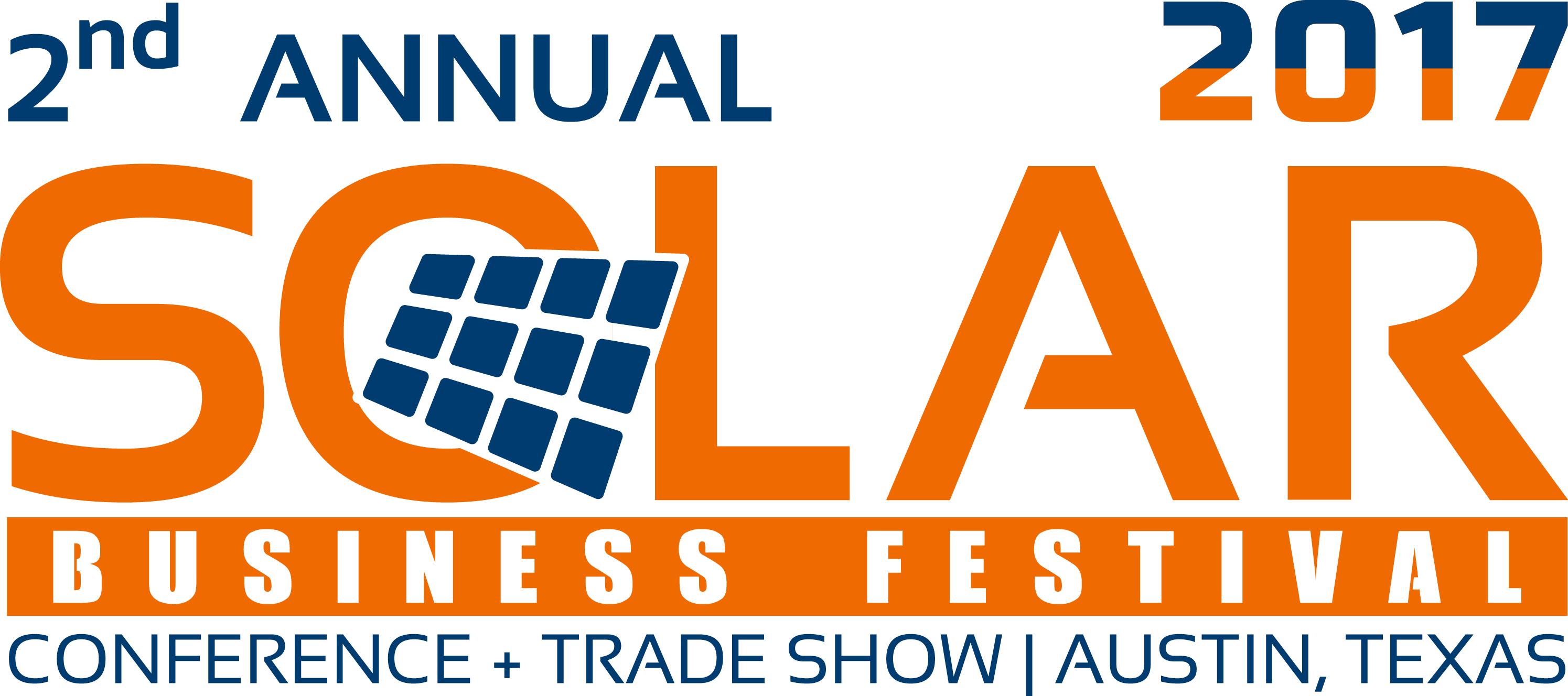 The 2nd Annual Solar Business Festival will be held in Austin, Texas on Wednesday, November 29 and Thursday, November 30, 2017.
SBF 2017 ATTENDANCE PROJECTIONS
Attendance: 800+
Speakers: 90+
Exhibitors: 75+
SBF 2017 FLOOR SPACING
Exhibition Space: 29,244 Square Ft
Conference Space: 15,196 Square Ft
Co-located Events Space: 13,486 Square Ft

ABOUT SBF
The Solar Business Festival (SBF) is the leading solar conference and trade show that focuses on Texas market and provides a significant business platform for knowledge sharing, connectivity, marketing, and sales. The event brings together manufacturers & suppliers, distributors, service providers, installers and integrators, energy consumers & prosumers, project developers/EPC contractors, investors and analysts, system integrators, government officials & policy makers, utilities, research institutes, architects, and PV equipment & materials companies.




SPONSORSHIP, EXHIBITING, OR ADVERTISING QUESTIONS
For all questions regarding sponsorship, exhibiting, or advertising opportunities at the Solar Business Festival 2017, please contact Ceci Guevara, Chief Marketing Officer of Global Attain Advancement (GAA), at ceci@gaadvancement.com

General Questions
Global Attain Advancement (GAA) is happy to assist with general questions regarding Solar Business Festival 2017, please sent an email to sbf@gaadvancement.com
Website: www.sbftexas.com

Solar Business Festival #SBFTexas17
Texas Solar Business Week #TxSolarBizWeek
___________________________________________________________________________________________