Event Information
Location
Scholz Garten
1607 San Jacinto
Austin, TX 78701
Description
Advancing the Value of Solar
With Karl Rábago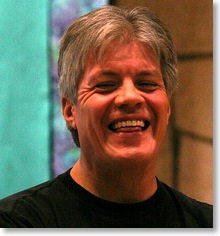 Tuesday, November 19, 2013
Join us to drink to our successes this fall and learn about changes ahead.
All are welcome!
We welcome Karl Rábago to the stage to share his experiences across the nation advancing the award winning value of solar rate concept that he developed with his team at Austin Energy.
Karl Rábago, Principal at Rabago Energy, LLC, is one of the key developers of the Value of Solar rate that has been adopted by Austin Energy and he's a champion of renewable energy for Texas, and our nation.
Karl is unstoppable. A mover and a shaker for solar, Karl has been a leader in getting the value of solar tariff (VOST) implemented locally in Austin, and now he's taking it to the road, working like the Johnny Appleseed of solar adoption to help other utilities and communities see the light.
For a sneak peak of a few things Karl has been getting himself into, check out Sparks- his blog.
Don't miss this Happy Hour event - join us as we savor the taste of what is made possible through hard work and commitment- get ready to be inspired, Austin.
About Karl Rábago:
Karl R. Rábago has some 20 years experience in electricity policy and regulation, energy markets development, and energy technology development. He operates an energy consulting practice called Rábago Energy LLC—providing strategic, policy, regulatory, and market development consulting in the clean and innovative energy sectors. Karl serves as Chair of the Board of the Center for Resource Solutions, a San Francisco-based non-governmental organization that works to advance voluntary clean energy markets. He also sits on the Board of the Interstate Renewable Energy Council (IREC).
Kar's past positions include Commissioner, Texas Public Utility Commission; Deputy Assistant Secretary at the US Department of Energy; Vice President of Distributed Energy Services at Austin Energy; Director of Regulatory Affairs for the AES Corporation and AES Wind; Sustainability Leader with NatureWorks, LLC; and Managing Director & Principal, Rocky Mountain Institute. You can access Rabago's short bio here, and his full resume here.

State Parking Garages can be found next to, behind and across from Scholz Garten. San Jacinto Blvd., 15th, 16th, 17th, 18th, and Trinity have parking garage entrances.
*Note: Our December and January happy hours will at Scholz Garten, but may not be on a Tuesday.
---
Although our happy hours are free and open to all, we hope you'll consider donating to Solar Austin. Help us keep solar energy growing in the Austin area. You can purchase a ticket to the happy hour or go to our website,
www.SolarAustin.org
, to donate. You will avoid fees by going to our website.
Date and time
Location
Scholz Garten
1607 San Jacinto
Austin, TX 78701