Description
Landowners in Kent County and the surrounding areas interested in learning more about solar and wind energy development can do so at the upcoming Solar and Wind Energy Leasing program at Washington College.

The workshop is scheduled for June 7th at Hynson Lounge in Hodson Hall at Washington College. The workshop is for those landowners who have been approached by solar energy companies or wind energy companies for development. Participants will hear from Dr. Sebastien Houde, Extension Energy Economist, discussing economic issues related to solar and wind leases and Ashley Ellixson and Paul Goeringer, Extension Legal Specialists, to discuss legal issues related to solar and wind leases.
This workshop is sponsored by the Department of Agricultural and Resource Economics, University of Maryland Extension, the Agriculture Law Education Initiative, and Washington College's Center for Environment & Society.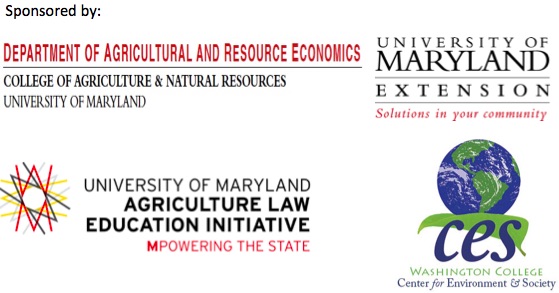 The University of Maryland offers its programs to all eligible persons regardless of race, color, national origin, religion, gender, age, disability, or status as a veteran, and is an equal opportunity employer.