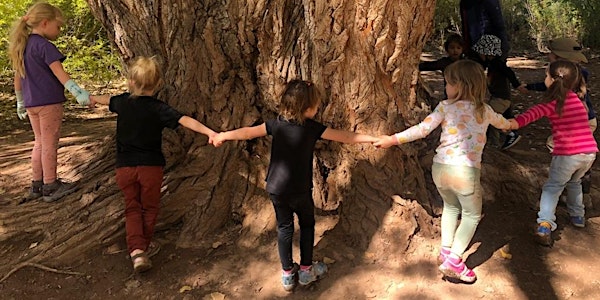 SOL Forest School - 2023 Open House
Are you curious to learn what forest school is all about? Come to SOL's Open House this April!
About this event
We're looking forward to meeting you at our Open House!
We will have two in-person Open Houses this year, from 10-12:30pm:
April 22 - EAST MOUNTAINS
April 29 - ALBUQUERQUE BOSQUE
Location details will be emailed to you. Please register in advance with Eventbrite. For safety reasons, we do not disclose our exact locations on public forums. Thank you for understanding this extra layer of protection for children in our care.
For more information, or to inquire about immediate openings, please Visit our Website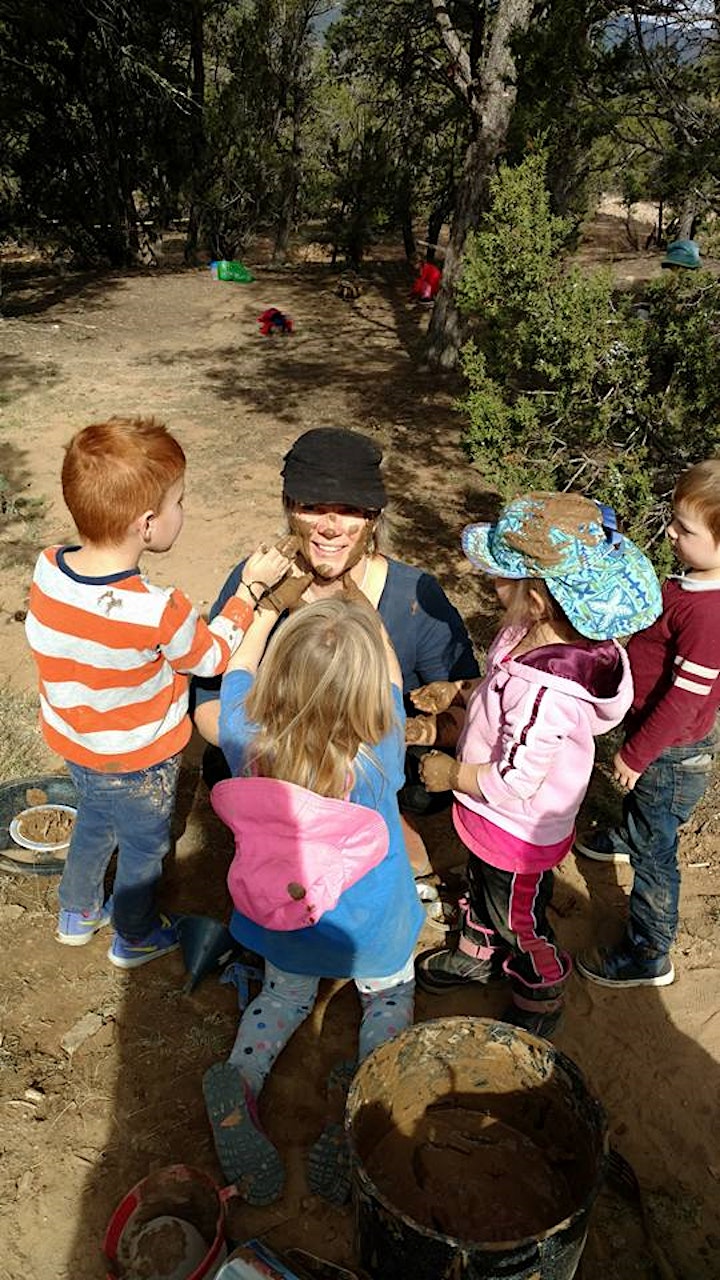 Meet our Director
SALLY STEVENS
Founder, Director & Lead Forest School Educator
Miss Sally comes to SOL with over 25 years of teaching experience, the majority of which has been with young children. In her 20s, she worked as an Outdoor Education Instructor, developing both her "hard & soft" skills which are needed for teaching in the outdoors. She has worked in several different states, as well as abroad in Kenya, Italy & New Zealand & in each of these locales, she gleaned special knowledge & experience that continues to inform her current practice. Most recently, Miss Sally worked for nearly a decade as the School Administrator at the New Mexico School for the Deaf (NMSD) Albuquerque Preschool. NMSD is a Reggio-inspired preschool & the first school for the deaf nationally to offer a Forest School program called "Forest Day Learning", of which she founded. It's now operating at three of NMSD's five preschools in the state.
Miss Sally holds BS & MA degrees in Education, as well as NM state licensure in Educational Administration. In 2016 she was the first person from the United States to enroll in a competitive, year-long program to become a Forest Schools Canada certified Forest School Practitioner & she was one of the first Educators in the state to hold formal Forest School training. Miss Sally is also a certified Tinkergarten teacher, has mentored under a renowned East Mountain-based Herbalist, is a certified Shinrin Yoku Forest Therapy Guide (see separate tab) & is Wilderness First Aid trained through NOLS (National Outdoor Leadership School). She is a member of the Council for Nature & Forest Preschools & the American Forest Kindergarten Association. Miss Sally is the mother of one child (Odin) who spent his early childhood years exploring the sea, coastal mountains, fields & forests of the Coromandel Peninsula, New Zealand. As an East Mountain HS student, Odin occasionally earns required volunteer hours working alongside Miss Sally at SOL.
SOL Forest School is named in part for something we are abundantly spoiled with in New Mexico: sun, or "sol" in Spanish. SOL was born from Miss Sally's combined love of nature & early childhood education, & her deep belief that by connecting young children to the Natural World, we grow competent, capable, creative, happy young souls, as well as future Stewards of the Earth. This is needed now more than ever & in this way she believes the work she & her colleagues are doing is sacred. She hopes that the Forest School model will become so commonplace that it will have an impact on our culture, & as a result children will be seen & heard playing outdoors again in neighbors across our great country.
Miss Sally was awarded the 2019 Outstanding Environmental Educator award for her work with SOL Forest School, as well as the NM School for the Deaf where she founded the first forest school for deaf children in the world. This is an annual award given to an educator by the Environmental Education Association of New Mexico.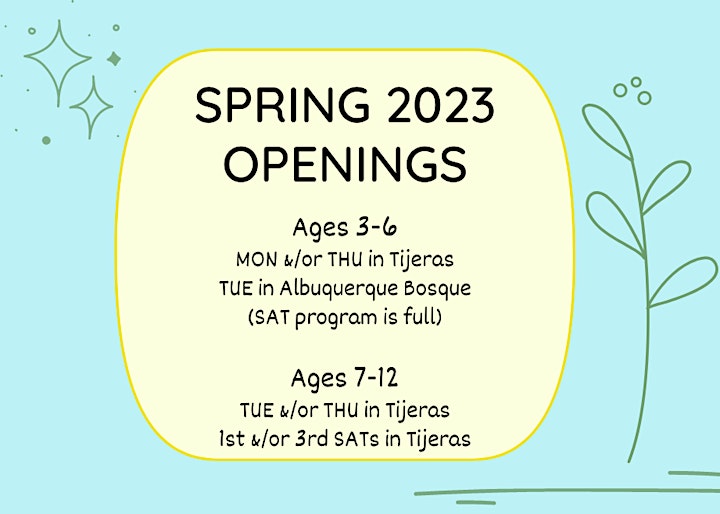 Spring 2023 registration is on-going a space allows!
You can register today, or email us at solforestschool@gmail.com for more information.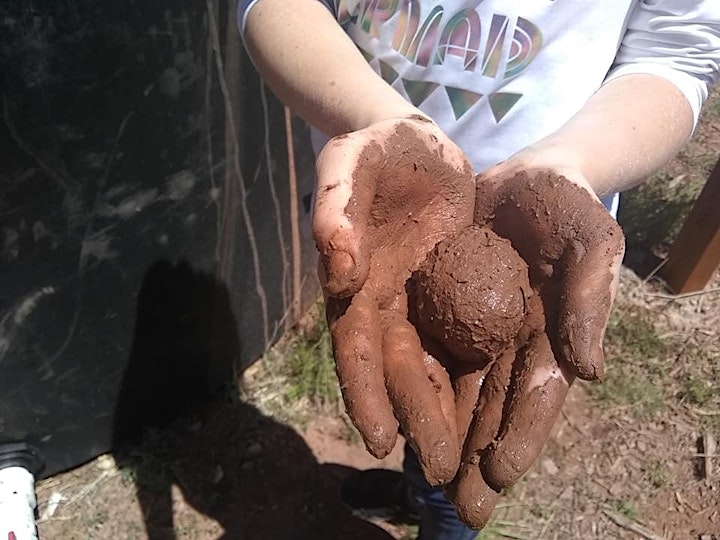 About SOL Forest School
Founded in 2017, SOL offer a school year program from August to May, Monday – Thursday from 9:30am - 1:30pm for children ages 3 to 6 in our early years Treeschool group and Tuesdays & Thursdays 9:30am - 1:30pm for ages 7-12 in our Tall Pines older kid group.
We also offer Saturday sessions from 9:30am - 12:30am (every 1st & 3rd of the month between Sept - May) and Summer sessions in two 4-week blocks in June and July, Tuesday – Thursday, 9:00am – 12:00pm.
Treeschool is SOL's original forest school program for early childhood years (age 3-6). Under the guidance of trained and experienced educators, our "Treeschoolers" experience firsthand the joy and wonder of nature and have ample free time for risky and adventurous play. Treeschool is play-based, welcomes children with or without outdoor experience, and is held daily Monday – Thursday where children attend 1-4 days per week.
Tall Pines is SOL's forest school program for elementary school ages (7-12), giving homeschool learners a community of their peers and ample time to experience the forest school fun that SOL is known for. Tall Pines go for longer hikes in the forest and have opportunities to advance their outdoor skills & tool use. We follow student interests in choosing activities, and learn about local habitats & wildlife throughout the changing seasons. Tall Pines is held on Tuesdays & Thursdays, and children attend 1-2 days per week. Treeschoolers who have been with SOL for at least one year may graduate to Tall Pines after age 6, and we make these decisions on a case-by-case basis. We take into consideration several factors when advancing a younger student to Tall Pines. For example, Tall Pine students must be able to attend to all their outdoor bathrooming with little or no adult support. They must be able to manage their own buttons and zippers on snow pants and jackets, and put on their own gloves/mittens without adult help. Tall Pines carry a heavier backpack for longer distances, sometimes through mud or snow. Most importantly, Tall Pines must show age-appropriate self-regulation and impulse control during risky and adventurous play, such as tree-climbing, stick play, and child-led games.
Where is SOL Located?
Our sites are currently based in Albuquerque's Bosque and the East Mountains (Cedar Crest, Tijeras, and Sandia Park), and are approximately 20-45 minutes by car, depending upon where in the Albuquerque metro area you may be traveling from.
Our sessions are held in beautiful forested areas that are carefully chosen with the criteria of safety, proximity, outdoor classroom use, potential environmental impact & opportunities for nature immersion in mind.
Parents are asked to participate as Parent Volunteers at least 1 to 2 times per semester. Our third adult for forest school sessions is a Parent Volunteer or a Volunteer from the community with a dedicated interest in early childhood and outdoor education.
We encourage parents to use the session time for self-care through hiking or relaxing in nature, enjoying some quiet time sipping coffee or tea at one of our several eateries & cafes, or working virtually without interruption while your child / children are enjoying themselves under the sun. The East Mountain Library in Tijeras is a wonderful spot for reading or working, too. We encourage parents to carpool to save on time & fuel, if they are comfortable doing so.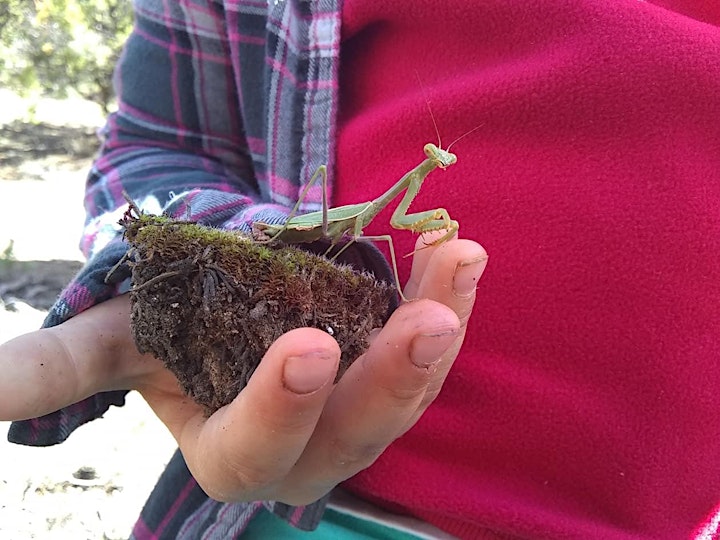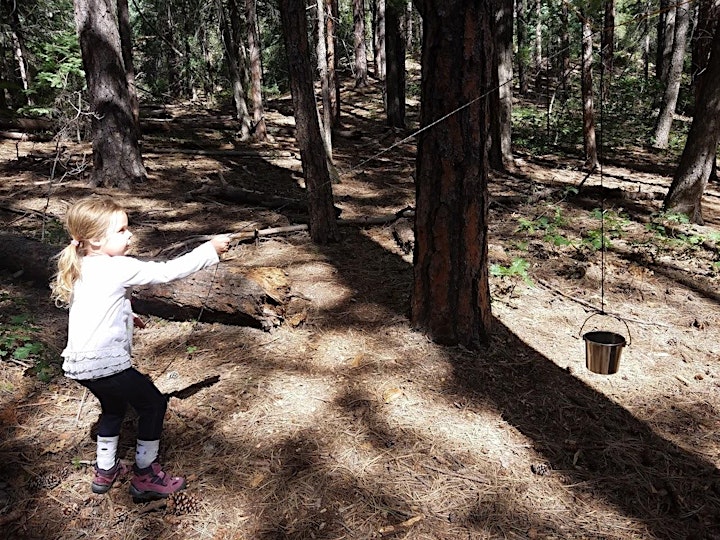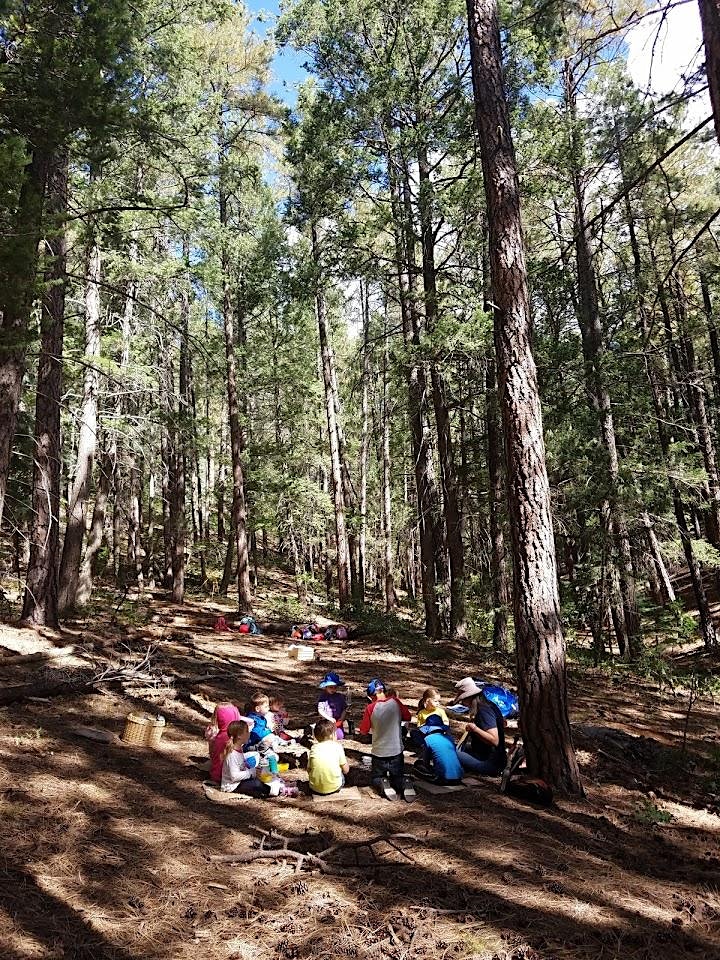 What is Forest School?
1. FS takes place in a variety of spaces including local forests, creeks, meadows, prairie grasses, mountains, shorelines, rivers, tundra, natural playgrounds, city parks (open spaces) &/ or outdoor classrooms.
2. FS is a long-term process of regular & repeated sessions in the same natural space.
3. FS supports children & youth with a qualified & knowledgeable educator to identify, co-manage & navigate risk. Opportunities of risk are seen as an integral part of children's learning & healthy development.
4. FS views children as innately competent, curious & capable learners.
5. FS honors Aboriginal & Indigenous (Native American) culture & history, as well as traditional ways of learning & living off the land.
6. FS supports children to develop an ethic of care towards nature & an understanding of themselves as part of the natural world.
7. FS is grounded in & supports building engaged, healthy, vibrant & diverse communities.
8. FS aims to promote the holistic development of children & youth.
9. FS allows for educators to navigate & balance their role as facilitator, guide, supporter & co-learner rather than "expert".
10. FS relies on loose, natural materials to support an open-ended, creative learning process.
11. FS recognizes that the process is as valued (or even more valued) than the product or outcome.
12. FS is led by a qualified Forest & Nature School Practitioner who is rooted in & committed to place-based education & FS pedagogical theory & practical skills.
13. FS calls for educators to utilize place-based, play-based, emergent, inquiry-based & experiential learning approaches toward connecting children to nature.