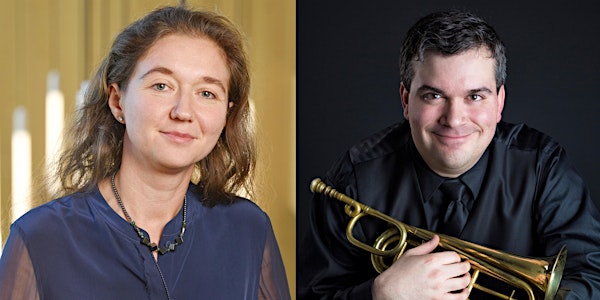 SOIREE IN ST. PETERSBURG: Piano and Cornet Concert at Faneuil Hall
IN PERSON! Chris Belluscio, Cornet and Anastasia Seifetdinova, Piano
By Ballets Russes Arts Initiative
When and where
Date and time
Sunday, November 7, 2021 · 2 - 3:30pm EST
Location
Ancient and Honorable Artillery Co. Museum 4 Faneuil Hall 4th Floor Boston, MA 02109
Refund Policy
Contact the organizer to request a refund.
Eventbrite's fee is nonrefundable.
About this event
The concept of a soirée musicale became popular throughout Europe in the 19th century as a new way to experience classical or operatic music via intimate gatherings at private homes, featuring a program of relatively short, and possibly less 'serious' pieces.
Join us for a concert inspired by that type of musical experience and featuring music for cornet (a brass instrument similar to a trumpet with a conical bore, more compact shape, and mellower tone) and piano, as well as some solo piano selections performed by historical brass specialist Chris Belluscio and pianist Anastasia Seifetdinova.
The concert includes pieces by two German-born musician-composers who settled in St. Petersburg and made their careers in Russia, helping establish the Russian school of brass playing, as well as a selection by their French contemporaries, which could have also sounded at a soiree of the time. Short concert etudes for solo piano by Rachmaninoff, Polish composer Leschetitzky and Russian-Jewish composer Felix Blumenfeld complete the program.
SOIREE IN ST. PETERSBURG is part of the In Honorable Company series of concerts presented by Ballets Russes Arts Initiative in collaboration with the Ancient and Honorable Artillery Company of Massachusetts (est. 1637). This concert will be recorded and streamed at a later date for those who cannot attend in person.
Oskar BÖHME (1870-1938) Soirée de St. Petersburg (1900)
Ballet Scene (1907)
Vassily (Karl Wilhelm) BRANDT (1869-1923) Wiegenlied (1910)
Jules PENNEQUIN (1864 - 1914) Morceau de Concert (1907)
Augustin SAVARD (1861-1942) Morceau de Concert (1904)
Guillaume BALAY (1871-1943) Andante et Allegro
Theodore LESCHETITZKY (1830-1915) "La Source". Etude from "Morceaux, op. 36"
Felix BLUMENFELD (1863-1931) Concert Etude, op.24
Sergey RACHMANINOFF (1873-1943) Etude, op.39, No.3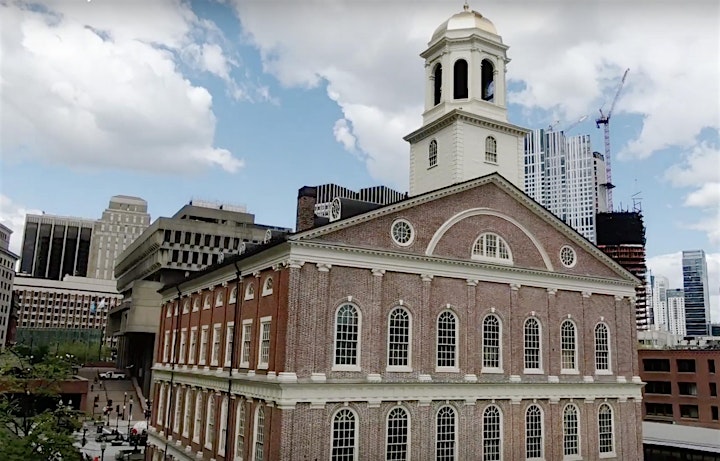 NOTA BENES:
Check in on the 4th floor of Faneuil Hall begins at 1:30 pm. Concert begins at 2.
To access the 4th floor you can either take the stairs or an elevator located immediately inside the handicapped-accessible entrance (nearest to the ArtsBoston booth).
All seating except FRONT ROW is unassigned, but seating is allowed only in designated areas, to ensure good spacing of attendees throughout the hall. Official capacity of the space is 500; we will be opening up just 75 seats.
Masks are required at Faneuil Hall, regardless of vaccination status, throughout the entirety of your visit.
Tickets cannot be refunded but can be transferred to a different attendee.
If space allows, limited tickets may be available at the door. However, we recommend buying tickets online ahead of time wherever possible.
BALLETS RUSSES ARTS INITIATIVE is a Boston-based non-profit cultural organization that fosters international creative exchange in the visual and performing arts and film, and connects communities in the US and Eurasia. BRAI carries out public programs throughout Massachusetts, the East Coast and internationally, and BR360 Member programs in the Boston area. www.ballets-russes.com
THE ANCIENT AND HONORABLE ARTILLERY COMPANY is a service organization preserving historic and civic traditions of Boston, Massachusetts, and the United States. The oldest chartered military organization in the western hemisphere, the Ancients have had their headquarters and Museum on the fourth floor of historic Faneuil Hall since 1742. Historically, members of this Company have served in every Massachusetts colonial war and national conflict since the company's founding in 1638. Today they participate in national holiday celebrations, add a measure of pomp and pageantry to the great events of our city and the Commonwealth and turn out for special commemorations. www.ahac.us.com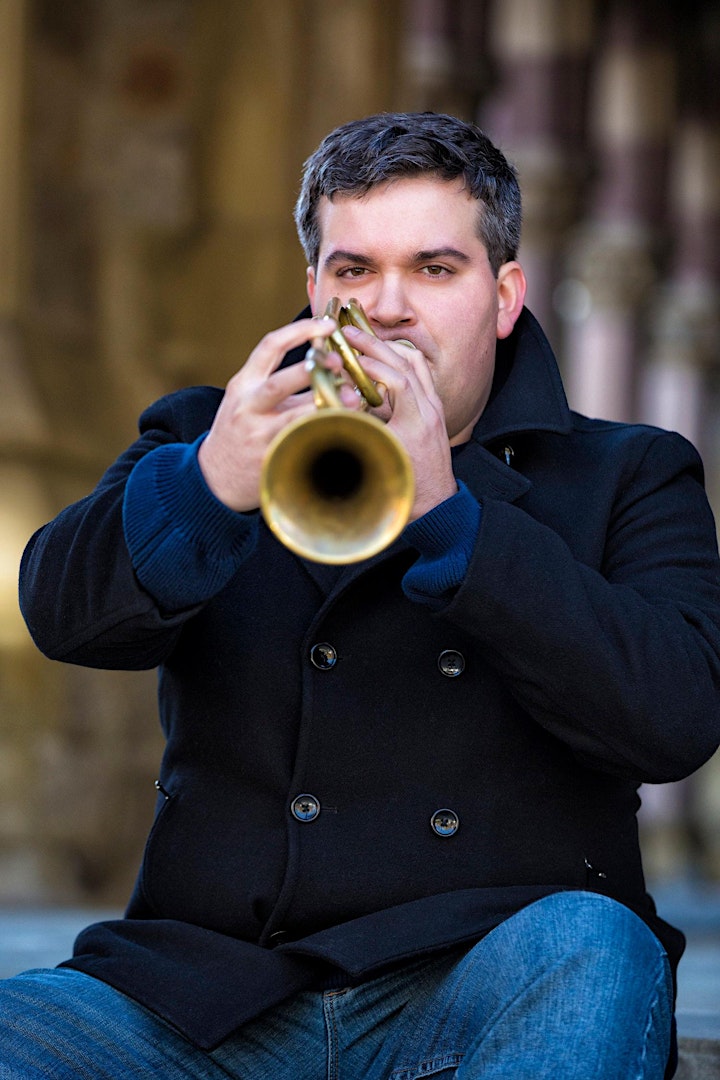 Early brass instrument specialist CHRIS BELLUSCIO's insatiable passion for original instruments has lead to performances on Baroque trumpet, keyed trumpet, keyed bugle, English slide trumpet, demilune, early orchestral valve trumpets and an ever-expanding array of wild and wonderful things. He has worked with a wide variety of ensembles including Teatro Nuovo, The Handel and Haydn Society, Boston Baroque, The Boston Camerata, The Arcadia Players, Emmanuel Music, The Coates Brass Band and the Newbury Cornet Band. He has given demos, lectures and masterclasses on modern and historical brass performance throughout the country including the Museum of Fine Arts in Boston, The Metropolitan Museum in New York, The Sigal Music Museum and numerous colleges and institutions. Christopher holds degrees from Boston University, The Hartt School, and the University of Cincinnati College Conservatory of Music.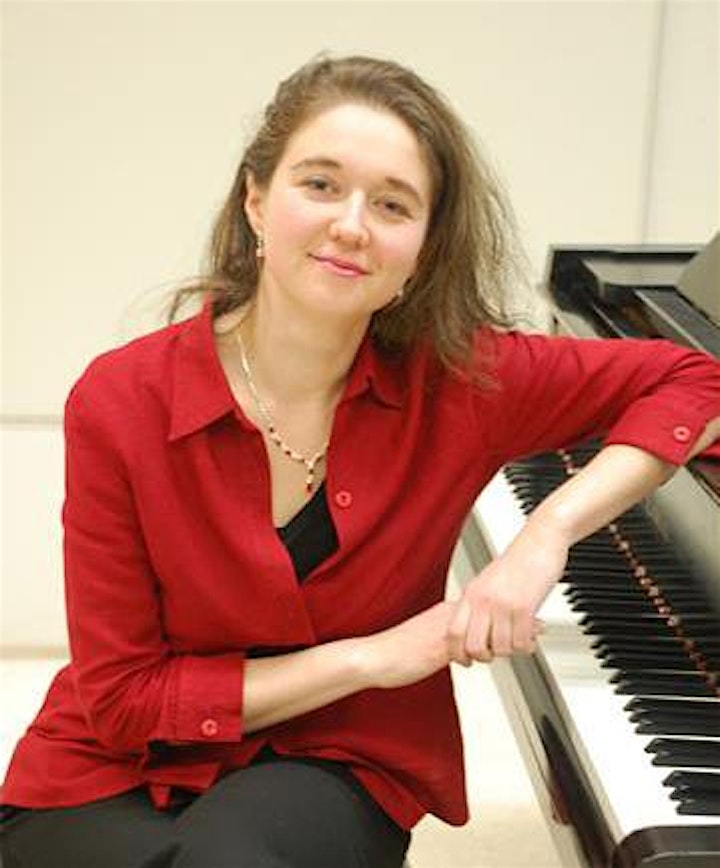 Pianist ANASTASIA SEIFETDINOVA was born in Kyiv, Ukraine, trained there at the Lysenko School of Music and at the Hochschule für Musik Würzburg, Germany. She also holds a Master's and Doctorate from The Hartt School at Univ. of Hartford. Among numerous honors, in 2006 Ms. Seifetdinova won the Puigcerda International Piano Competition in Spain and recorded the complete works for piano and orchestra by Balakirev for NAXOS records with the Russian Philharmonic Orchestra . She has appeared as a soloist in concertos with orchestras, chamber music concerts and solo recitals in France, Italy, Germany, Macedonia, Hungary, Ukraine,Russia, Switzerland, USA, and Japan. In 2016 and 2018 Centaur Records released two of Dr. Seifetdinova's solo albums. She is currently a freelance pianist at NEC, and Adjunct Faculty at The Hartt School.
About the organizer
A non-profit 501(c)(3) organization fostering creative exchange in the visual and performing arts between the US and the post-Soviet States.
Visit us online: www.ballets-russes.com
Join our list: BRAI Mailing List