Description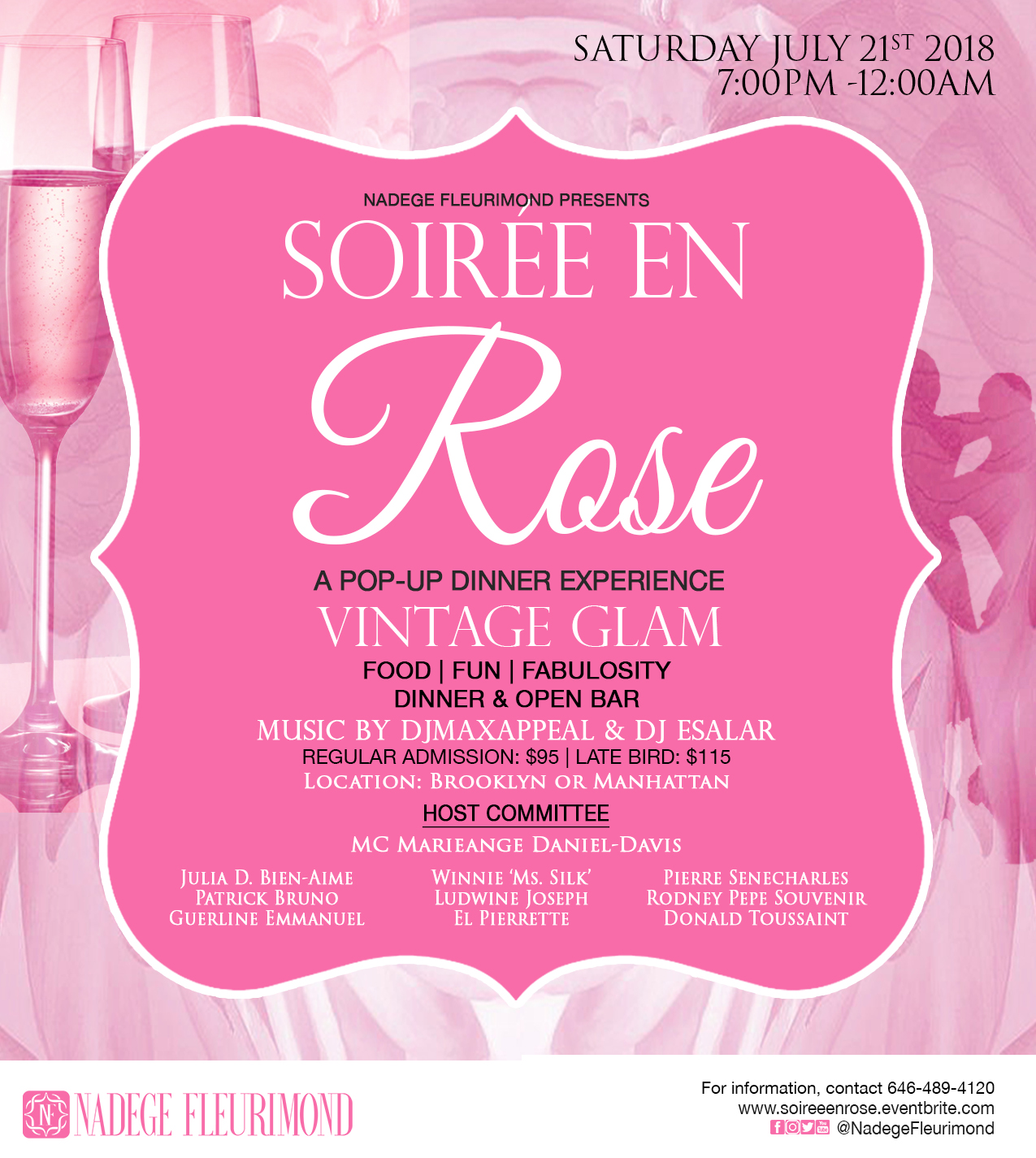 Our Annual Pop Up Dinner is Back!

Save the Date and get Ready for the mystery and wonder that is Soirée En Rose: Vintage Glam
Our no speeches just dance party And our usual Fleurimond socializing
where will we Pop Up this year? Indoors or outdoors? Brooklyn? Or Manhattan (It will be one or the other)
We sold out the last 2 years!!! And our Space is limited even more this year.
Remember we can't do last minute as we need to prepare the scene for you( table, chairs, music, food and all provided. Just show up in your Vintage chic attire.
two years ago we enjoyed the backdrop of the Queens Botanical Gardens as we dined, danced and made new friends and memories. Last year we popped up at a beautiful mansion is Glen Head LI. Are you ready for this year? Will we be in Brooklyn or Manhattan? Rain or shine the party goes on! Nothing stops this pop up! We may be indoors, or outdoors. Be ready for anything!
DRESS CODE STRICTLY ENFORCED
Rule 1
ALL WHITE WITH A HINT OF PINK
(accessorize with pink: hats, ties, gloves, belts, shoes, head wraps, earrings, socks, cuff links and more)
Rule 2
Attire: Vintage Chic
BESTDRESS PRIZE for men and Women
Appetizers, buffet dinner and open Bar

TICKET:
$95 Regular by May 21st (or until sold out)
$115 After May 21st