Description
AUDITORIUM # 1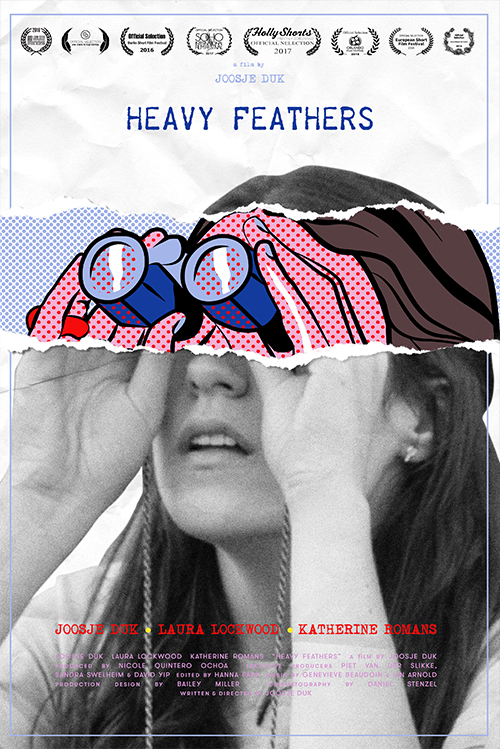 SHORT "HEAVY FEATHERS" (US) 15mins l Drama l New York Premiere
Written & Directed by: Joosje Duk
Stars: Joosje Duk, Laura Lockwood, Katherine Romans
Synopsis: Inspired by pop-art imagery, Heavy Feathers is a colorful short drama about 18-year old Myna, who starts looking for her past in a household where her mother and sister only want to look forward.
---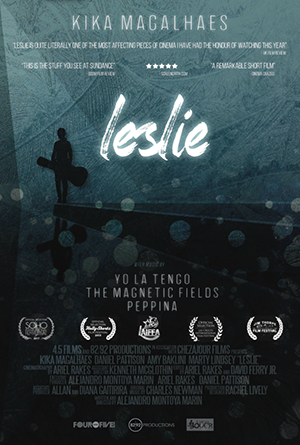 SHORT "LESLIE" (US) 21mins l Drama l East Coast Premiere
Written & Directed by: Alejandro Montoya Marin
Stars: Kika Magalhaes, Daniel Pattison, Marty Lindsey
Synopsis: A singer/songwriter must decide to keep following her dream when everything around her is telling her otherwise.
---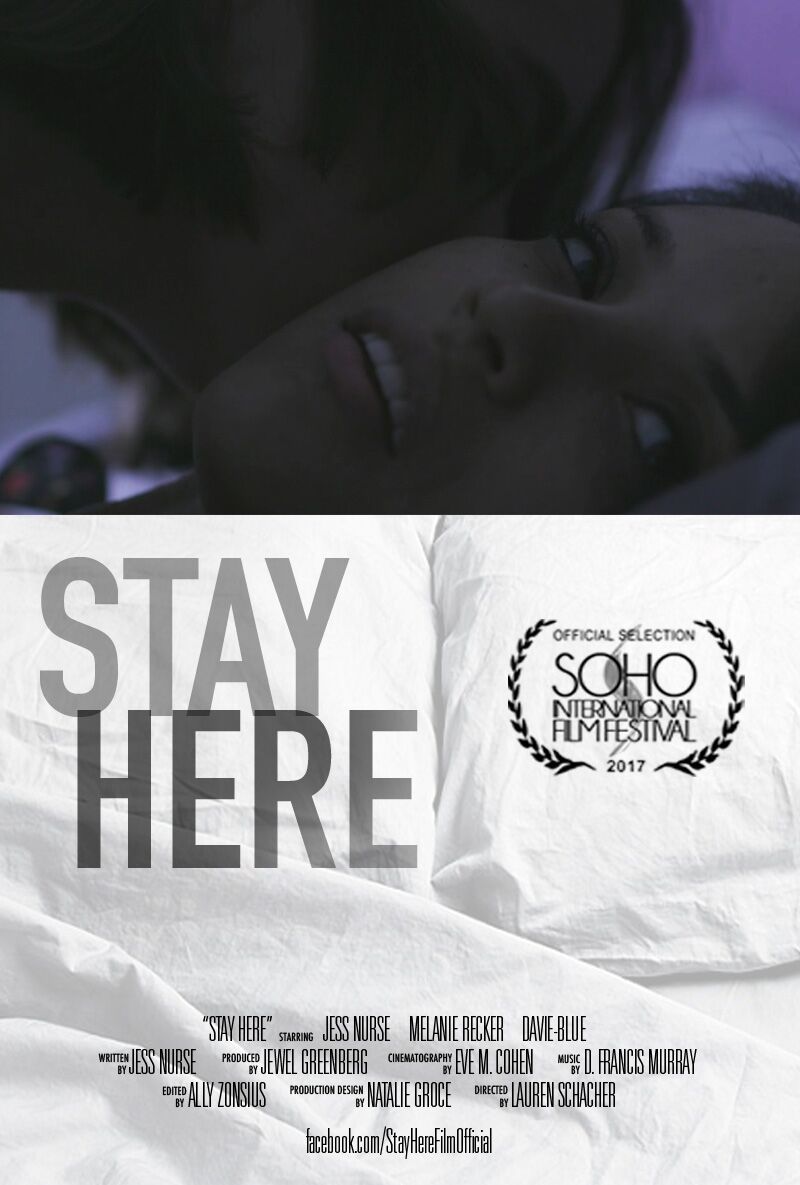 SHORT "STAY HERE" (US) 10mins l Drama l LGBTQ l East Coast Premiere
Director: Lauren Schacher
Written by: Jess Nurse
Stars: Melanie Recker, Davie-Blue Bacich
Synopsis: A woman and her wife check in for a secluded romantic getaway only to be haunted by the one who pulled them apart.
---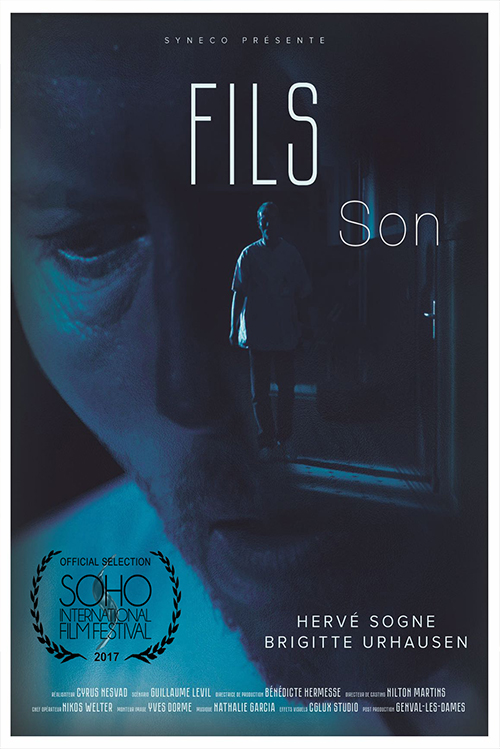 SHORT "FILS" (Luxembourg) 14mins l Drama l New York Premiere
Directed by: Cyrus Neshvad
Written by: Guillaume Levil, Cyrus Neshvad
Stars: Hervé Sogne, Brigitte Urhausen
Synopsis: Sébastien, who cannot come to terms with his son being in a coma, begins to question his reality.
---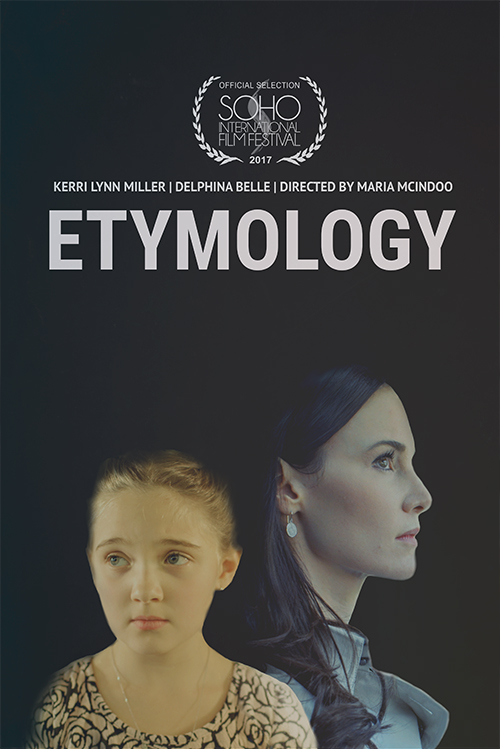 SHORT "ETYMOLOGY" (US) 9mins l Drama l World Premiere
Director: Maria McIndoo
Written by: Tom Wilton
Stars: Kerri Lynn Miller, Delphina Belle, Nikki Jame
Synopsis: Etymology follows Catherine and her daughter Millie during the build-up to an important spelling bee. But as preparations gather pace, so does the pressure, and soon the veil of perfection begins to slip.
---
SHORT "THE MUSTARD SEED" (US) 11mins l Drama l World Premiere
Written & Directed by: Gina Jones Roche
Stars: Christian Keiber, Pat Patterson, Derek Roché, Chantal Maurice, Josh Eber, Amy Bodnar, Zack Buell
Synopsis: In The Mustard Seed, a woman devastated by the loss of her husband, son and his family, struggles to heal and unexpectedly discovers a separate spiritual dimension. In this parallel world, those immersed in a near-death experience find themselves delivered to The Mustard Seed. Here, in her country home, each visitor has the opportunity to encounter the majesty and grace of God, explore the truths of their life and determine their future passage into eternity.
---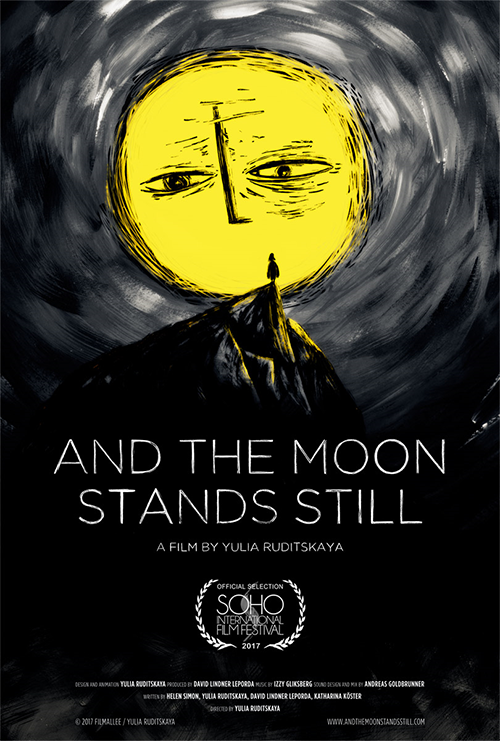 SHORT "AND THE MOON STANDS STILL" (Belarus/Germany) 11mins l Drama l Animated l New York City Premiere
Director: Yulia Ruditskaya
Written & Directed by: Yulia Ruditskaya, David Lindner Leporda, Helen Simon, Katharina Köster
Synopsis: The presence of the moon affects all under its glow. The film explores the lunar cycle and the energies invoked by its radiance.
---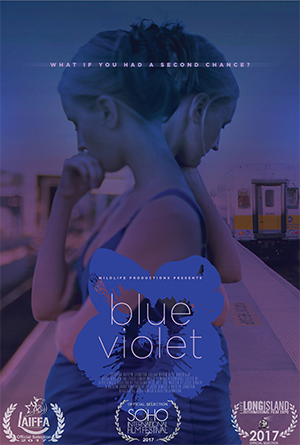 SHORT "BLUE VIOLET" (US) 11mins l Drama l World Premiere
Written & Directed by: Jesse Binger, Kaitlyn Johnston
Stars: Kaitlyn Johnston, Jillian Mason, Kitty Robertson, Bella Moscato, Tyler Lemire
Synopsis: A long way from home, a young woman contemplates her life choices as her friend gets ready for a night out. But life is not always so simple. Every decision chooses our path. What if you had a second chance?
---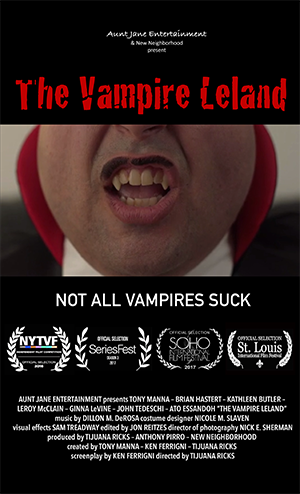 SHORT "THE VAMPIRE LELAND" (US) 15mins l Comedy
Director: Tijuana Ricks
Written by: Ken Ferrigni
Stars: Brian Hastert, Tony Manna, Ato Essandoh, Ginna LeVine, Jennifer Lim, John Tedeschi, Kathleen Butler, Laura Sohn, LeRoy McClain
Synopsis: When Leland, a lonely guy who still lives with his parents in Queens, literally runs into the sexy, 200 year old vampire, Marius, Leland is accidentally turned into a vampire, changing both of their undead lives forever.
---
SCREENING FOLLOWED BY Q & A WITH FILMMAKER & CAST IN ATTENDANCE
Organizer of #SOHO8 SHORTS: "Prince Street Series"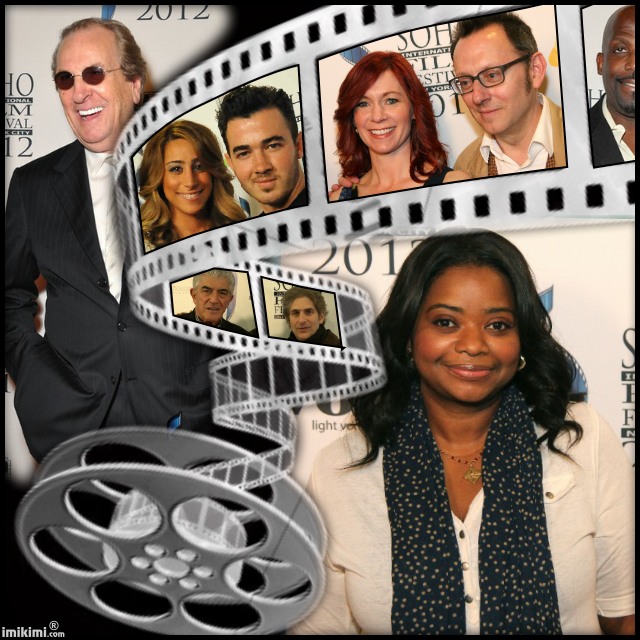 General Information
Accepting full-length features, short films and documentaries from professionals and amateurs alike, SOHO Film Fest will hold screenings, panels and host social events and other networking opportunities for everyone involved. Leading figures from all disciplines of the film industry including distributors and media will be in attendance.