#SOHO8 SHORTS: "Crosby Street Series"

Wednesday, June 21, 2017 from 5:45 PM to 7:45 PM (EDT)
Event Details
AUDITORIUM # 2 
WARNING: *** ADULT CONTENT ***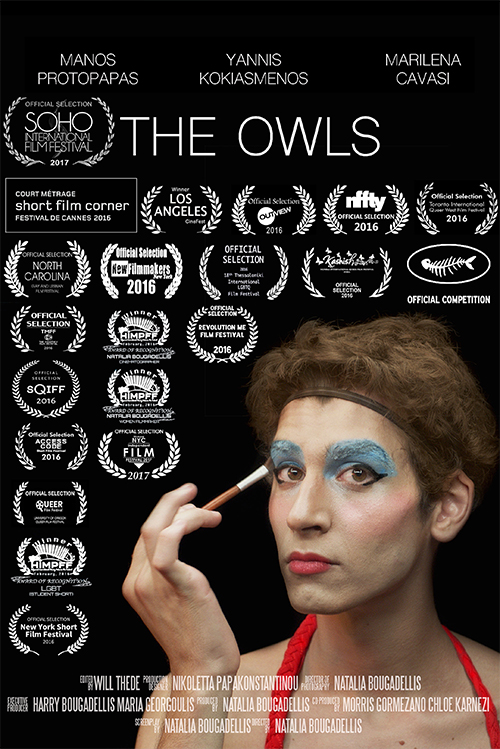 SHORT  "THE OWLS" (Greece) 10mins l Drama  l  LGBTQ
Written & Directed by: Natalia Bougadellis
Stars: Manos Protopapas, Yannis Kokiasmenos
Synopsis: 'The Owls' is hoping to shed some light onto the brutal reality of a Greek working-class family in the time of the socio-economic crisis. As human beings, in times of hardship, we may find ourselves in a position where we close our eyes to reality, in an attempt to avoid accepting or dealing with things. By doing this we hope that reality will not have an effect on our lives. However, what happens when the lack of resources threatens the very core of our beliefs and everything we think we know about the world collapses before our very eyes? Do we keep pretending that everything is all right?
---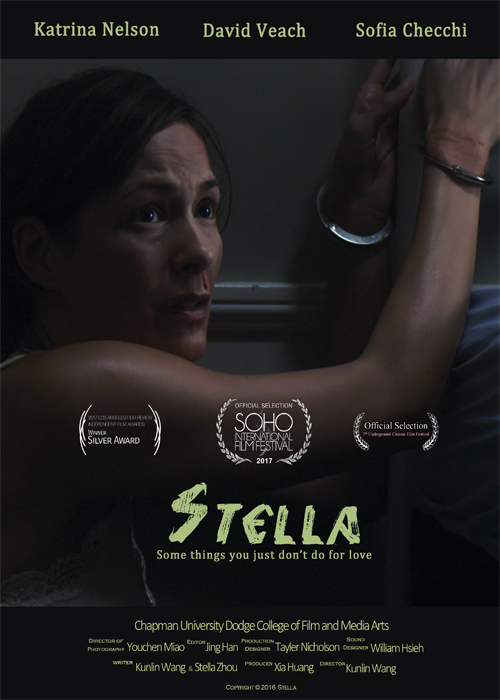 SHORT  "STELLA" (US) 13mins l Drama l US Premiere
Directed by: Kunlin Wang
Written by: Kunlin Wang and Stella Zhou
Stars: Katrina Nelson, David Veach, Sofia Checchi, Maria Lingbananl, MorgOn Delamarre
Synopsis: 'A woman's love is tested when she must escape from her abusive lover in order to protect her young daughter from being sold into prostitution by him so he can alleviate a debt.
---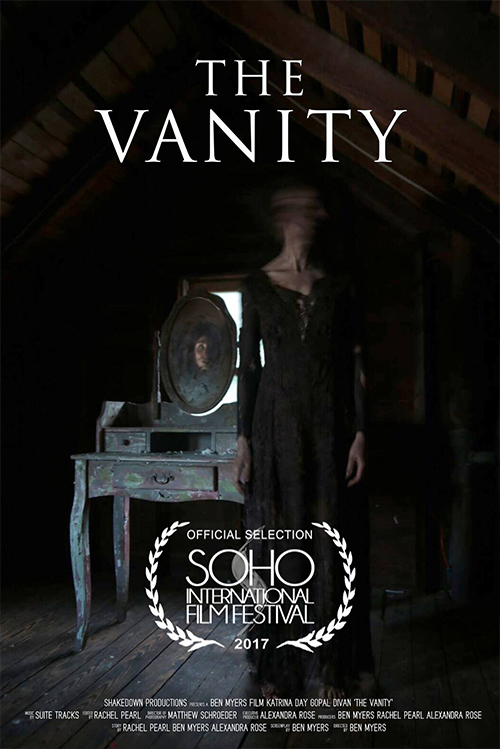 SHORT  "THE VANITY" (US) 15mins l Drama l Thriller
Written & Directed by: Ben Myers
Stars: Katrina Day, Gopal Divan , Michelle Vezilj
Synopsis: When an artist receives an antique vanity from her husband, she becomes obsessed with her appearance and possessed by the former owner. 
---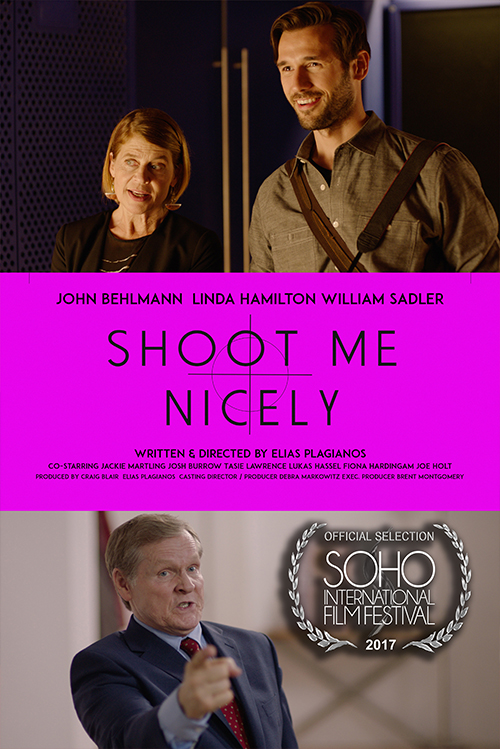 SHORT  "SHOOT ME NICELY" (US) 19mins l Drama l Comedy
Written & Directed by: Elias Plagianos
Stars: Linda Hamilton, William Sadler, John Behlmann, Tasie Lawrence, Josh Burrow, Jackie Martling, Lukas Hassel
Synopsis: Shoot Me Nicely starring John Behlmann, William Sadler, Linda Hamilton and Tasie Lawrence, is the story of a fashion photographer who loses his elite magazine job, plunging him into a downward spiral of odd jobs and celebrity chasing. A compromising photo of a politician quickly takes his life on a wild ride in his journey to return to the glitz and glam of the high-fashion world.
---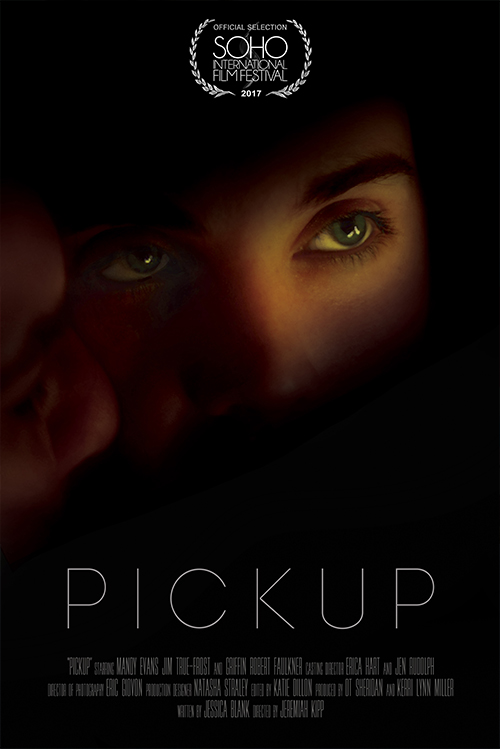 SHORT  "PICK UP" (US) 16mins l Drama  l  New York Premiere
Director: Jeremiah Kipp
Written by: Jessica Blank
Stars: Mandy Evans, Jim True-Frost, Griffin Robert Faulkner
Synopsis: PICKUP is a compelling film that allows the audience to take a deeper look into the psyche of a woman who appears to have it all. Through her banal daily routine, Megan develops an addiction that begins to unravel her carefully put together life. She is grappling with wanting more , but is feeling tremendously guilty because she already lives the "ideal perfect life".
---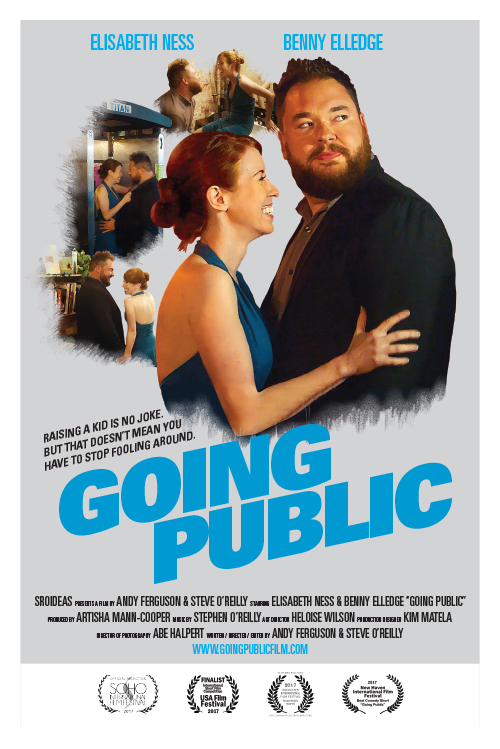 SHORT  "GOING PUBLIC" (US) 16mins l Comedy  l  New York City Premiere
Directed by: Steve O'Reilly & Andy Ferguson
Written by: Steve O'Reily
Stars: Elisabeth Ness, Benny Elledge, Becky Yamamoto, Richard Mark Jordan, Yedoye Travis, Pablo Gonzalez
Synopsis: Mila is still adjusting to life as an always-busy working mom. Whenever she checks social media, it seems like all her friends are checking off their bucket lists and living large, while she and her husband, Knox, are stuck in their tiny apartment, left with the monotonous daily routines of raising a two-year-old.  When the two go out for a special anniversary date, the trendy and provocative restaurant arouses Mila's adventurous spirit, spurring her and Knox to search for the perfect place to publicly display their affections.   Going Public is a comedy about one woman's attempt to maintain her identity and keep her love life exciting even as real life keeps demanding more from her.
---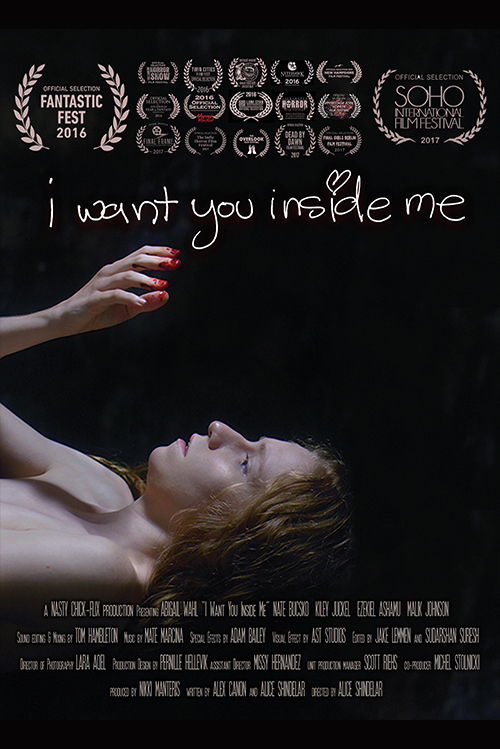 SHORT  "I WANT YOU INSIDE ME" (US) 13mins l Horror l Mystery
Directed by: Alice Shindelar
Written by: Alice Shindelar, Alex Cannon
Stars: Abigail Wahl, Kiley Juckel, Ezekiel Ashamu, Nate Bucsko
Synopsis: An introverted teenage girl searches for her boyfriend when he mysteriously disappears after she convinces him to take her virginity.
---
SCREENING FOLLOWED BY Q & A WITH FILMMAKER & CAST IN ATTENDANCE
When & Where

Village East Cinema
189 2nd Avenue
New York, NY 10003


Wednesday, June 21, 2017 from 5:45 PM to 7:45 PM (EDT)
Add to my calendar
Organizer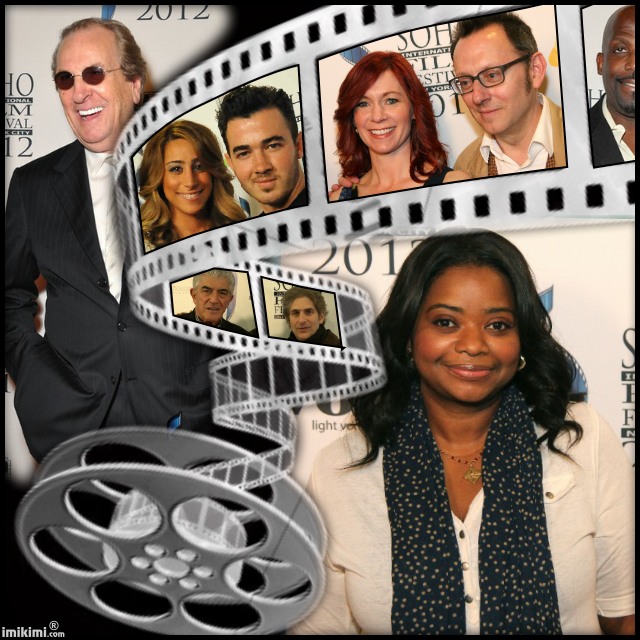 General Information
Accepting full-length features, short films and documentaries from professionals and amateurs alike, SOHO Film Fest will hold screenings, panels and host social events and other networking opportunities for everyone involved. Leading figures from all disciplines of the film industry including distributors and media will be in attendance.