#SOHO8 SHORTS: "Broome Street Series"

Sunday, June 18, 2017 from 11:00 AM to 1:20 PM (EDT)
Event Details
AUDITORIUM # 1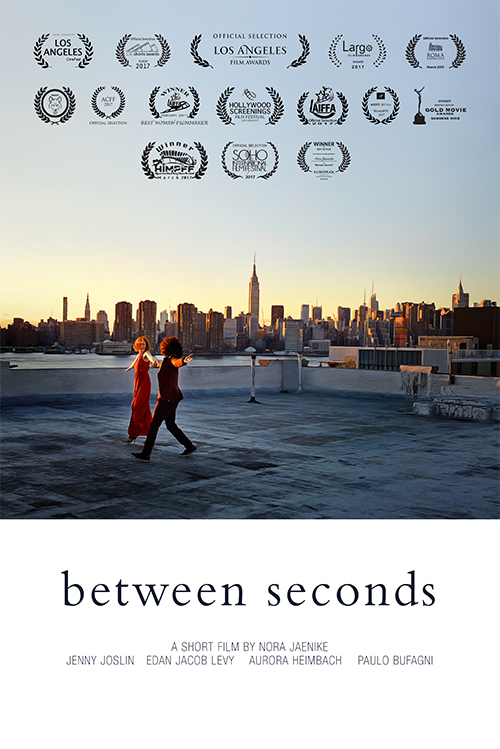 SHORT  "BETWEEN SECONDS" (US) 20mins l Drama  l  New York Premiere
Written & Directed by: Nora Jaenicke
Stars: Edan Jacob Levy, Jenny Joslin, Aurora Heimbach, and Nora Jaenicke
Synopsis: Adrian, a classically trained pianist, loses the ability to play in sync with his music when thoughts of his ex-girlfriend flood his mind. Alicia, a struggling opera singer, loses her ability to sing in sync when she realizes she can't really grasp her dreams. Both the musicians discover mysterious red envelopes which lead them inside of their clocks and into a surreal clock world. Here they must figure out how to synchronize themselves or they risk never being able to play their music again.


---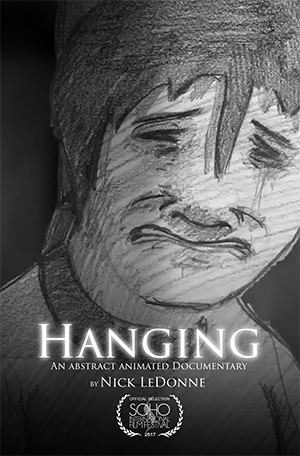 SHORT  "HANGING" (US) 5mins l Animated  

Written and Directed by: Nick LeDonne
Synopsis: Award winning abstract animated documentary based off the director's personal journey through depression in November of 2014. His thoughts and feelings are personified in a luring dark fog and a loving mother desperately trying to save her son.
---
SHORT  "BARDO" (US) 18mins l Drama  

Director: Scott Aharoni and Dennis Latos
Written by: Petros Georgiadis
Stars:  Lelia Goldoni, Johnny Solo
Synopsis: After a long night working the New York City streets as a taxi driver, Johnny finds himself frustrated, on edge, and seeking an escape. While pulled over and getting ready to satisfy bad habits, he is interrupted by Lily, an old lady insisting for a ride home. Reluctantly, he agrees to drive her and what follows is an unexpected journey.
---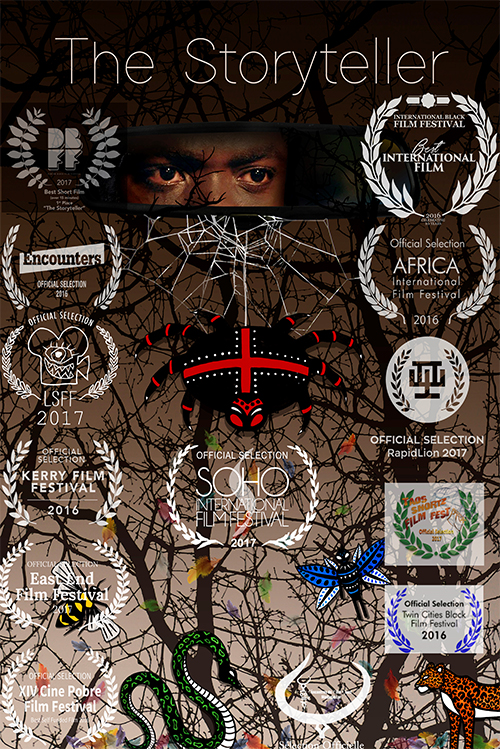 SHORT  "THE STORYTELLER" (UK) 18mins l Drama  l  New York Premiere
Written and Directed by: Alex Emanuel
Stars: Okezie Morro, Manie Malone, Nyah Felix, Rio Chambers
Synopsis: A loving but unpredictable London taxi driver is desperate to win back his children. He is determined to educate and inspire them with traditional folklore from his native Ghana but soon the boundaries between reality and fantasy begin to break down.
---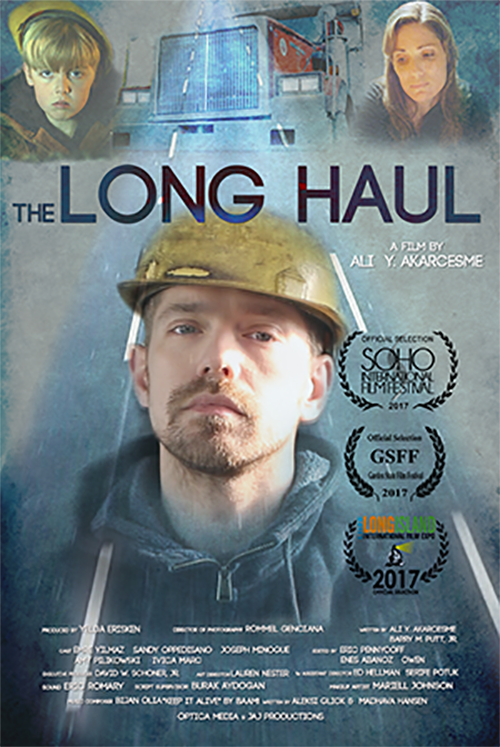 SHORT  "THE LONG HAUL" (US) 15 mins l Drama  l  New York Premiere
Written and Directed by: Ali Y. Akarcesme
Stars: Sandy Oppedisano, Emre Yilmaz, Joseph Minogue, Amy Jane Pilikowski, Ivica Marc
Synopsis: A man brings his lifelong struggle to light on his 35th birthday.
---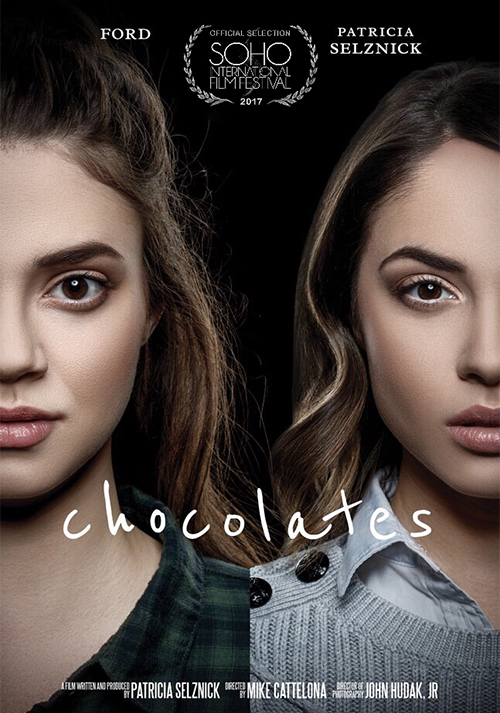 SHORT  "CHOCOLATES" (US) 9 mins l Drama  l  World Premiere
Director: Mike Cattelona
Written by: Patricia Selznick
Stars: Patricia Selznick
Synopsis:  Two sisters take a trip to their family's weekend home to set up for their parents' 35th Anniversary party. They struggle to communicate with one another until one of them stumbles upon the other's party favors, and suddenly their trip takes a new turn. 
---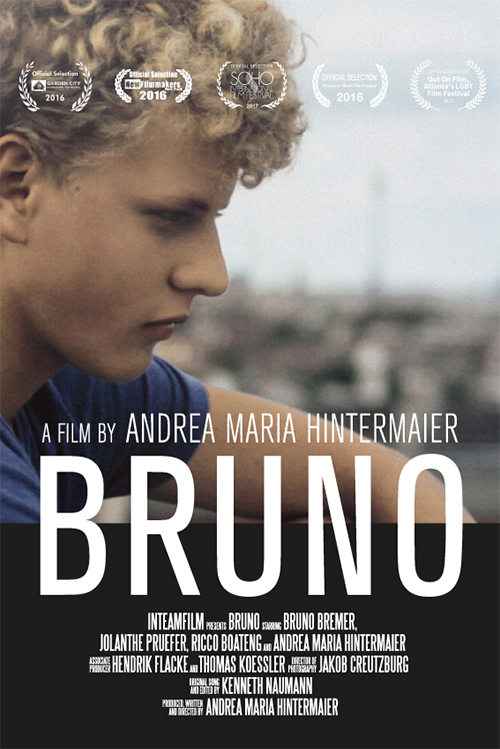 SHORT  "BRUNO" (Germany) 10mins l Drama l LGBTQ  l  New York Premiere
Written and Directed by: Andrea Maria Hintermaier
Stars: Bruno Bremer, Ricco Boateng, Jolanthe Prüfer, and Andrea Maria Hintermaier
Synopsis: Bruno is the story of a 15 year old boy who escapes from his torn up family and learns to trust himself. A Coming of Age story about love, trust, honesty and forgiveness.
---
SHORT  "OCCUPIED" (US) 10 mins l Drama  l  New York Premiere
Written and Directed by: Christen R. Carter
Stars: Sam Daly, Chandra Lee Schwartz
Synopsis: An inadvertent meeting between two strangers on an airplane exposes everything.
---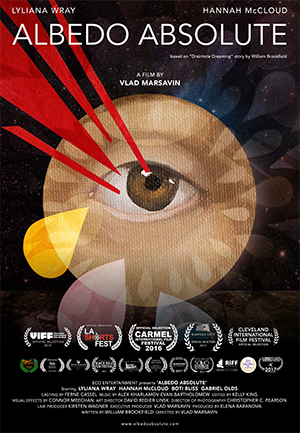 SHORT  "ALBEDO ABSOLUTE" (US) 15mins l Drama  l  New York Premiere
Director: Vlad Marsavin
Written by: William Brookfield
Stars: Gabriel Olds, Boti Bliss, Hannah McCloud, Lyliana Wray
Synopsis: ALBEDO ABSOLUTE is a fairytale adventure of Violet and Savannah, two sisters who disobey their parent's warning by venturing into a brooding forest. There, they discover a large plug wedged into the forest floor. What lurks beneath the plug? The girls cannot resist finding out. Their curiosity sends them down a kaleidoscopic drain pipe and into a strange and startling journey of no return.
---
SCREENING FOLLOWED BY Q & A WITH FILMMAKER & CAST IN ATTENDANCE
When & Where

Village East Cinema
189 2nd Avenue
New York, NY 10003


Sunday, June 18, 2017 from 11:00 AM to 1:20 PM (EDT)
Add to my calendar
Organizer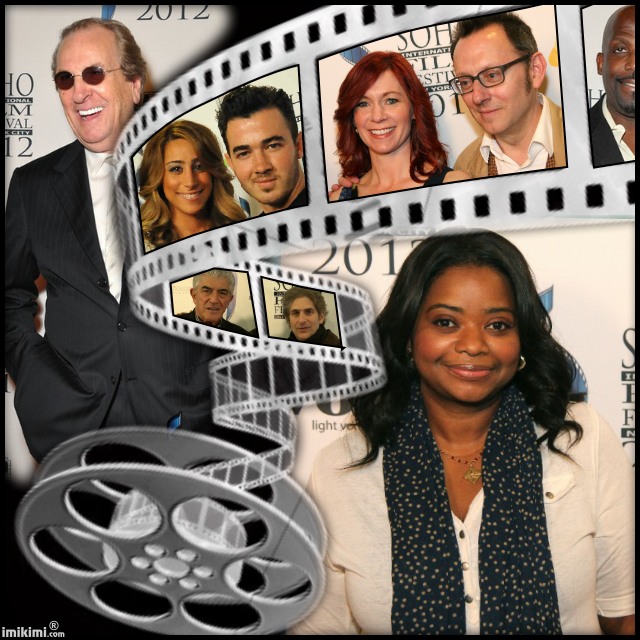 General Information
Accepting full-length features, short films and documentaries from professionals and amateurs alike, SOHO Film Fest will hold screenings, panels and host social events and other networking opportunities for everyone involved. Leading figures from all disciplines of the film industry including distributors and media will be in attendance.