About this Event
Women Lead Tampa Bay
Join us on September 27 for Women Lead Tampa Bay! This event will feature a powerhouse panel with inspiring startup leaders, a light breakfast, a speed-friending networking session, and much more. The core focus of the event is to enlighten, empower, and connect female entrepreneurs.
The morning includes:
8:00AM | Registration + Women in Business Breakfast
Hosted by SoGal + Startup Sisters USA:
Allie Felix, Director of Platform at Embarc Collective and Director of SoGal Tampa.
Kiki Roeder, Founder of Punctuate, Co-Founder of Startup Sisters USA, and Director of Women Who Code Tampa.
8:30AM | Speed-Friending Session
Forge relationships through a fun, interactive session designed to spark conversations and grow your community. Ditch awkward networking and leave this session connected and engaged to Tampa's startup women.
9:30AM | Power Panel with Florida Business Leaders
Meet the women making waves across Tampa Bay's startup scene.
Speakers include:
Lauren Coffey (moderator) is a reporter for Tampa Bay Business Journal and its subset, Tampa Bay Inno. Lauren covers technology, innovation, startups and education in Tampa Bay. For Tampa Bay Inno, she has a twice-a-week newsletter called The Beat which covers earlier stage startups and tech in the Tampa Bay area. You can reach her at lcoffey@bizjournals.com.
Jasmine A. Edwards, Founder and CEO of i-Subz. i-Subz is a platform for substitute teachers and schools that serve our most vulnerable student populations. To date, her company i-Subz was chosen as a Semi-finalist for the Echoing Green Fellowship, has participated in Digitalundivided's BIG Incubator Program Cohort 3, Goodie Nation's Pre-Accelerator Program, and is currently in Camelback Ventures 2019 Education Fellowship Program. Jasmine was also chosen to participate in a prestigious leadership program - The Coaching Fellowship for their 2019 Cohort 1. i-Subz won the Black Girl Ventures 2018 Atlanta Pitch Competition and was a top 10 finalist for the 2019 Google's Women Who Tech Pitch Competition in New York, New York. Her most recent talk was on a virtual Diversity Panel for Skillcrush where she shared advice and personal experiences as tech founder for over 1,000 registered participants. Press includes Forbes, USA Today, The Grio, Face2Face Africa, MSN, and Hypepotamus.
Chitra (CK) Kanagaraj is an entrepreneur, collaborative thought leader, and COO with over 18 years of experience in strategy and transformation, business development, solution delivery, product management and creating a metrics-driven organization. She is the co-founder of PikMyKid, a startup that is the first and only safe and smart dismissal solution for schools, parents, teachers, and children's programs.
Danielle Rushton is the co-founder and designer of Fruutfull, a fashion startup that is innovating bras for women. Prior to Fruutfull, Rushton worked for four years at HSN, where she specialized in merchandising, ecommerce, and marketing.
Tram Pham is the Chief Operating Officer at the Natural Nipple Corp. She was born in Indonesia in a refugee camp ran by the American Red Cross. Growing up, she and her family were faced with minimal accessibility to healthcare and witnessed firsthand the different health disparities amongst minorities. Pham knew that she wanted to go into healthcare and nursing has always been a profession that she admired at a very young age. The founder and I met during our first day of nursing school. She was approached with the idea of creating a bottle nipple back in 2018 and fell in love with the concept and the potential health outcomes of the amazing innovation. Pham wanted to advance her nursing knowledge and competencies so she obtained her Doctorate of Nurse Practice in May 2019. She leverages her strong clinical experience and knowledge to get Natural Nipple products in neonatal intensive care units in the Tampa Bay area and beyond.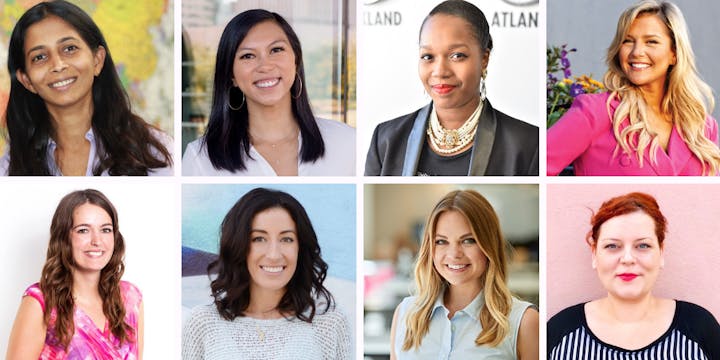 Community Partners
Women Lead Tampa is a collaboration with some of Tampa Bay's most exciting business leaders and entrepreneurial organizations, including our primary sponsor Saltmarsh CPA: