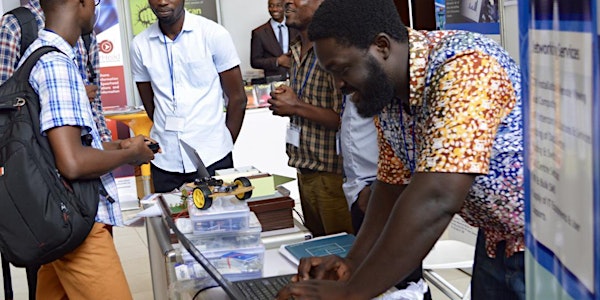 Software Freedom Day 2019 - Bolgatanga
By Linux Accra Users Group
Date and time
Saturday, September 21, 2019 · 8:30am - 3:30pm GMT
Location
Bolgatanga Ministries., Adjacent to Bolgatanga High Court 10.795382,-0.856925 Ghana
Description
Linux Accra User Group, (LAUG) Ghana in collaboration with Ghana-India Kofi Annan Centre of Excellence in ICT, Ghana's first Advanced Information Technology Institute (AITI-KACE) and Internet Society Chapter Ghana (ISOC) bring to you this year's Software Freedom Day SFD.
Software Freedom Day is a global celebration of Free/Open Source Software (FOSS). Over 1000 volunteer groups in over 120 countries all around the globe will be celebrating the 16th Software Freedom Day (#SFD) this year. This annual celebration supports grass roots efforts to educate the public on the virtues of FOSS and also to encourage its use.
Linux User Group Accra, ISOC and Ghana-India Kofi Annan Centre of Excellence in ICT promote the inclusion of Open-Standards and Open-Source solutions where applicable. We are dedicated to educating software professionals of the choices that are available in the Open-Source community. We encourage the use of and participation in Open-Source projects. We are not anti-commercial software. However, we are against the blind illusion that commercial software is always a better choice.
This year's event theme is "Innovation, AI & Open Source Technologies". Among some of the activities that will take place during the celebration are:
Creating public awareness of the potential impact of open source technology in Ghana

Creating the opportunity for all Ghanaians to enjoy the benefits offered by Open Source Technology, Artificial Intelligence, Drones, Cyber Security and Digitalisation

Training participants on installation and use of Linux distributions and FOSS tools

Exhibiting open source software projects

The event will take place at the three(3) venues of Ghana-India Kofi Annan Advanced Information Technology Institute in Accra, Bolgatanga and Sunyani, concurrently, on Saturday, September 21st, 2019 and begins at 09:00 am prompt.

About the organizer
Linux Accra is the oldest and the largest Linux user group in Ghana. We are a community made up of Open source and Linux hobbyists, professionals, enthusiasts, developers as well as newbies. 
Our members share interests in Linux and other open source software and projects.
We meet every Saturday from 2pm to 5pm (14:00 - 17:00) at the Ghana-India Kofi Annan Centre of Excellence in ICT - Advance Information Technology Institute, is located at 2nd Avenue Ridge, Opposite the Council of State