Software Development Summit: Rapid Development & Deployment

Thursday, December 15, 2011 from 9:00 AM to 1:00 PM (EST)
Event Details
On-line registration is now closed.  Walk-in registration will be available at the event.  The member price for this event is $50, the non-member price is $120.
Rapid Development & Deployment:
Stories from the Trenches to Help Build it Better, Faster
 When: Thursday, Dec 15, 2011 9:00am-1:00pm
Where:  Microsoft NERD, Cambridge

Tweet it out! @MassTLC #RapidDev
Here is your chance to uncover emerging trends and learn from your peers their successes and possibly a mistake or two to power your business forward.  What does it take to get your software project off the ground?  Join us to hear best practices for success, the processes and tools that have enabled high-powered development teams and share a story or two of your own that helps ensure a high-quality product, on-time. 
Confirmed Panelists:
Julia Austin, VP of Innovation Programs, VMware
Amy Brar, Senior Director, Product Line, Kronos
Greg Kunkel, Co-founder, Next Jump
Craig Gibbons, Director of Software Development, Brainshark
Barry Jaspan, Senior Architect, Acquia
Eric Malafeew, Director of Technology, Harmonix
Cameron McLeod, Director of HW & SW Engineering, CYBEX
Bill O'Donnell, SVP Chief Architect & GM Mobile Products, KAYAK 
Gareth Ouelette, Director of Product Management, Advertising Decision Solutions, Akamai
Andrew Phillips, PMC Member, jclouds
Stefan Piesche, CTO, Constant Contact
David Skok, General Partner, Matrix Partners
Michael Skok, Partner, North Bridge Venture Partners
Susan Rossnick, VP of Engineering , Kronos
Michael Rowley, CTO,  Active Endpoints
Jon Stevenson, SVP Product Strategy, Veracode
Perry Stoll, Director of Engineering and Analytics, Advertising Decision Solutions, Akamai
Cliff Utstein, VP, Accurev
Sanjay Vakil, Technical Manager, Apps, TripAdvisor
Peter Wiley-Cordone, Director of Development, GSN
 
9:00-10:15am
The morning will begin with keynote speaker David Skok, General Partner at Matrix Partners, who will present on "Software Development: a world being rocked by major forces. How Cloud computing, PaaS, Mobile, HTML 5, Open Source, and other new technologies are impacting software development.
Next, Bill O'Donnell, SVP Chief Architect & GM of Mobile Products, KAYAK, will share an in depth case study on their success, the development challenges and opportunities.
Break-out sessions will follow and explore important topics such as:
Anatomy of a team – building a culture of success
Aligning strategy and development in a rapid environment
Maintaining quality standards when moving so fast
Leveraging the Cloud in a Development Environment
1st Session: 10:45-11:45am
Break-out 1A: Aligning Strategy with Development
In a rapid development environment knowing what you want to deliver to the market and understanding the key technical challenges up front are critical to creating an effective team that can deliver in the rapid fashion you require.  But how do you ensure development stays on track and produces a product that your customers want? How do you keep the business stakeholders informed so you have validation in the marketplace?  And how do you keep your people motivated and valued as you move from sprint to sprint?  Join us for a deep dive discussion on aligning product management with engineering when development is moving so fast. 

Break-out 1B: Anatomy of a team
Your ability to assemble the right teams is often the most critical factor in successful software development projects.  Do you have a high performance team?  Are you targeting the right mix of skills to compliment your environment?  Have you created an environment that promotes the right skills and behaviors?  Come join us for a lively discussion focused on strategic assembly of teams across a range of business models and environments.  Panel participants and audience members will share their goals, approaches to talent acquisition and techniques for getting new hires engaged quickly.  Learn how to build and maintain teams that understand your strategic vision, work towards common goals and collaborate effectively as a unit.
Session 2: 12:00-1:00pm
Break-out 2A: Maintaining quality standards in a rapid development environment
Agile methods coupled with Cloud and Mobile technologies promise rapid development and deployment of new functionality to meet the ever-increasing demands of the marketplace. Unfortunately, frequent releases of software bring increased risk of breaking functionality that "used to work". As a development leader, how can you strike the right balance between quality controls and time to market? In this session, we'll explore several tools and techniques that can minimize the amount of lost sleep in the days leading up to, and more importantly, following a release.
Break-out 2B:  Leveraging the Cloud in the Development Environment
We all know that Cloud Computing is changing the development landscape for start-ups, large and mid-size enterprises. During this session we will discuss:
- how to leverage the cloud platform for application development;
- cloud application delivery trends;
- challenges and opportunities of/for supporting cloud applications; and
- how the cloud enables success and its effect on new application solutions. 
Join our panelists to hear the challenges they faced, the problems solved, lessons learned and what they may do differently if they did it all over again.
Thank you to our Cluster Sponsors: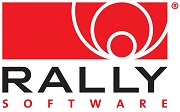 Thank you to our Event Sponsor: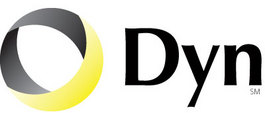 Cancellation Policy:
Payment is non-refundable. Credit toward another MassTLC event will be issued if cancellation is 5 days prior to the event

Attendee List
Sort by:

Date

|

First Name

|

Last Name
No one has registered for this event yet.
When & Where

Microsoft NERD Center
1 Memorial Dr
Cambridge, 02142


Thursday, December 15, 2011 from 9:00 AM to 1:00 PM (EST)
Add to my calendar