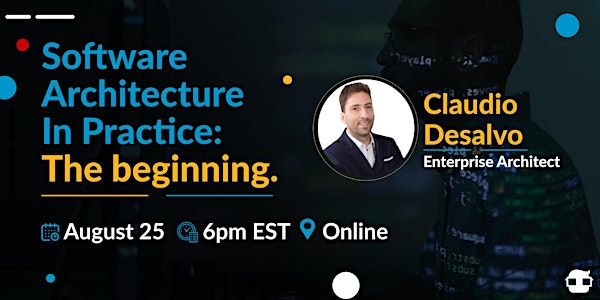 Software Architecture In Practice: The Beginning
The architecture describes the processes and structures of an entire project. It allows you to optimize and scale the project in the future
About this event
Does architecture still matter? With the rise of cloud infrastructures, microservices, frameworks, and reference architectures for every conceivable domain and quality attribute, one might think that architectural knowledge is hardly needed anymore. All the architect of today needs to do is select from the rich array of tools and infrastructure alternatives out there, instantiate and configure them, and voila! An architecture.*
The objective of this seminar is to show to initial steps to define a software architecture as secure, reliable, maintainable, and scalable and which are the quality attributes to have into account when a software architecture is defined.
Speaker: Claudio Desalvo
Enterprise Architect
See you on August 25.
Get your tickets now!
*Bass, Len; Clements, Paul; Kazman, Rick. Software Architecture in Practice (SEI Series in Software Engineering) (p. xv).