Softober Nights at The Satellite - Moderns, Kate Faust, LUCKYANDLOVE, Todav...
Description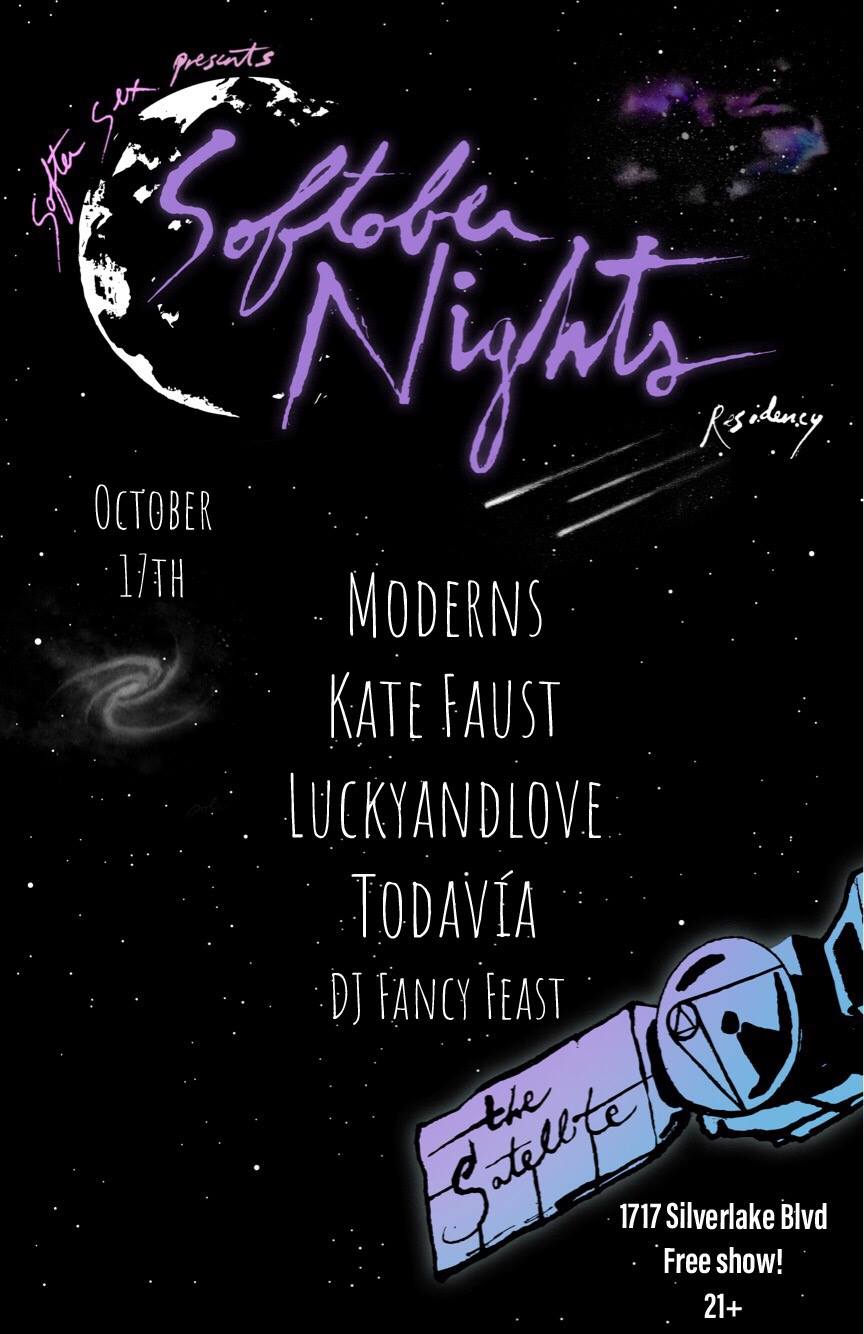 October 17th:
MODERNS (9pm)
Kate Faust (9:45 pm)
Todavia (10:30 pm)
Lucky+Love (11pm)

9pm Moderns
9:45pm Kate Faust
10:30pm Todavia
11:15 LUCKYANDLOVE
with DJ Fancy Feast spinning tunes for you between sets!

Every Wednesday night in October will be SOFTOBER NIGHTS at The Satellite, hosted by Softer Sex Productions. Some of the best bands in LA will be performing for you, FOR FREE!

We will have Eagle Rock Brewery's (Wo)Manifesto on special, Art and Craft Vendors, $10 Tattoos from the Wild Riot Ink Squad, and more to be announced.