Description
Soft Tissue Management and Grafting in the Esthetic Area
Faculty: DENTAL XP Expert Dr Ramon Gomez Meda, 2-Day Hands-On Course (with Pig Jaws)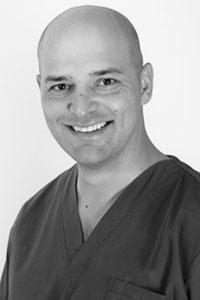 Course Description:
Day 1: SURGICAL & PROSTHODONTIC approach in the esthetic area (Theory)

-How to prevent and treat the most common aesthetic complications
-Muccogingival surgery techniques applied to Implantology: long term results
-Reasoning Different approaches; palatal incision, roll-on, delayed implant, immediate implant, with and without temporary restoration.
-Microsurgery Approach: Why, Where, How
-Crest preservation: when, how and why?
-Socket preservation techniques
-Immediate implants in infected sites. Protocol
-Immediate implant vs. delayed: advantages and disadvantages.
-Technique selection criteria Alternatives to the immediate implant and short literature review
Day 2: SURGICAL & PROSTHODONTIC approach in the esthetic area (Theory)

-Digitally assisted Full-mouth Immediate Implant supported Rehabilitation with a Mucogingival Approach
-Diagnosis and treatment planning
-Sofware and digital planning
-Guided surgery: When, Why, How
-Prosthodontic protocol: how to build the ideal temporary restoration
-PMMA provisional
-Pontic management
-Periodontal protocol: mucogingival surgery in order to avoid a hybrid denture
-How to get the ideal emergence profiles
-Solving esthetic complications
Day 2. Practical
-Mastering the tunnelling technique with CTG and Alloderm around implants and pontic sites
About our Expert Instructor:
Dr. Ramón Gómez Meda obtained his Degree in Dentistry from the University of Santiago de Compostela in 1996 with the best marks. As a result, he obtained the Thesis Award of the Autonomous Community of Galicia for Academic Excellence, and a Grant from the College of Dentists of Cordoba to the best Academic record among the Spanish Dental Schools.

He has been distinguished with several more grants and awards through his professional career. He decided to study every field in dentistry against the advice of many of his professors: a Master of Occlusion and Temporomandibular Dysfunction (Valencia, 98) and a postgraduate training in Orthodontics with Prof. David Suarez Quintanilla in the University of Santiago de Compostela(98-99).

He graduated in Periodontics and Implantology (Madrid99-00) and completed this studies with clinical stays in colleges, hospitals and clinics in Europe and America.

Ex-partner of the departments of Restorative Dentistry, Endodontics and Surgery at the University of Santiago de Compostela.

He maintains a private practice in Ponferrada (León) since 2001.

He is a member of severalscientific societies: AEDE (Spanish Association for Endodontics), SEPA (Spanish Association for Periodontology and Osseointegration), SEPES (Spanish Association for Dental Prosthetics), SEI (Spanish Implants Association), being a frequent speaker for SEPES in the field of the multidisciplinary rehabilitation.

He has published more than 30 articles about hard and soft tissue grafting techniques as well as multidisciplinary treatments.

He is a Clinical Investigator of new implant surfaces and biomaterials for Zimmer Dental. Lately he has been lecturing very intensively nationally and internationally on Endodontics, Periodontics, Implantology and, Aesthetic Multidisciplinary treatments for universities, study groups, professional societies, web sites (Dental-XP, Dentared,...) and companies (Biohorizons, Dentsply Implants, Zimmer, Geistlich Biomaterials,...).

He is a lecturer for the Continuing Education Committee of the General Dental Spanish Council since 2011.