Description
As a professional, you need both hard and soft skills to be successful in your career. Hard skills get you in the door. But you need soft skills to thrive inside.
You can learn about soft skills in a class, seminar, watch a video or read a book. But to become proficient, you must practice them. Toastmasters International, with 357,000 members and 16,600 clubs, in 143 countries, is a world leader in the practice of soft skills like communication, leadership and engaging with clients and customers.
In Toastmasters, people can learn and practice the ten most sought after soft skills - which are, according to a LinkedIn study - communication; organization; teamwork; punctuality; critical thinking; social skills; creativity; interpersonal communication; adaptability and friendly personality. And it really works!
The Toastmasters meetings are where you practice your skills, by speaking to and working with others in a very supportive group.
Video: The Club Meeting Experience
As a Toastmasters member, you can access on-line training material (Pathways), customizable to your goals, that: builds over 300 competencies relevant to the evolving global marketplace, with educational videos, quizzes, interactive activities and dynamic projects that teach real-world, transferable skills.
Visit the Hi-Noon Toastmasters Club, as our guest, any Tuesday at lunchtime. Visiting is free. Enjoy the creative off-the-cuff speaking, the inspirational prepared speeches, and the constructive feedback that helps our members improve. At Hi-Noon you can meet new people, develop friendships and have fun while you learn. Guests often say it feels like home.

Plan to arrive by 11:50 a.m., so you can be met at the door and introduced to members of our club. After the meeting, you can get answers to any questions you have.
.

---
.

Directions:
Room 343 in the First Baptist Church, 600 Governors Drive SW, Huntsville, AL.
Take the Governors Drive exit off Memorial Parkway. Head east towards Monte Sano Mountain. The church is on the left, just past the first traffic light. There is free parking in the spacious lot on the east side of the church.

Use the East Entrance (#4) facing Huntsville Hospital. Use the intercom button to ask to be buzzed in. Say you are going to the Toastmasters Meeting.

Walk to the first hallway on the right. From there, you can either take the stairs up one level or continue down that right hall to the elevator. These inside-the-building directions are repeated on a sign in the window beside the intercom button.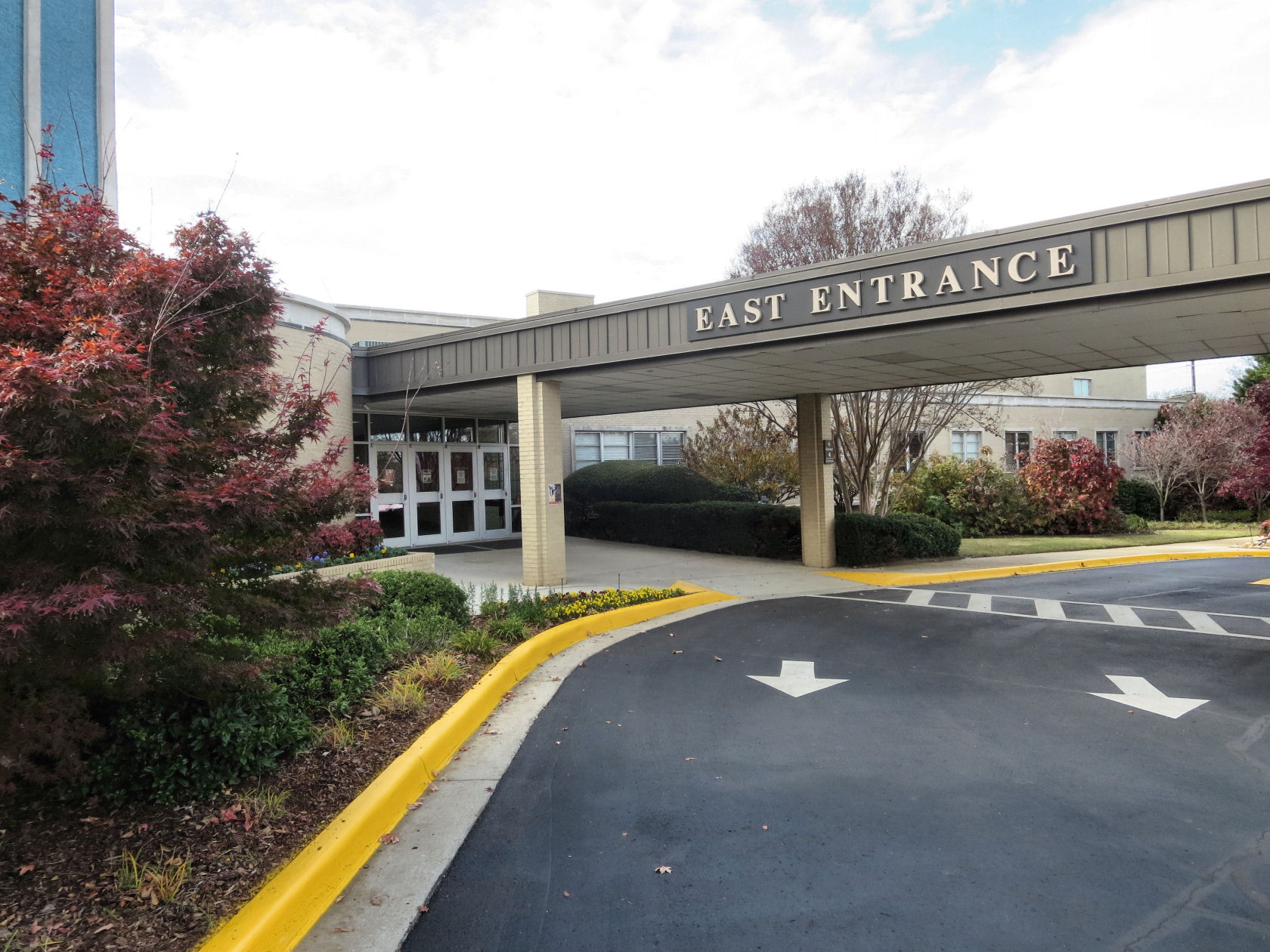 ---
.

FAQs
Why join Toastmasters?

Video: Top 5 Reasons

What do people say about Pathways?

Are there ID or minimum age requirements to enter the meeting?
Not for guests. You must be at least 18 to become a member.

Do I need any special preparation for the meeting?
No.
Can I bring a friend?
Yes.

How can I contact the organizer with any questions?
Click the 'Contact Us' link on our website's home page.

Do I have to bring my ticket?
No.

Can I update my registration information?
Sure.

How often can I be a guest before deciding to join?
After two or three visits you will know if the club and Toastmasters are right for you.
How much does it cost to join?
When you decide to join, membership is just $55 for 6 months, plus a $30 new-member fee.
What does a typical meeting look like?