Soft Skill Seminar: Neuroscience Based Communication

Thursday, July 25, 2019 from 6:30 PM to 9:30 PM (PDT)
Event Details
Topic: Neuroscience Based Communication
Abstract:
Neuroscience is a multidisciplinary branch of biology that focuses on the mechanics of cognitive functions.  It has gained popularity due to its many applications such as business communication,  neuro marketing, spiking neural (SN) P systems in chip design, etc.  Neuroscience based communication is a topic that spans multiple disciplines: neuroscience, linguistics, speech-language pathology, psychology, cognitive science, audiology, computer science, engineering, education, and others.      
In this seminar, we will  
examine cutting edge research in neuroscience and its fascinating applications
focus on learning principles relevant to our daily communication success
discuss how we may leverage neuroscience based communication to significantly enhance our capabilities in career success and improve business results      
With renewed understanding of effective communication,  we may find that we can draw on the diverse strengths and expertise of our community to build a much bright future!      
As a translator of "Making a Good Brain Great" (from English to Chinese, published in 2007, by PHEI) and a graduate student in AI research right after college to China's first Head of National AI Research Group, the speaker studied cognitive science, AI and applications for years - before AI became hot in recent years.  Let's enjoy learning together on how neuroscience based communication can help us excel. 
Speaker: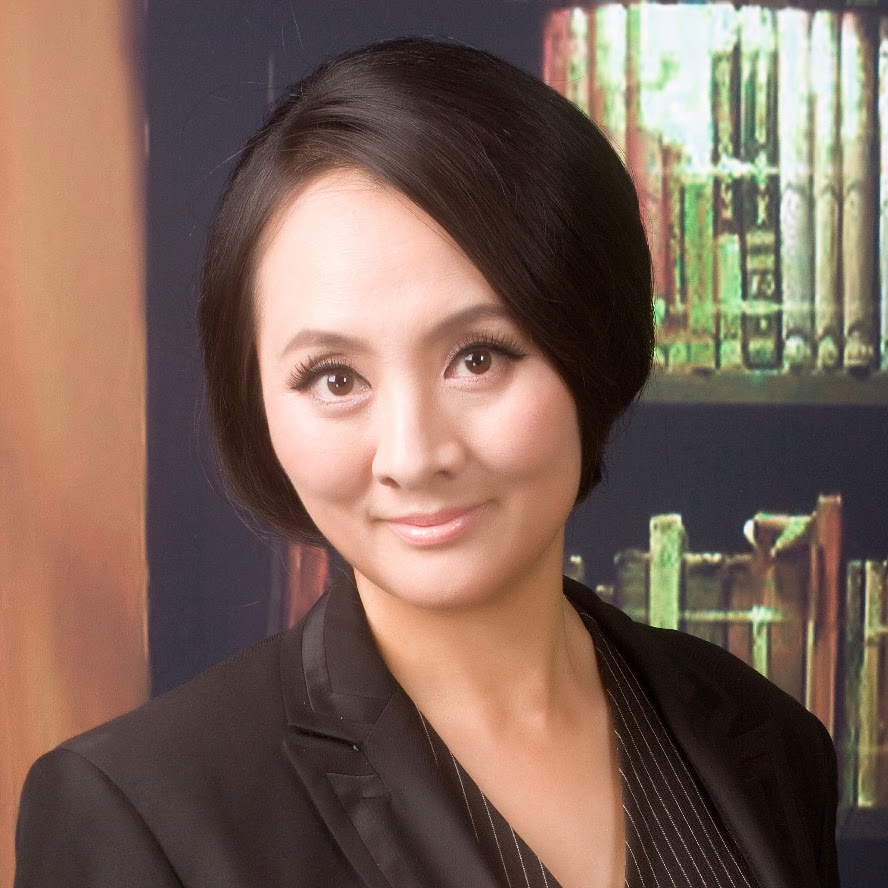 Yulin Xu is Founder and CEO of Olixus Inc - a category leader in enterprise strategy SaaS; Past President of SYSU-AANC & UCAA VP of Entrepreneurship and Innovation; also Adjunct Faculty of MGEM ( Master of Global Entrepreneurship and Management) & Member of Advisory Board of CBSI: China Business Studies Initiative, School of Management, University of San Francisco; Member of FUSD (Fremont Unified School District) TAC (Technology Advisory Committee), Chairman of the Board of Chung Foundation - a charity foundation dedicated to eliminate poverty through education in talent development, agriculture and health care services to create opportunities, optimism and optimal growth for young minds!  
Yulin is CASPA member, Certified Scrum Master, Professional Plus member of ATD - Association of Talent Development! Also, marathon athlete, professional Zumba fitness instructor and STRONG by Zumba fitness instructor.  
When & Where
ITRI North America Office 2870 Zanker Rd, San Jose, CA 95134



Thursday, July 25, 2019 from 6:30 PM to 9:30 PM (PDT)
Add to my calendar
Organizer
I. Introduction of Chinese American Semiconductor Professional Association (CASPA)
Founded in 1991, CASPA has developed into the largest Chinese American semiconductor professional organization worldwide. It is an officially registered non-profit organization with both the Internal Revenue Service and the State of California.
CASPA charters
1. Provide networking and business expansion for corporate sponsors and individual members
2. Facilitate collaboration and communication among professionals and companies in the semiconductor industry
3. Promote the welfare of the members by supporting their interests
4. Exchange information regarding job opportunities and career development globally.
II. Organization
CASPA consists of individual members, corporate sponsors, board of directors, board of advisors, board of volunteers, and honorary advisors. The board of directors consists of 20 members including Chairman, Vice Chairman, Secretary, CFO. Every year after the annual conference, the new board select Vice Chairman from qualified candidates. The Vice Chairman becomes the Chairman in the following year to guarantee continuity of leadership of CASPA. The board of advisors consists of current year's chairman and past six year's former chairmen. In addition, there are 7 Honorary Advisors since 2000. Headquartered in Silicon Valley, California, CASPA has 11 local chapters worldwide: Albany New York, Austin & Dallas Texas; Phoenix Arizona; Portland Oregon; HsinChu Taiwan, Pearl River Delta (Hong Kong, ShenZhen), San Diego California, Shanghai, Beijing and Singapore. CASPA also forms alliance with other associations to promote welfare of its members. In 2004, CASPA reciprocates memberships with two of the largest professional organizations in the industry, SEMI and FSA.
III. Memberships
Currently CASPA has more than four thousand individual members covering multiple disciplines. Most of them are semiconductor professionals working in Silicon Valley, Southern California, Oregon, Washington, Arizona, Texas, New York, China, Taiwan, and Singapore. CASPA also has more than 70 corporate sponsors, including EDA, design, IDM, foundry, packaging / test, venture capital, science and technology development parks, legal and financial service companies located in the United States, Taiwan, Hong Kong, China, Singapore and Japan.
IV. CASPA's activities
1. Bi-monthly dinner meetings
2. Conferences, Seminars, Workshops and Symposiums
3. International and domestic Job Fairs
4. CASPA Delegations to China, Taiwan, and Asia Pacific countries
5. Hosting Delegations from China, Taiwan, and other Asia Pacific countries
6. Annual banquet and special summer program.
V. CASPA's publications
1. Semimonthly eLtters
2. Quarterly newsletters
3. Annual Conference Proceeding
4. Other conference and delegation proceedings