SOFITEL WINE DAYS 2016: Wine Discoveries, Pairing Dinner & Cabaret Soirée!
Description



**** NO TICKETS AT THE DOOR ****


By popular demand, the "Sofitel Wine Days" decadent celebrations of French wine and art-de-vivre are BACK!!


In celebration of the wine harvest in France, in partnership with Los Angeles Wine Tasting and Hillside Wine and Spirits, Sofitel Los Angeles at Beverly Hills is hosting a very special wine discovery soirée, not to be missed! Guests will experience elegant flavors from abroad and join the celebration as California and France's wine regions meet on the garden patio "Le Jardin". The event will offer wine discussions, wine flights, a wine pairing menu, various other wine oriented festivities and music!


EVENTBRITE TICKET INCLUDES:

Complimentary Gourmet Bites during the First Hour (6-7pm),

a Perfect Mingling & Networking #AfterWorkLAWT Atmosphere with other Angelenos at an Amazing Venue, $25 of Free Ride Credit with Lyft (new users only - see details below *

**).



YOUR TICKET ALSO INCLUDES ACCESS TO CABARET AROUND 9PM. LAST REMAINING SPOTS!

EVENTBRITE TICKET DOES NOT INCLUDE: WINES, DRINKS OR DINNER.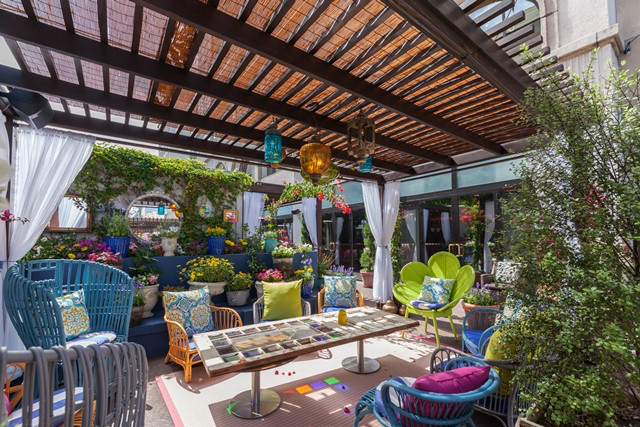 6PM-8PM | WINE DISCOVERIES AT LE JARDIN WITH TASTINGS OF WINES FROM FRANCE & CALIFORNIA
The signature Sofitel Wine Flight Experience will be on sale at the bar for only $12++. Wine tasting flight includes 4 types of exclusive wines to choose from the list below. Wine tasting, wines by the glass or wines by the bottle are NOT included in eventbrite ticket. Appetizers will be on sale at the bar during the event. Complimentary Gourmet Bites from 6 to 7pm. Sip & mingle with a bespoke selection of relaxing lounge tunes.

- Montmatre, Brut, Sparkling White or Rosé, France, Non-Vintage
- Moillard, Bourgogne, Chardonnay or Pinot Noir, 2014
- Hoopla, Chardonnay or Cabernet Sauvignon, Yountville, Napa, 2014
- Child Play, Oregon, Pinot Noir, 2014
- Chateau Haut-Selve, Graves, Bordeaux, 2014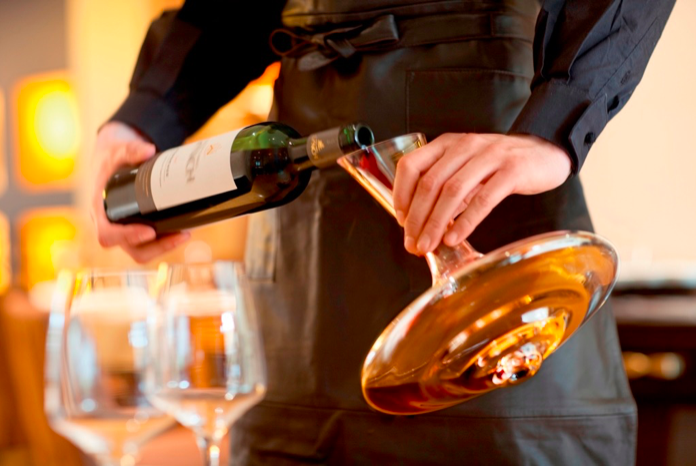 Following the tasting reception on garden patio, for those who wish, during the purchasing process of your ticket on Eventbrite, you can make a table reservation for the wine dinner. Come by yourself if you want, we will have communal tables! An excellent menu with great regional and beyond pairing of wines (see list above) is awaiting you. Dinner and wines are not included in eventbrite ticket. You will be billed directly by Estérel restaurant. The curated wine pairing menu, priced at $39++, includes:

- Starter: Roasted Scallops, braised baby leek, peanut potato, smoked pancetta, pluot gastrique
- Main Course: Grass fed New York, grilled broccolini, royal trumpet mushroom, heirloom cherry tomato relish
- Desserts: Chocolate Mousse Pyramid, gianduja, chocolate sponge, white chocolate dropsh
- Additional Wine tasting: $15 for 2 tasting of wine
During the purchasing process of your ticket on Eventbrite you will be able to confirm your RSVP. Room Service Cabaret, home of the new Très Chic, welcomes you at Riviera 31! This live atmosphere performance shows the greatness of cabaret, burlesque, and drag into one stunning complete show with live music and an assortment of live singing! Featuring our resident cast members: our Host, Diana Dzhaketov, an incredible Live Singing Drag Performance by Anita Procedure (Jonathan Reinhart), our amazing American Idol Finalist David Anthony Hernandez, the unforgettable Prancing Elites star Michell'e Michaels (Yuriel Young), and last but not least our favorite Ballet Dancing Drag Performer Cupcake Canne (C.j. Canne), with a live DJ set from DJ Konrad Parker!
Check out the show official video here: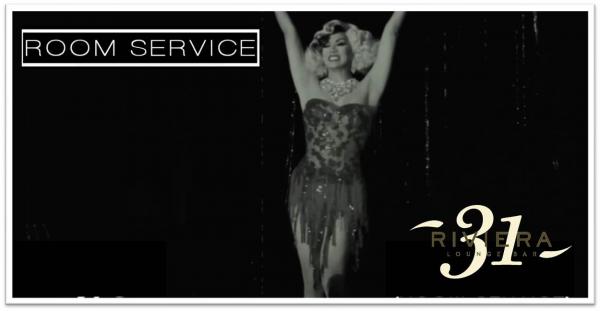 About Hillside Wines & Spirit
Their mission is to provide the highest quality, most unusual and best wines to the US market. They pride themselves in their ability to select wines based on the growers, winemakers, presentation and quality in the bottle. Each wines is carefully selected by a wine specialist, traveling around the world tasting wines while still in the barrel so that you can have the most innovative wines on your table.

About Sofitel
Sofitel, AccorHotels' authentic luxury brand, blends local culture and French art de vivre to create magnificent moments for international travellers seeking a uniquely elegant experience. Guests staying at one of Sofitel's 121 addresses will enjoy design, culture, gastronomy and wellness. All over the world, Sofitel promises travelers looking for contemporary accommodation, a skillful blend of local culture and French art de vivre. Each address is distinctive, with its own "cousu-main" service, stylish interior, and inspired and creative gastronomy. The brand's hotels are located in large cities like Paris, London, Berlin, New York, Rio de Janeiro, Dubai, Bangkok, Singapore and Shanghai, or set against wonderful landscapes in destinations like Morocco, Egypt, Thailand and even French Polynesia. AccorHotels, the world's leading hotel operator, is present in 92 countries with 3,900 hotels and 180,000 employees. www.sofitel.com | www.accorhotels.com

About AccorHotels
AccorHotels is a Group united by a shared passion for hospitality and driven by a shared promise to make everyone Feel Welcome. Over 180,000 women and men in 3,900 AccorHotels establishments look after thousands of guests every day in 92 countries. AccorHotels is the world's leading hotel operator and offers its customers, partners and employees:
- its dual expertise as a hotel operator and franchisor (HotelServices) and a hotel owner and investor (HotelInvest);
- a large portfolio of internationally renowned brands covering the full spectrum, with luxury (Sofitel, Pullman, MGallery by Sofitel, Grand Mercure, The Sebel), midscale (Novotel, Mercure, Mama Shelter, Adagio) economy (ibis, ibis Styles, ibis budget, adagio access and hotelF1) establishments;
- a powerful marketplace and loyalty program Le Club AccorHotels
- almost half a century of commitment to corporate citizenship and solidarity with the PLANET 21 program.
Follow news on Accor: www.twitter.com/accorhotelsnews | www.accorhotels-group.com
Book a hotel: www.accorhotels.com

MUST BE 21 AND OVER TO ATTEND. EVERY GUEST'S ID WILL BE CAREFULLY VERIFIED UPON CHECK-IN. ABSOLUTELY NO EXCEPTIONS. PLEASE ENJOY RESPONSIBLY.
DRESS CODE - Important: Business/Upscale Casual, Cocktail Chic. NO T-Shirts. NO Sneakers. Jacket Recommended for Men. Dress Shoes.
*** Don't worry about taking your car... and take Lyft to the hotel! Your ticket includes a $25 credit for new users with code LAWINE. Lyft is a mobile app that lets you request a ride from a fully-vetted, hand-selected community of drivers at the push of a button. For this soiree attendees, Lyft has kindly offered $25 of free credit (first users only). Just download the Lyft app and enter LAWINE under settings to take a free trip on us.
TICKET POLICY: All sales are final. NO CREDIT. NO REFUNDS. A name change however can be done anytime until the event starts.
Please contact us for any questions: sofitelwinedays@lawinetasting.com