Description
Can't make it in person? Watch the live stream here.
Addressing Challenges of Conducting Quality Mixed Methods Research in Higher Education
In this lecture, I will discuss challenges and decision-making in the process of conducting quality mixed methods research in higher education, and offer the lessons learned from my experiences. The lecture begins with a discussion of quality and the ways of establishing quality in mixed methods studies. Few examples of studies are used to illustrate the issues involved in addressing quality in conducting mixed methods studies in different higher education settings. The first example presents the methodological steps and criteria for evaluating the quality of a multilevel mixed design study to explain quality management in Greek higher education. The second example presents a sequential mixed methods design, to explain how higher education institutions in the Western Balkans wished to publically position themselves within the constraints of all the immediate stakeholders. I also will reflect on how researchers can become active participants in the co-construction of quality in mixed methods research.

About the Speaker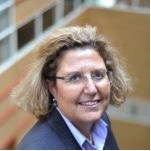 Papadimitriou Antigoni, is an assistant professor of Leadership at the Division of Public Safety Leadership. Antigoni also is a visiting professor at Solvay School of Economics and Open University HCMC in Vietnam where she teaches Performance Evaluation. A highly motivated, dedicated experienced international higher education scholar with research and teaching activities across the globe (Greece, Norway, Netherlands, USA, Western Balkans, and Vietnam). Antigoni's research agenda includes higher education leadership, quality management, marketing and branding in higher education, assessments of student learning, as well as mixed methods research. Currently Antigoni's work focuses on branding and marketing in higher education, leadership, innovation and community development. Antigoni is an executive board member for the Mixed Methods International Association (MMIRA) and editorial board member for the International Journal of Multiple Research Approach.