SoDA Roundtable: Native iOS & Android Development with Microsoft Xamarin

Tuesday, April 25, 2017 from 12:00 PM to 1:00 PM (EDT)
Event Details
In this SoDA Roundtable with Microsoft Xamarin, we'll be discussing:
How Xamarin combines building, testing and iterating on mobile apps

Tools that make mobile developers more efficient

Demonstration: Native capabilities of Xamarin using Visual Studio
For agencies, delivering mobile strategies for clients or for internal productivity can be a challenge. Disparate tools and workflows make building, testing, and iterating on mobile apps painful especially when delivering across Android, iOS, and Windows platforms. Microsoft, with recent acquisitions of the Xamarin platform, Xamarin Test Cloud, and HockeyApp, has put together a set of tools designed to help mobile developers be as efficient as possible. And with the recent open-sourcing of Xamarin, we've had a number agencies inquire about the platform and its capabilities. 
During this roundtable, Colby Williams will show the native capabilities of Xamarin using Visual Studio for Mac. The audience for this is Swift, Obj. C, Java, and .Net developers with existing mobile development experience or curious about becoming a mobile developer. Attendees will leave with an understand of the capabilities of Xamarin, recent updates, similarities and differences with the other native frameworks, and how Xamarin works under the hood.
Speaker
Colby Williams, Senior Partner Engineer, Microsoft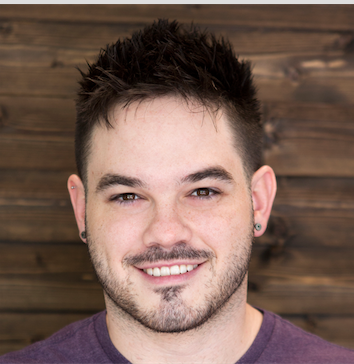 Referring to himself as "a geek that speaks", Colby is a teacher and student of native iOS, macOS, and Android development.  He's written countless applications for clients ranging from the Fortune 150 to startups, and regularly speaks to developers around the world about the things he's learned along the way. Prior to joining Xamarin, now Microsoft, Colby led the mobile practice at a digital agency specializing in consumer and enterprise mobile apps.  At Microsoft, Colby leads a team of mobile engineers that work closely with digital agencies, system integrators and solution providers to ensure they are successful building fantastic mobile software.
Organizer
SoDA - The Digital Society
SoDA serves as a network and voice for entrepreneurs and innovators around the globe who are creating the future of marketing and digital experiences. Our members (top digital agencies and elite production companies) come by invitation only and hail from over 40 countries across 6 continents.

While our core membership is made up of C-Level executives, we also have a broad range of programs for the management and staff of member companies, including SoDA's Peer Collaboration Group program that involves 1,000+ discipline leads around the globe in 14 different areas.  

SoDA provides infrastructure, processes and products to enable knowledge sharing between members around best practices, making our members' businesses more successful and sharing portions of that output with the broader industry. Find out more at sodaspeaks.com.  


SoDA Roundtable: Native iOS & Android Development with Microsoft Xamarin