SoDA Roundtable: Broken Brand Promises

Wednesday, July 9, 2014 from 12:00 PM to 1:00 PM (EDT)
Event Details
 SoDA Roundtable - Broken Brand Promises: The Disconnect between Marketing and Customer Experience

Session Details:
When: Wednesday, July 9th, 2014, 12:00pm to 1:00pm EDT
Where: Online
Session Description
Today's empowered consumers increasingly expect brands to deliver a top-notch customer experience. Brands, in turn, make implicit and explicit promises to court new customers through a variety of marketing communications. But legacy organizational structures that were designed for efficiency — not creativity and collaboration — foil efforts to create lasting customer loyalty. Marketers and agency leaders need a new way to align brand promises with the people, processes, and technology behind every customer interaction.
In this webinar, we'll discuss the answers to these questions:
What are the business benefits of delivering a great customer experience?

Why do marketers and agencies need to take a systems approach to marketing and customer experience?

How can you design a connected corporate ecosystem that will build brand loyalty?
About Kerry Bodine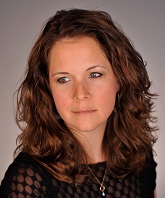 Kerry Bodine believes that happy customers lead to happy shareholders. Her recent book, Outside In: The Power of Putting Customers at the Center of Your Business, helps business leaders understand the financial benefits of great customer experiences — and how their organizations must change in order to deliver them.
Kerry's ideas, analysis, and opinions appear frequently on sites like Harvard Business Review, The Wall Street Journal, Fast Company, Forbes, USA Today, and Advertising Age. She holds a master's degree in human-computer interaction from Carnegie Mellon University and has designed interfaces for websites, mobile apps, wearable devices, and robots.
Specific session details will be sent to attendees within 48 hours upon registering.
Organizer
SoDA serves as a network and voice for entrepreneurs and innovators around the globe who are creating the future of marketing and digital experiences. Our members (top digital agencies and elite production companies) come by invitation only and hail from over 40 countries across 6 continents.

While our core membership is made up of C-Level executives, we also have a broad range of programs for the management and staff of member companies, including SoDA's Peer Collaboration Group program that involves 1,000+ discipline leads around the globe in 14 different areas.  

SoDA provides infrastructure, processes and products to enable knowledge sharing between members around best practices, making our members' businesses more successful and sharing portions of that output with the broader industry. Find out more at sodaspeaks.com.