Description
Brand 2.0 - The Digital Imperative
As digital adoption in all categories continues at a phenomenal rate; digital is now the brand touchpoint that most customers engage with first. Digital is no longer the hip love child within the Technology department. Rather digital is the brand. With this shift in focus brands are having to rethink their digital agenda from ownership and organization through to product and service.
In this webinar Kieron Leppard, Director of Experience Design at SoDA member company SapientNitro, will reveal some of the biggest challenges facing rapidly digitizing brands and look at some organizations that are already embracing and thriving on this shift.
About Kieron Leppard: Kieron started out in 2004. At heart he is an experience designer and a lover of all things digital. After having worked at American Express, Foviance/Seren, FortuneCookie/POSSIBLE and Conchango, he joined SapientNitro in 2010. As Experience Design Director he co-leads the Experience Design domain whose purpose is to help brands break boundaries at the intersection of story and technology.

In the last 12 months he has worked for SapientNitro in New York and London for clients like Ferrari, Saks Fifth Avenue, British Airways & RBS and picked up numerous awards along the way.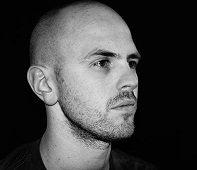 *Please note this is an online event.