Description
SoDA Online Roundtable: A Google Guy on SEO in 2016
SEO has changed. So what's in store in 2016? It's less technical and much closer related to marketing - Content Marketing, in particular. The websites that win create compelling content with their audience in mind. It's important to consider which elements of your SEO campaign will be relevant throughout the new year and which ones should fall by the wayside.
Join Michael Peggs, formerly of Google, as he explores the following:
The three pillars of SEO in 2016: keywords, content, and link building

The evolution of SEO and the critical role content plays in search engine rankings
About Michael:
Michael Peggs is the founder of Marccx Media, a digital marketing agency specializing in search engine optimization and content marketing. Before Marccx, Peggs worked at Google in business development, forming digital media and advertising partnerships. He is also a blogger and podcaster, hosting the iTunes Top 10 New & Noteworthy podcast You University - The Personal Branding Podcast. You can learn more about building your business brand at http://marccx.com/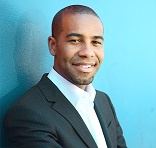 * Please note - this is an online event.