Description
Soda City Startup! is a three-day event designed to ignite innovation, entrepreneurship, and networking in the region. Participants learn how to nurture new business ideas to fruition and how to bring commercially viable solutions to market. Join the community in this competition to build the next group of startups in Soda City!
Who should attend? Students, teachers, business owners, startup founders, anyone with an idea for a new product or service or market to serve, or the desire to experience the entrepreneurial process first hand!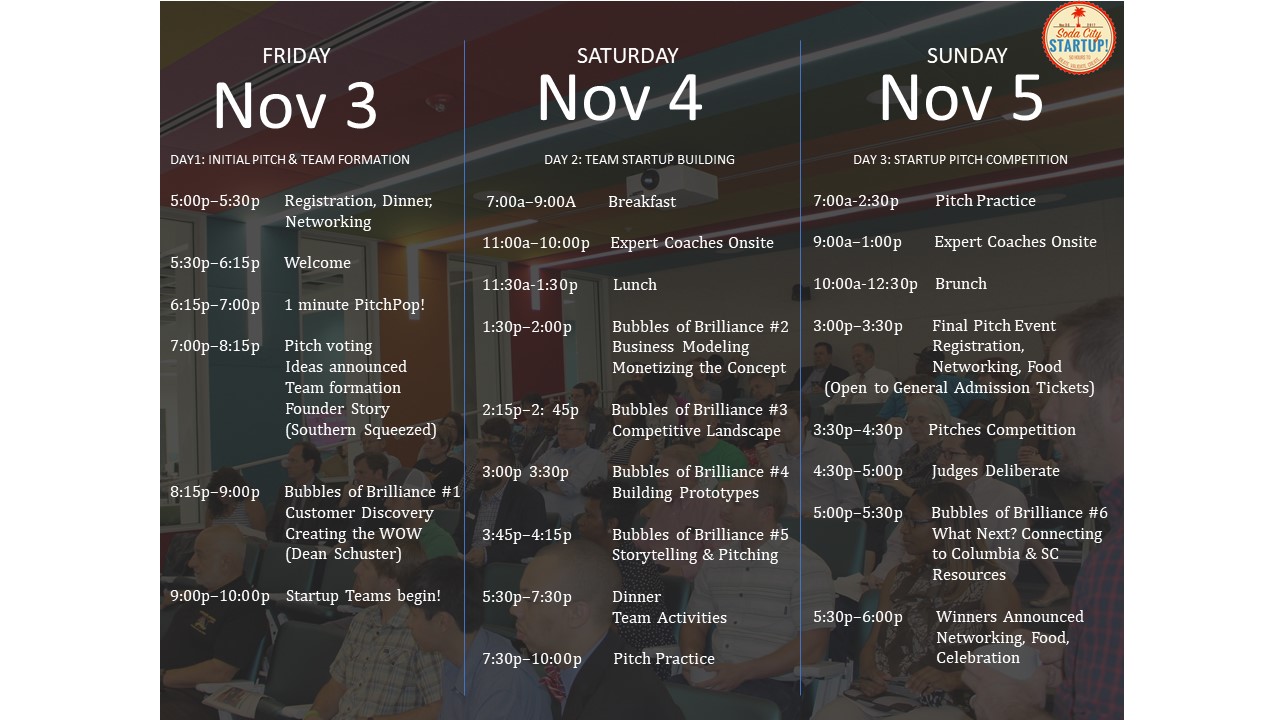 Soda City Startup from Soda City Productions on Vimeo.