#SoCoBoston 3.0 | Hosted by LiteWork Events & Morehouse Boston Alumni
Description
LiteWork Events and the Greater Boston Morehouse College Alumni Association are bringing a piece of the South to Boston!
ADVANCE TICKETS ARE NOW SOLD OUT BUT ADMISSION WILL BE $20 AT THE DOOR ON A "FIRST COME, FIRST SERVED" BASIS.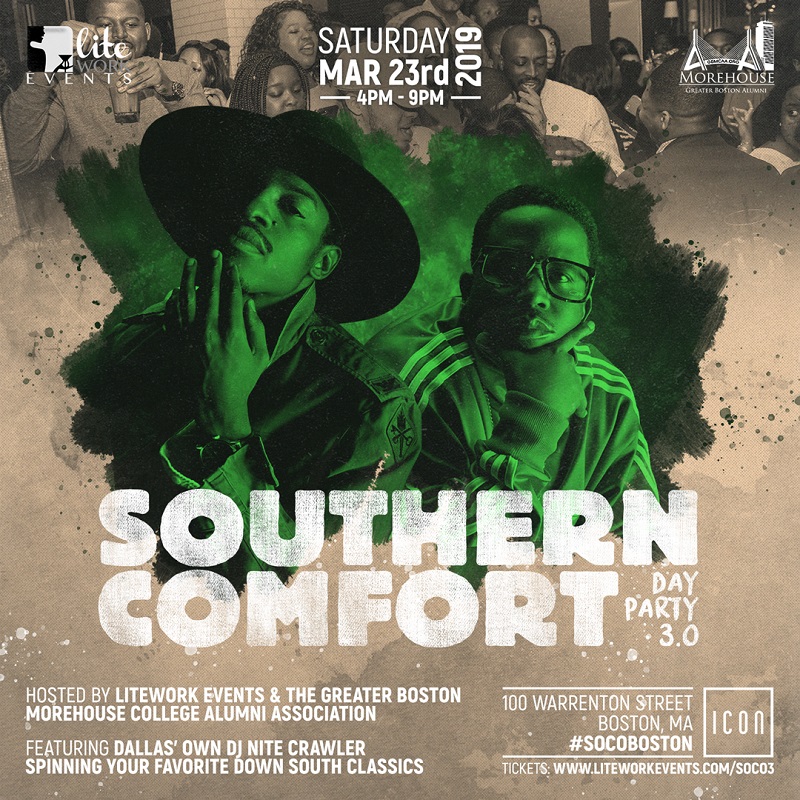 Join us for the third installment of #SoCoBoston - a Southern themed day party featuring all your favorite Down South classics! Whether you're from the South or not, let THE Moreuhouse College Boston Alumni and LiteWork Events help you catch a bit of Southern Comfort to the sounds Dallas' own DJ Nite Crawler coming up from DC!
Get ready Boston! #SoCoBoston