Learn how gratitude can bring healing and bring joy and happiness into your life.
About this event
About This Class
Gratitude can help infuse feelings of loved, happiness and joy in our lives. Come join me for this session to start a gratitude session for yourself. After writing out a few gratitude points, I'll intuitively guide you through an energy meditation to infuse feelings of gratitude within your body; transfer the energy inward and outward. This is a great way to refocus your energy for the day. This is for everyone and all levels of meditative experiences. No experience is okay too! Energy healing will be received distantly and through my words.
What You Will Learn
Learn how gratitude can bring healing and bring joy and happiness into your life.
What You Will Need For This Class
Journal
Your favorite writing pen/pencil
About Your Host Mary Anne Stancel
Mary Ann Stancel is an Intuitive energy healer who supports individuals to connect deep within themselves so they can release energetic blocks or emotions to be free to live as their true selves. Using energy healing modalities of reiki, earth energy, meditation, breathwork, and gentle movements, she helps you to release the hold these blockages have on you.
She believes over time, emotions and energies get built up in our body that create blockages for energy to fully flow in our bodies or chakras. Sometimes we don't even know this has been happening. When this happens stress, anxiety, body ailments, feelings of "things not working out" or "negative talk" or insomnia, for example, can be over exacerbated and your mind, body, soul starts to slow down.
Through the release process, the love of universe is able to flow at an exponential rate, and is providing healing to your entire being. This in turn strengthens your connection to your inner power and self, further aligning you to your purpose and truth.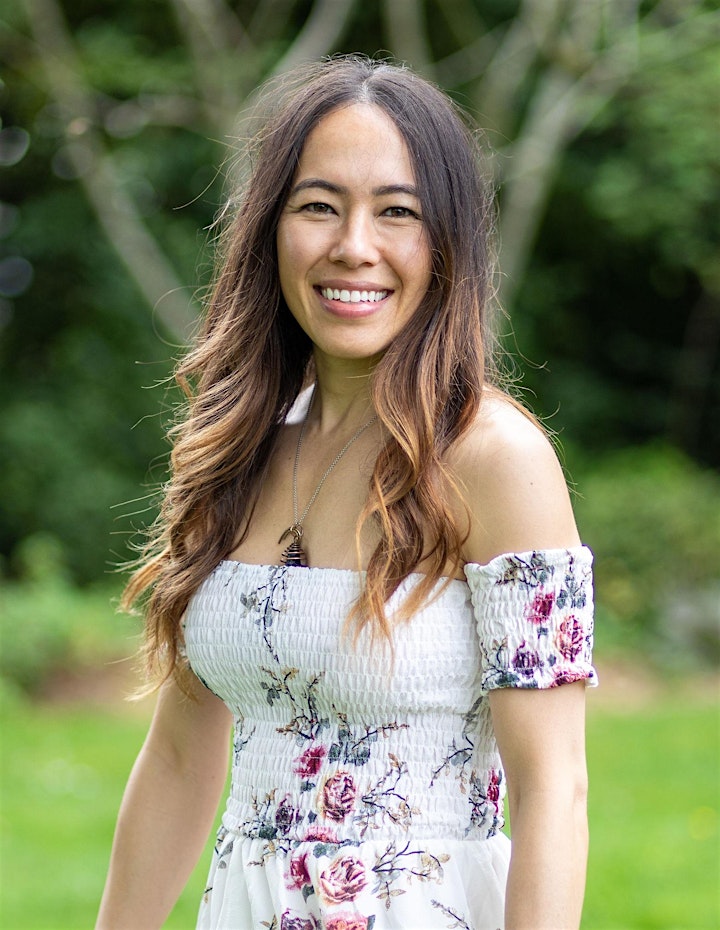 Organizer of SocietyX: Gratitude Journal & Mindfulness Workshop
For the curious individual who craves connection through creativity, SocietyX offers an easy-to-navigate marketplace of virtual and in-person interactive experiences taught by experts in their field. SocietyX classes are experienced in real time with fellow inquisitive learners. Participants engage, create, and share actionable activities every single class