Description
After voting by unbiased judges, winners in each category will be announced by the amazing Sheila Simmons, at the Society Paws Awards gala. Nominees will walk the red carpet, attend gala, mingle with friends and wait to see who the winner is.
​Founded in 2017, Society Paws exists to help provide for the welfare and well-being of the rescues of Yorkie 911 Rescue.
Nominations are closed.
Scene Stealer: $10
General Admission: $60
Vendors and Raffle items welcome. Contact pupsrunway@gmail.com
A portion of the proceeds goes directly to Yorkie 911 Rescue, who will be on site.
* * * * * * * * * * * * * * * * * * * * * * * * * * *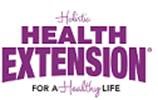 http://www.sungodmedicinals.com/