Description
Join The Society of Women Entrepreneurs for an Evening of Connection and Collaboration, as we come together in Sisterhood to learn from one another, share resources, and hear from our special guest speaker, Melinda Garvey -- the Founder of Austin Woman Magazine.
Our theme for this month is SHARING YOUR STORY...
You will have the opportunity to share your story with our guests, and discover how sharing your story in your business can maximize profits and make your business even more successful!
Get your tickets now before they sell out.
*Get a free ticket when you join our Official Sisterhood today:
Go to: www.societyofwe.com/join
MEET YOUR SPEAKERS: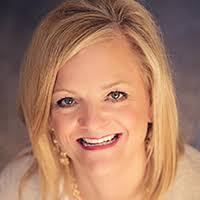 If you ask Melinda Garvey what my big dream is, you will probably hear me say " I want to brainwash women!" Now, don't be alarmed, I just see this as the fastest way to ensure that ALL women know their worth, have a tribe of other women supporting them and can see their own path to success through access to the Manolos of women just like them who have come before.
It's really all about creating a mindset of abundance, rather than scarcity. There are millions of non-celeb, non-corporate titan women who are successful. We just simply don't ever hear their stories, so we believe that the landscape is barren. On The Dot is on a mission to change that by giving access to successful women and their stories every day.
It all started in a little Texas town called Austin, when in 2002, after a few too many glasses of wine, I decided to use my media background to empower, engage and inspire the women of Austin with the launch of Austin Woman magazine. Now in it's 16th year and hailed as the go-to resource for women looking to move ahead and build a legacy, Austin Woman is going strong.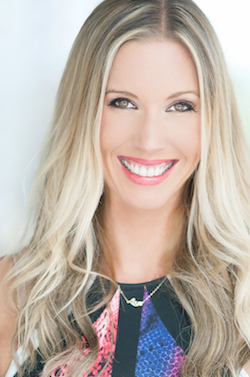 Ellen Smoak has shared the stage with Marci Shimoff who was featured in the hit movie the Secret. Ellen's work has been featured on ABC, NBC, Yahoo, and FOX, and her message has reached over 10 million women around the world. In fact, Marci Shimoff calls Ellen a "true change agent."
Ellen's #1 bestselling book, Breakups Are A Bitch, But Getting Over It Doesn't Have To Be! was called, "a brilliant path to rebuild your life," by Dr. John Gray, the author of Men Are From Mars, Women Are From Venus.
Top Thought Leaders consult Ellen to help them land their books on the New York Times bestseller list, include Katherine Woodward Thomas, the author of Conscious Uncoupling.
Ellen is the Founder & CEO of The Society of Women Entrepreneurs — Austin's largest community of female businesses owners. The Society of WE helps female business owners take their money, marketing and mindset to the next level through live events, workshops, mentorship, shared resources, and on-going support.
*Get a free ticket when you join our Official Sisterhood today:
Go to: www.societyofwe.com/join