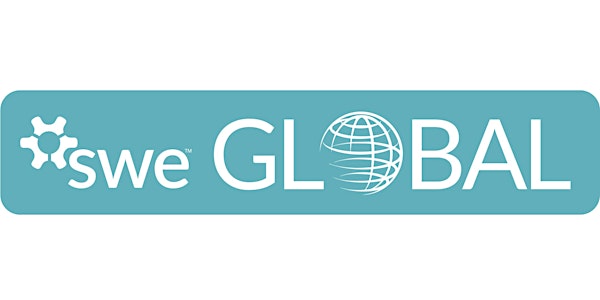 Society of Women Engineers & FemProNet - Corporate Workshop in Hannover, Ge...
Location
Continental Tires
Continental Reifen
Gmbh Jädekamp 30
30419 Hannover
Germany
Description
The network FemProNet Hannover was founded in 2013 by Bosch, Continental and EON. The aim of the regular meetings is an intensive exchange on the development of internal (women) networks in the Hanover region as well as on other topics such as 'Development of women in companies' and 'Personality development'.
The Society of Women Engineers (SWE) is network of more than 40,000 women working or studying in the various disciplines in the field of engineering and technology. Founded in 1950, SWE has supported women to aspire, advance, and achieve in their careers as engineers and technologists.
Both networks will meet on 6th February 2019 and would like to invite you to join us for a workshop and discussion on Reviewing Your Leadership Lifeline with guest speaker Allyson Stewart-Allen, in Hanover, Germany. The event will be hosted by Continental Tires, Continental Reifen Gmbh Jädekamp 30, 30419 Hannover, Germany on Wednesday, February 6, 2019 from 17:00 – 20:00.
Overview of the workshop:
Reviewing Your Leadership Lifeline
Learning guidelines:
• What is a "leadership brand"?
• Leadership and Organization Brands
• Your Reputation and Drivers of Trust
• Influencing Styles and Leadership Brand
About the speaker:
Allyson Stewart-Allen is an award-winning international business consultant, whose expertise in brand internationalization is sought by leading businesses globally through her consultancy, publications, appearances, mentoring and corporate education.
A Californian based in Europe for over 25 years, Allyson applies her extensive advisory experience, MBA education with Dr. Peter Drucker and languages (French, German) to the company she founded, International Marketing Partners. Allyson has advised more than 200 businesses in 26 countries including Aegis, BAE Systems, Burberry, Cadbury, Coach, HSBC, Lufthansa, NBC Universal, SAB Miller and Shell. She is an experienced and frequent commentator lending her insights to broadcast, print and digital media across the globe. Besides her 4-year slot for Sky News as The Muse of Marketing, she has appeared on several television shows including twice for The Apprentice (BBC) and The Business Class (CNBC). Other outlets applying her insights include Bloomberg, BBC News, CNN, Financial Times, USA Today, Wall Street Journal.
Workshop Agenda:
16:30 Attendee Arrival
17:00 Ice Breaker
17:30 Kick-off presentations Continental AG, SWE and FemProNet
18:00 Impulse Lecture: Reviewing your Leadership Lifeline by Allyson Stewart-Allen
19:30 News from Company Networks (Poster Session)
Diversity Network Stoecken (Continental)
Women Resource Network (JCI)
Womenergy (EON/PreussenElektra)
women@bosch (Bosch)
Sennheiser Woman's Network
Diversity & Inclustion Group Celle (Baker Hughes a GE company)
20:00 Closing Remarks & Group picture
Please join us after the workshop for dinner for the first FemProNet Meeting of 2019!
Location of Dinner:
Finca & Bar Celona Hannover
Marienwerder
Garbsener Landstraße 25
30419 Hannover Marienwerder
We ask that you take a look at the menu and choose the meal you wish to have. Please follow the link below for menu options.
https://celona.de/fileadmin/user_upload/pdfs/Speisenkarten/2018/FBC_H_Speisekarte_04-18.pdf
When you are registering for the event, please write down the meal you would like in the comment box provided.

Target Audience:
SWE specifically encourages those in positions of manager and above who work in human resources, recruiting, diversity and inclusion, education and training departments as well as engineers that are in a hiring role or a department lead to participate at this event.
A Special Thank You to Our Host:

The working language of the Society of Women Engineers is English. This presentation will take place in English.
Seating is limited and on a first come first serve basis.
We ask that you please complete your event registration by 1 February 2019
Location: Continental Tires, Continental Reifes, Gmbh Jädekamp 30, 30419 Hannover, Germany
Contact dee.mannella@swe.org with any questions
For more information on the Society of Women Engineers, please visit www.swe.org