Location
University of New Mexico Continuing Education Conference Center
1634 University Boulevard Northeast
Albuquerque, NM 87102
Gathering of journalism pros, students, educators from SPJ Region 9 - New Mexico, Colorado, Utah, Wyoming and West Texas. Open to the public
About this event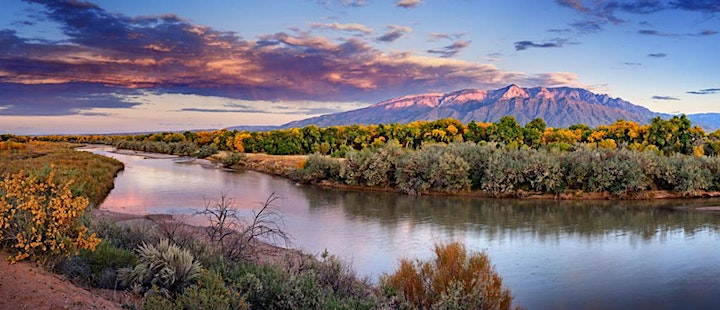 REMAKING JOURNALISM IN THE WEST
Make plans now to join us at the SPJ Region 9 Conference, April 5 – 6, 2019 at the Continuing Education Conference Center on the scenic campus of the University of New Mexico.
This conference is presented by the SPJ Rio Grande Chapter with help from the SPJ@UNM chapter.
Highlights include:
FREE FRIDAY! All five training workshops on Friday, April 5, are free to attend thanks to the generous support of our friends and sponsors! Please register for FREE FRIDAY sessions individually and separately from the Saturday slate.
FACEBOOK FOR JOURNALISTS - a training collaboration from Facebook and SPJ designed for working journalists.
GETTING IT DOWN, GETTING IT RIGHT - hands on workshop on better note taking, quoting, research, vetting for accuracy, protecting sources.
DATA ANALYSIS AND VISUALIZATION - a special training for all experience levels provided by Data Journalist John Roby. Using R to analyze, visualize and share real-world data.
GOOGLE MAPPING SKILLS - after an overview of Google tools for journalists, instructor Dan Petty will focus using My Maps and Google Earth Pro for adding maps to your journalism.
THINK LIKE A BUSINESS - journalism today means taking your career into your own hands. This workshop covers nuts and bolts of establishing yourself as a business.
COVERING THE CLIMATE CRISIS IN THE WEST - a plenary presentation by Tom Yulsman, from the Center for Environmental Journalism, that challenges all local reporters to champion timely, evidence-based reporting on this critical problem.
THE BORDER: REALITY VS HYSTERIA - a plenary session to learn firsthand from journalists who live and breath immigration and customs issues in the culturally complex border region.
KEYNOTE SPEAKER SATURDAY: JENNI MONET - award-winning journalist who writes about Indigenous rights and injustice for such publications as The LA Times, The Guardian and the Center for Investigative Reporting. Monet is a tribal citizen of the Pueblo of Laguna and divides her time between New York and the Indigenous world.
NEWLY ADDED! AN UNCONFERENCE SESSION -- featuring roundtable discussions led by student journalists where each table focuses on a different topic, but all are about improving our coverage of opaque institutions.
MARK OF EXCELLENCE AWARDS - will be distributed to outstanding student journalists at our Saturday luncheon (featuring a special keynote speaker)!
LOTS MORE! The following panels, presentations and workshops are now under construction:
Overcoming Journalism's Urban / Rural Divide - Opportunity for Collaboration
Open Government / Open Data - Access and Action Needed
Whose Voices Are You Hearing? A New Mexico Recipe for Covering Diverse Communities
Improving Your Reporting Through Better Storytelling
#MeToo on the Job - Appropriate Responses in our Newsrooms & Communities
Public Lands in the Crosshairs
EVEN MORE! You'll have a chance to bid on dozen of valuable items in our SILENT AUCTION.
We're planning a special CANTEEN BREWPUB HAPPY HOUR event for Friday night. Special Guest: ABE STREEP, western writer and winner of the 2019 American Mosaic Journalism Prize.
GOOD NEWS! Our prices remain low, low, low. Same as they were in 2016! SPJ member registration is $50. Students $25. The general public is welcome at $65.
TICKETING GUIDANCE. Click the register button and be prepared to pick your FREE FRIDAY sessions first (pick up to three, see agenda below). Then pick your registration category for Saturday's fee-based registration. You can also choose to provide student scholarships!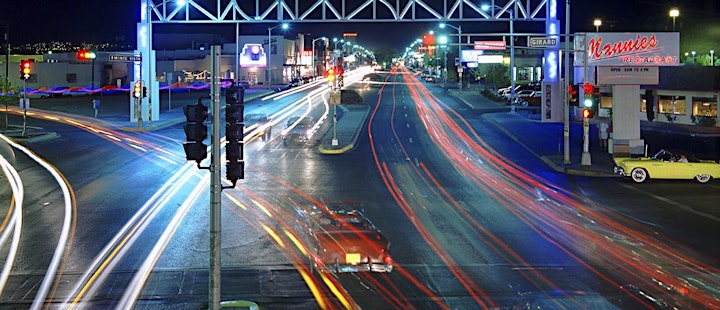 THE HOTEL nearest the conference center is Home2 Suites by Hilton -- Albuquerque/Downtown-University and they provide a discount for attendees at the UNM Conference Center. (Use Corporate Account #0560056353 for the discount.)
Note: There is no official conference hotel. There are many hotels within a 1-2 mile radius of the conference center.
We encourage you to book your room soon!
THANKS TO OUR PARTNERS AND SPONSORS!
So far our generous supporters include:
Thornburg Foundation
Heising-Simons Foundation
The Max and Anna Levinson Foundation
McCune Charitable Foundation
Searchlight New Mexico
Albuquerque Journal
New Mexico In Depth
Albuquerque Business First
KRQE TV
Media Placitas
New Mexico Press Association
Lucas Peerman, Las Cruces Sun-News/USA Today Network
Koahnic Broadcasting Corporation
SFI Communications
NM Foundation for Open Government
Institute for Analytic Journalism
New Mexico News Port
Center for Environmental Journalism
The Utah and Colorado Chapters of SPJ
SPJ National Headquarters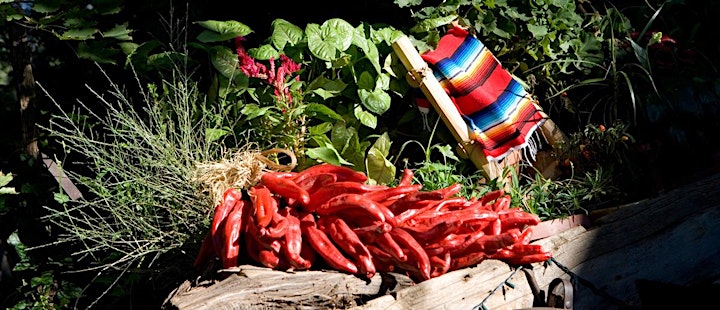 CONFERENCE PROGRAM
REMAKING JOURNALISM IN THE WEST
The Society of Professional Journalists' Region 9 Conference
April 5–6, 2019
Room B and C, North Building
Continuing Education Conference Center
University of New Mexico, Albuquerque, NM
Presented by
SPJ Rio Grande (NM Pro Chapter) & UNM Student Chapter
Friday, April 5
10:00-11:30 SPJ Rio Grande Board Meeting (tentative)
12:00-4:00 Conference Registration Desk is Open
12:15-12:30 "Free Friday" Welcoming Remarks
12:30-1:50 Opening Workshop
Workshop 1: Facebook for Journalists: Tools including Live, Groups, Video, Insights and Safety features.
In 2018, Facebook and SPJ partnered to teach Facebook Tools for Journalists at conferences and newsrooms around the country. Facebook and SPJ are committed to creating opportunities for journalists everywhere to learn about ways Facebook tools can help create and share incredible works of journalism, as well as engaging the public in the stories about their communities. Visit: https://www.spj.org/facebook.asp
Note: All participants are asked to fill out this pre-survey.
Lynn Walsh, Emmy award-winning freelance journalist who has worked in investigative, data and TV journalism at the national level as well as locally in California, Ohio, Texas and Florida. Based in San Diego, she is a past national president of SPJ and Project Manager at the Trusting News project.
1:50-2:05 Refreshment Break
2:05-3:25 Simultaneous Workshops
Workshop 2: Getting it Down & Getting it Right: How to take better notes, conduct better research and fact-check your own work
Whether you're reporting from the office or the field, gathering good information is crucial for any story. In this hands-on workshop, veteran journalists will teach you strategies for taking notes that capture key quotes and vivid color, conducting thorough research, and vetting the accuracy of what you've learned.
Sarah Scoles, freelance science journalist (Wired, Pacific Standard, TheAtlantic.com), Denver, CO
Julia Dendinger, Assistant Editor, Valencia County News-Bulletin, Belen, NM
Judy Fahys, Reporter, KUER/Mountain West News Bureau (formerly of the Salt Lake Tribune), Salt Lake City, UT
April Reese, freelance science and environment journalist (Scientific American, Science magazine, Nature), Santa Fe, NM
Workshop 3: Data Analysis & Visualization: Learning what's really happening in your data, visualizing it and sharing it with others
Data lies beneath more and more of the work we do as journalists – and not just for the big investigations. Your best data work is done not with Excel, but with a dedicated programming language like R. This workshop will help you up your reporting game by learning a programming approach to analyzing and visualizing a real-world dataset, and generating story ideas from your exploration.
Note: Appropriate for any experience level, but you must be comfortable with basic computer operation. Also, you must provide a laptop (Windows, Mac or Linux). Attendees will be given links to download free software and data, which must be done before the workshop begins.
John R. Roby, data journalist, has done data analysis, data visualization and data-driven reporting for publications based in New Mexico, New York and California. Based in Santa Fe, NM.
3:25-340 Refreshment Break
3:40-5:00 Simultaneous Workshops
Workshop 4: Google Mapping Skills: Overview, My Maps, Google EarthPro
Most people think they know how to use Google's suite of tools effectively and efficiently, but chances are there are hidden tricks, secrets and shortcuts you've never been told. Join us to learn about advanced search tactics, finding trending stories, building maps in Google Maps and constructing flyovers with Google Earth Pro. Be sure to bring a laptop and set up a free Google account before arriving.
Dan Petty, digital director of audience development at MediaNews Group, the parent company of publications including The Denver Post, Orange County Register, San Jose Mercury News and Boston Herald. He oversees efforts to build loyal and engaged audiences on the company's digital platforms as well as off-site efforts, including mobile apps and social media. He has trained hundreds of journalists in digital best practices, including Google tools and social media.
Workshop 5: Think Like a Business: Survival Skills for Journalists
Week after bloody week, journalists are losing staff jobs and facing financial collapse. Others have worked years, against odds, to make independent journalism pay the bills. No matter who you are or where you worked before, today's realities mean we all need to think like a business, not an employee.
This workshop will cover the nuts and bolts of turning a job into a self-owned business and brand. Some of the questions we'll explore:
-Where do I find project grants? How do I win them?
-Should I form an LLC?
-How can I work smart and save on taxes?
-What's a fellowship and what could it do for me?
-What's my side gig?
April Reese, freelance science and environment journalist (Scientific American, Science magazine, Nature), Santa Fe, NM
Sarah Scoles, freelance science journalist (Wired, Pacific Standard, TheAtlantic.com), Denver, CO
Mónica Ortiz Uribe, radio journalist living and working in El Paso, TX
Moderator: Tracy Staedter, freelance writer, has contributed to Smithsonian Air & Space, Scientific American, Inside Science, Mercury Magazine, Live Science, IEEE Spectrum, HowStuffWorks, Fast Company, Slate, MIT Technology Review, and Space.com. She was the managing editor for MIT Technology Review and Scientific American Explorations.
5:00-5:15 Wrap Up
6:00 Happy Hour - featuring Abe Streep, winner, American Mosaic Journalism Prize.
Location:
Canteen Brewhouse
2381 Aztec NE
Albuquerque, NM 87107
**********************************************
Saturday, April 6
8:00-3:00 Conference Registration Desk is Open
8:00-8;45 Check In / Breakfast
8:45-9:00 Opening Remarks from SPJ Local, Regional and National
Welcome to Albuquerque, New Mexico! Your host is the SPJ Rio Grande Chapter led by President Karen Coates. Additional greetings from National SPJ Secretary Matt Hall and SPJ Region 9 Director Ed Otte
9:00-9:45 Presentation: Covering the Climate Crisis in the West
Speaker: Tom Yulsman, Center for Environmental Journalism, Boulder, CO
Climate change is one of the biggest issues of our time, affecting every corner of the West. But how can we make such an enormous topic sensible for our readers? How can we turn science and data into great storytelling? What tools can we use to root our reporting in evidence-based research—especially in an era of fake news amid a societal backlash against science?
Tom Yulsman is director of the Center for Environmental Journalism at the University of Colorado and a Professor of Journalism within the College of Media, Communication and Information. He writes ImaGeo, a visual blog for Discover magazine that focuses on the intersection of imagery, imagination and planet Earth. His book, Origins: The Quest for our Cosmic Roots, was published in 2003. He is a past editor-in-chief of Earth magazine, and his work has appeared widely in publications such as The New York Times, Washington Post, Scientific American, Audubon, Climate Central and Astronomy.
9:45-10:00 Refreshment Break / Silent Auction Opens (closes at 4:00 pm)
10:00-11:00 Simultaneous Sessions
Improving Your Reporting Through Better Storytelling
You've done your research, gathered the facts and even gotten some killer quotes. Now, on deadline, it's time to write—to take that great stuff in your notebook and weave it into a story that will (hopefully) inform and enthrall your audience. But what's the best way to tell that story? How do you turn dry facts and figures into a compelling story that will best serve your audience? Veteran storytellers share their experience and techniques, discuss tailoring storytelling to fit a specific audience and answer your storytelling questions.
Panelists: Elizabeth Hernandez, Denver Post; Abe Streep, freelance journalist;
Moderator: Ryan Lowery
Whose Voices Are You Hearing? An NM Recipe for Covering Diverse Communities
Bring your best pitches involving stories about people of color and other underrepresented groups. We'll brainstorm the best way to make them reality, get past the editor who always says no, and avoid pitfalls like "poverty porn." We know that diverse journalism is good journalism, but it's not always a regular practice. Following through and elevating diverse voices is hard work and often involves overcoming barriers. And when newsrooms tackle diverse stories knowing how to avoid stereotypes is key.
Panelists: Mary Hudetz, AP; Sylvia Ulloa, NM In Depth;
Moderator: Monica Braine, Koahnic Broadcasting, Albuquerque
11:00-11:15 Refreshment Break
11:15-12:00 Simultaneous Sessions
Overcoming Journalism's Urban / Rural Divide
Journalists in rural communities are often left out of the national conversation about the future of journalism. How can we bring more journalists together to support and learn from each other in the West? Are there opportunities for collaboration between journalists in urban and rural communities?
Panelists: Kara Mason, politics reporter, Aurora Sentinel, CO; Abe Streep, contributing editor, Outside Magazine, NM
Moderator: Jessica Onsurez, managing editor, Current Argus, Carlsbad, NM
Open Government / Open Data - Access and Action Needed
Reporters spend time and resources developing investigatory and data analysis chops, but are often stymied by a frustrating experience: not being able to access crucial government information, including what ought to be easily transferred datasets in machine readable format. This panel will discuss the importance of open data and best practices gleaned from other states so journalists can more effectively make their case for data to gatekeepers at public agencies.
Panelists: Melanie Majors, Executive Director, New Mexico Foundation for Open Government; Peter St. Cyr, Executive Director, Open Access New Mexico; John Roby, Data Journalist, Hoodline.com.
Moderator: Marjorie Childress, Deputy Director, New Mexico In Depth.
12:00-1:15 Lunch + Keynote Speaker + Mark of Excellence Awards
Keynote Speaker: Jenni Monet, freelance journalist
Jenni Monet is an award-winning journalist who writes about Indigenous rights and injustice for such publications as The LA Times, The Guardian, and Center for Investigative Reporting. Jenni received top honors for her coverage of the Dakota Access Pipeline battle in which she chronicled the movement for six months, resulting in her arrest and ultimately her acquittal. Jenni is a tribal citizen of the Pueblo of Laguna and divides her time between New York and the Indigenous world.
Moderator: Bill Diven, news editor, Sandoval Signpost, owner Media Placitas, NM
Mark of Excellence Award Presentation
Presenter: Michael Marcotte, Professor of Practice in Journalism, UNM
1:30-2:30 Unconference Roundtables Presented by SPJ@UNM
Covering Opaque Institutions: Strategies and Skills
All conferees are invited to choose a table where a student journalist will moderate a discussion focused on institutions deserving deeper coverage. Some table topics will be pre-planned (suggestions include the cannabis industry, campus athletics, prisons and jails); others will be determined at the time.
2:30-2:45 Refreshment Break
2:45-3:30 Simultaneous Sessions
#MeToo on the Job: Appropriate Responses in our Newsrooms & Communities
We know the national news. But how does the #MeToo movement affect our own newsrooms and local communities? How many among us have faced harassment on the job, in the field (or even in the office)? And what are regional journalism outlets doing about it?
This is not just about women. It's about everyone. This is an interactive session, and we would like participants to come with questions. Men, we especially want to hear from you! We need your help in fostering a discussion about how to be allies, good co-workers and managers.
We will reveal the results of a sexual harassment survey sent to regional SPJ chapters/members and media outlets, modeled on the groundbreaking International Women's Media Foundation international survey of harassment and attacks against female journalists. We will also hear from an attorney about appropriate responses from media organizations. Does your newsroom have a sexual harassment policy? Do you recognize sexist speech or behavior while on the job? How can journalists prevent sexual harassment in the workplace and in the field?
Panelists: Pamelya Herndon, former executive director of the Southwest Women's Law Center and a WK Kellogg fellow; Melissa Cassutt, deputy editor, Jackson Hole News & Guide, leader of an innovative #MeToo project with dramatic effects throughout the community; Jill Geisler, Bill Plante Chair in Leadership and Media Integrity at Loyola University Chicago and an internationally recognized expert in leadership and management.
Moderator: Megan Kamerick, Host at KUNM, correspondent for NM PBS
Public Lands in the Crosshairs
The history of the West is rife with conflicts over land and water continuing into present times when combatants, still occasionally armed, are more likely to wield lawsuits, surveys, studies, lobbyists, protest signs and slick promotions. Caught in the middle are the managers of public lands trying to balance competing interests and journalists faced with diverse and diverging communities. What can a journalist do to move beyond hype and stereotypes to tell a human story without getting lost in the weeds of governmental process?
Panelists: Rebecca Huntington, print and broadcast environmental reporter and current managing editor of the Jackson Hole News & Guide in Jackson, Wyo., a center of recreation and ranching; Chris Stagg, vice president of Taos Ski Valley, where his business relies U.S. Forest Service leases and recently drew national media coverage of a fatal avalanche; and Geoff McGhee, a veteran multimedia journalist of national and international experience and since 2010 at the nexus of storytelling and research at Stanford University's Bill Lane Center for the American West.
Moderator: Harold Morgan, columnist, New Mexico News Service. Harold's column every other week goes to seven New Mexico community newspapers. He has covered the New Mexico economy and policy matters since 1979.
3:30-3:45 Refreshment Break (Last Call for Silent Auction! Bids close at 4:00)
3:45-4:45 Closing Plenary Session
The Border - Reality vs Hysteria
At the U.S.-Mexico border, journalists walk the hard terrain to talk with residents, travelers, law enforcement officers and political leaders. Their stories discern fact from myth and show the consequences of policy and complex points of law. Journalists distinguished for their reporting on the border will share their experiences and take questions.
Panelists: Diana Alba Soular, Las Cruces Sun News reporter, contributor to Pulitzer-winning USA Today project, "The Wall"; Nick Oza, Arizona Republic photojournalist embedded in 2018 migrant caravan; Monica Ortiz Uribe, independent radio journalist living and working in El Paso; Angela Kocherga, Albuquerque Journal Reporter covering the New Mexico-Mexico border region.
Moderator: Algernon D'Ammassa, Las Cruces Sun News
4:45-5:00 Wrap Up / Silent Auction Winners Announced