Society of Physician Entrepreneurs CO Chapter: unLearning – the key to more...
Description
Doug Krug has a 30-year track record of successes, including the recent Medicare team awarded as Employees of the Year for the entire federal government for their achievements in reducing patient harm to seniors across more than 5,000 hospitals nationwide.

With no authority to enforce or mandate, here's what they achieved in only five years:

Three million fewer patient harms
125,000 lives saved
Just under $28 Billion in cost savings
Doug will share the basic and key factor in this breakthrough accomplishment.

Scaling a venture requires people who can lead high performance teams. After attending this session, attendees should:

Learn how to improve their leadership skills
Change their leadership mindset
Learn how to lead innovators, not manage innovation


Agenda
7:00a - 7:45a Registration & Networking
7:45a - 8:00a Introductions
8:00a - 8:50a Guest Speaker
8:50a - 9:00a Questions
SPEAKER BIOS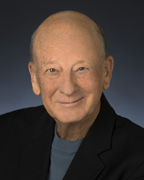 Doug Krug is a thought leader in creating and sustaining high-performance organizations. He's written three books on the power of transformation-in-thinking. His latest book is The Missing Piece in Leadership: How to create the future you want. He serves on the Board of Advisors for the Denver University's Knoebel Institute for Health Aging, Denver's Commission on Aging and a member of Catalyst – dedicated to transforming all of health and care for the nation. In addition, for 15 years Doug taught at Johns Hopkins University's MBA Program. A team Doug supported at Medicare was recently awarded as Federal Employees of the Year for their work in reducing patient hard to seniors in hospitals across the nation.He has also served in Executive Development programs at CDC, FBI Academy, NASA, VA, IRS and Secret Service Academy. In addition, Doug's breakthrough approach has been introduced to the top executive teams at Coast Guard, HHS, GE, GM, NASDAQ, EPA, Lockheed-Martin and three Governor's Cabinets.
Join SoPE or renew your annual membership at www.sopenet.org ($80/yr) and use your email address as the promotional code to attend for free. We have monthly chapter meetings except in July and August.
---
EVENT SPONSOR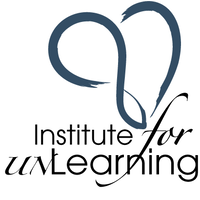 CHAPTER SPONSORS