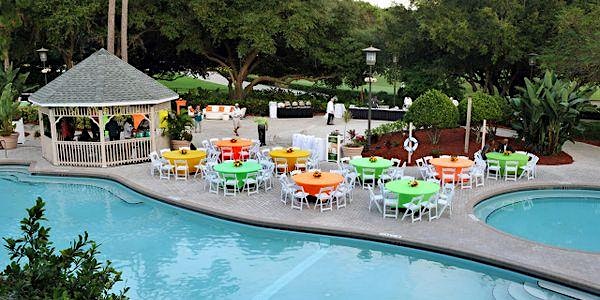 Society for Higher Education Human Resources Executives Annual Summit -2022
Annual Summit and business meeting of invited higher education Chief Human Resource Offers and partners.
When and where
Location
Innisbrook 36750 U.S. Highway 19 North Palm Harbor, FL 34684
Refund Policy
Contact the organizer to request a refund.
Eventbrite's fee is nonrefundable.
About this event
Schedule and program are being finalized and subject to change.
WEDNESDAY, JUNE 8, 2022
4:00 PM Changing Role of the CHRO
Facilitated DiscussionAllison Vaillancourt, Segal
Bryan Garey, VP and CHRO, Va Tech
5:00 PM - Opening Reception
5:30 PM - Opening Session and Dinner
Thank you to our Platinum Partner, Segal !!
CHRO challenges, through and beyond the pandemic
Roundtable discussion from the members on the challenges they are facing.
Yohna Chambers, VP and CHRO, Texas Christian University
THURSDAY, JUNE 9, 2022
7:30 AM -Breakfast
8:30 AM – 9:45 AM
#1 Artificial Intelligence and HR, What you need to know!
Jennifer Betts, Managing Shareholder, Ogletree Deakins
9:45 - 10:00 AM - Break
10:00 AM-10:45 AM
#2 Building HR bench strength and succession planning for your team
Stewart Mixon, COO, Medical University of South Carolina
10:45 AM-Noon #3 The Organizational Politics Playbook
Allison Vaillancourt, Segal & author of The Organizational Playbook
Noon-1:15 -Lunch and Annual Business Meeting
Thank you to Platinum Sponsor, PageUp !!
1:15 PM-2:30 PM
#4 Life During & After CHRO, Work-Life issues on the job and life beyond the role
Kevin Price, AVP, Human Resources, SUU
2:30 PM-5:00 PM
Afternoon Networking/Catch-up Time
6:30 PM-9:00 PM
Reception, Dinner & Session
Thank you to our Platinum Partner, TIAA !!
2022 Predictions for Higher Ed HR Wendy Davis, VP for Administration, Cochise College
FRIDAY, JUNE 10, 2022
7:30 AM- Breakfast
8:15 AM-9:00 AM#5 Future of Work in Higher Education
Josh Mackey, VP and CHRO, Northern Arizona University
9:00 AM-9:45 AM#6 Eye Health and the Pandemic, Trends
Dr. John Lahr, EyeMed
9:45 AM-10:15 AM
Break
10:15 AM-11:00 AM
#7 Performance Conversations: An Alternative to Appraisals
Chris Lee, CHRO, College of William & Mary and author of Performance Conversations
11:00 AM –11:45 AM
#8 Diversity & Recruitment, Michigan & VA Tech Case Study
Lauren Harris, PageUpBryan Garey, VP and CHRO, Va Tech
Jacob Lathrop, Michigan State
11:45 AM –12:30 PM
#9 Promoting Physical & Mental Health in the Digital Age
Joseph Agostini, MD UnitedHealthcare Retiree Solutions
12:30 PM–1:30 PM
Lunch
Thanks to our Platinum Partner, United Healthcare !!
1:30 PM–2:15 PM
#10 TIAA Presentation
2:30 PM - 3:30
PMBoard Meeting/Conference Evaluation
Members are welcome to attend
3:30 PM– 5:00 PM
Afternoon Networking/Catch-up Time
5:30 PM
Farewell Dinner - For those staying another night, join a group for a visit to one of Tampa Bay's many excellent venues.