About this Event
Each month, we hold a beer-and-food pairing with local culinarians. This time around, we're teaming with our friends from The Good Seed Food Company to celebrate the symbiosis that exists between beer and baked goods. They'll pair five original, exotic cookies with a quintet of our beers:
Mexican Chocolate Cookie with Curry Sugar -paired with- The Jackeroo Southern Hemisphere IPA (6.5%)
Citrus-Herb Cookie with Lime & Rosemary -paired with- The Pugilist Dry Irish Stout (4.5%)
Sweet & Savory Cookie with "Stupid" Spice Rub & Citrus -paired with- The Widow Belgian Dark Strong Ale (9.2%)
Bacon Chunk Cookie with Bourbon-Glazed Bacon -paired with- The Harlot Belgian Blonde Ale (5.6%)
Peanut Butter Cookie with Spicy Cilantro Sugar -paired with- The Butcher Imperial Stout (9.666%)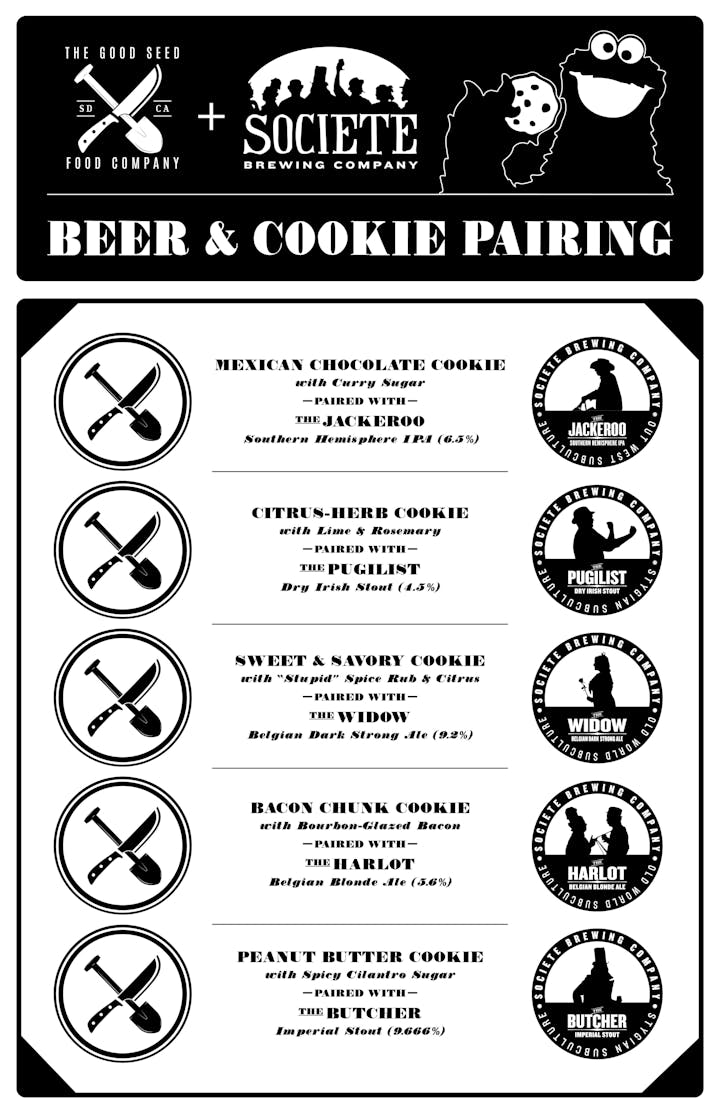 FINE PRINT: You can show up anytime between 1 and 3 p.m. to turn in your ticket for the pairing. Tickets are limited and this event is likely to sell out.