Description
#SocialROCK 2016
AMPLIFY
your knowledge about Social Media and learn how to enhance your business presence and visibility at the inaugural one-day conference for local businesses; #
SocialROCK -
brought to you by
Winnebago
Buy
Local
. Get ready to ROCK your social media!
The exciting conference will feature expert speakers from across the United States and locally on specific Social Media subjects:
Keynote: Maximize Your Social,
Facebook for the Local Business,
Build Your Influence Through Blogging,
Instagram for the Local Business,
A Simple Twitter Strategy for Business Owners Who Don't Have Time for Social Media,
Keynote: Chart-Topping Success: Your B-Side Reinvention
Featured Speakers include: Larry Williams (Reno, Nevada), Neal Schaffer (Orange County, CA), Brent Kelly (Bloomington, IL), Angela Fellars (Rockford, IL), Heather Stephens (Rockford IL). Learn more about this year's speakers below!
With Special MC's: Captain Jack (from 96.7 The Eagle), and Whitney Martin (From Channel 23 WIFR)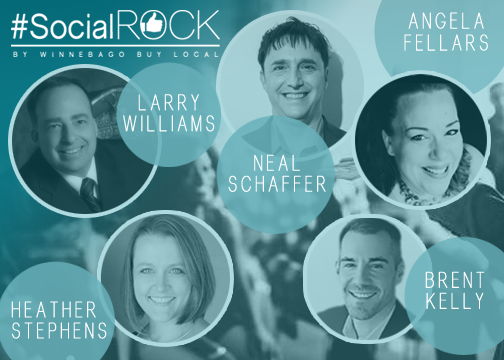 Monday, May 23rd


At Midway Village Museum
8:00 am
Registration
9:00 am - 4:00 pm
Conference
(Includes a 90 min lunch and exhibition)
A FINAL SCHEDULE will be sent to guests the week of the event.
Guest Expectations: The attending audience should have some experience with social media. Audience has already created accounts on one or more platforms. Content will be tailored to the novice-moderate users. Guests have familiarity with posts, friends/followers, likes, comments, etc but are thirsty for more knowlege about tips and tricks, building brand loyalty, basic analytics, building business voice, gaining more loyal followers and amping up their social media.
---
Ticket Price:
WBL Member Ticket | $40.00 + Eventbrite's Fee
(MEMBERS MUST USE DISCOUNT CODE located inside your member e-newsletter)
General Ticket | $55.00 + Eventbrite's Fee
---
Your Ticket Will Include ALL of the Following:
All Day Conference presented by Winnebago Buy Local and talented knowledgeable speakers
Meet & Greet/Exhibition
Sign up to get a complimentary head-shot from Foto Pirates
Lunch & Dessert from Kate's Pie Shop
Free Midway Village Museum Micro-Tour
Coffee from Wired Cafe
Snacks provided by Ole Salty's
A Registration Bag Including Future Free Museum Admission

Winnebago

Buy

Local

Take-aways
Access to the #SocialROCK After-Party at RKFD - Bar + Bistro with drink specials, complimentary appetizers for guests of #SocialROCK and more.
*In the case that you purchase tickets, but are unable to make it, we will not be able to refund your ticket, however you can email contact@winnebagobuylocal.com to discuss transferring your ticket to another person.
---
We owe a huge thank you to our supporting sponsors: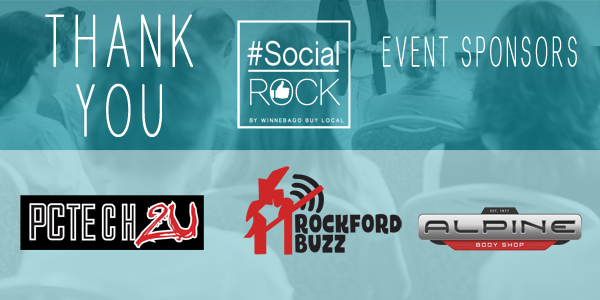 Thank you also to A-Sign Designs, Special Moments Photobooth and Event Decor, Foto Pirates, Wired Cafe, Home Environment Center, and Ole Salty's for their in-kind sponsorships.
---
Our 2016 Speakers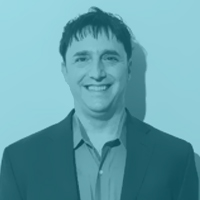 Speaker: Neal Schaffer
Presentation: Morning Keynote: Maximize Your Social
Presentation Description: Intro to social media/Understanding your audience. How does your audience affect which platform(s) you use? Using social to build relationships, loyalty, and trust. Setting Social Media goals that tie into your business.
Biography: Neal Schaffer is a recognized innovative leader in the world of business social media. In addition to being named one of marketing's ten biggest thought leaders by CMO.com, Neal has also been recognized as a Forbes Top 50 Social Media Power Influencer two years in a row as well as a Forbes Top 5 Social Sales Influencer. A global social media keynote speaker who has appeared on 4 continents, Neal is the author of three social media books, including the definitive book on social media strategy Maximize Your Social. He is also the co-founder of the leading social media conference the Social Tools Summit. In addition to speaking and consulting, Neal also teaches social media marketing at Rutgers University.
As Featured in: The Wall Street Journal, Forbes, Bloomberg Businessweek, USA Today, US News & World Report, The Huffington Post, American Express OPEN Forum, Cox Blue, and Yahoo!
FUN fact: Neal speaks fluent Japanese and Mandarin Chinese, played drums in a band in Japan that recorded 2 CDs, and is proud to be Team Manager for his son's Club Soccer team.
---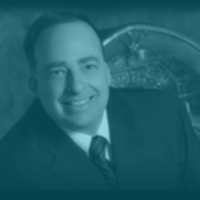 Speaker: Larry Williams
Presentation: Keynote: Chart-Topping Success: Your B-Side Reinvention
Presentation Description: Every small business wants to be successful and stand out from the crowd. But sometimes that gets more and more difficult because of competition and deteriorating economic conditions. The one constant is our incredible ability to be creative and surround ourselves with amazing people. In his talk, Chart-Topping Success: Your B-Side Reinvention, Larry Williams will share an inspirational message supported by actionable content that will focus on customers, colleagues and community. He will explore an amazing methodology that is based on the universal language of music. As a former radio broadcaster, Williams storied career behind the microphone found him focusing intently on the dichotomy between the A-Side and B-Side records that changed music history. Along the way, he discovered an amazing mechanism for self-improvement. The B-Sides message is powerful and original. Attendees will walk away with a proven concept that will use the lessons of music to help discover untapped skills in life and business. The result will find you taking your second efforts out for another spin.
Biography: Larry Williams has written extensively on small business development, including detailed perspectives on consumer perceptions. In 2011, he released his landmark book – Customer Service A to Z. With a Foreword written by entertainment legend Dick Clark, this book has become the standard for customer service techniques for the retail, service and hospitality industries. His latest book – Develop Your B-Sides, unveils an amazing musical methodology that will help you create a blueprint for success in personal and professional development. Larry Williams has owned and operated a small business for more than twenty-five years.
Honors and Recognition: Larry Williams is an accomplished journalist, TED speaker and member of the prestigious National Speakers Association. He is a former radio broadcaster, a 2006 recipient of the American Disc Jockey Association's Michael Butler Humanitarian Award, and proudly served as the personal Master of Ceremonies for entertainment legend, Dick Clark.
FUN fact: You'd never know it by his picture, but Larry Williams was actually a guitar player in an 80's heavy metal hair band that played all of the Hollywood clubs along side such artists as; Quiet Riot, Ratt, Great White and Motley Crue. He is still friends with many of these people and often jokes about his broadcasting career as being the consolation prize for not being able to make it as a rock star.
---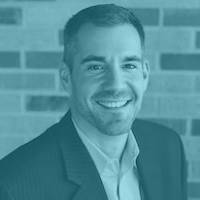 Speaker: Brent M. Kelly
Presentation: Build Your Influence Through Blogging
Presentation Description: Business, organizations, and sales professionals have opportunities like never before to exponentially expand their message and their reach to their target market to build credibility, influence, and create an inbound flow of new, profitable customers.
Most businesses are intimidated by the thought of writing on the internet, but Brent Kelly will share his personal secrets of blogging success! The truth is, most business owners and sales professionals AREN'T professional writers and they don't have to be to be successful! With these actionable tips, you'll find out how easy it is to share your authentic message to masses of interested prospects! Join us for a fast paced presentation that will open your eyes to a way to reach your target audience and how make a positive influence to others than every before!
Biography: Brent Kelly is the co-founder and CEO of BizzGrizz Training. He helps businesses and sales leaders stand up, stand tall, and stand out!
Honors and Recognition: Brent spent 15 years as a commercial insurance agent and was named one top 12 young agents in the country in 2012. He has been featured on national publications such as Property Casualty 360, Business Insurance, Insurance Thought Leader, Independent Agent, and has over 300 posts at his blog, brentmkelly.com
FUN fact: Brent spends much of his time learning life lessons from his wife and four young children ages 12, 9, 6, and 3 and he is also a partner with the John Maxwell Team (professional national speakers/trainers group)
---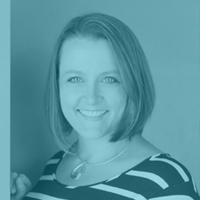 Speaker: Heather C. Stephens
Presentation: A Simple Twitter Strategy for Business Owners Who Don't Have Time for Social Media
Presentation Description:
• Is Twitter right for your business?
• How to optimize your profile so customers can find you
• How to grow your twitter following
• When is the best time to tweet and how frequently to post
• Where to find content your audience will love
• Best tools to manage your twitter account
Biography: Heather Stephens is the owner of Wise Owl Marketing. She is a web designer who has spent 10+ years traipsing through the Internet marketing trenches. She has a degree in fine art and has been practicing WordPress wizardry for 6 years. She has worked for multi-million dollar brands such as FatWallet, small businesses, and creative entrepreneurs. Heather is an experienced blogger and social media leader. She also has some serious expertise in lead generation, content marketing & SEO. She specializes in creating beautiful websites and effective marketing systems that get clients, save time, and make money.
Honors and Recognition: Heather is passionate about helping women entrepreneurs grow their businesses online so they can trade their 9-5 for a life of freedom and purpose! She recently led a group of 60 business owners through a 90-day challenge to help them take their online business presence from "Who's That?" to "Who's Who?" in their niche.
FUN fact: Heather can't cook, but she makes amazing Toffee. The key is cooking it to the point it's just about to smoke - and she can make anything smoke.
---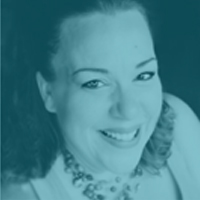 Speaker: Angela Fellars
Presentation: Facebook (Morning Session), Instagram (Afternoon Session)
Presentation Description: The winners on this vast and growing social ecosystem — Instagram, Facebook Audience Network, and Facebook itself — are those who craft effective ads, sculpt efficient targeting criteria and audiences, and understand the nuances of each of the networks.

In these sessions, you'll learn advanced tactics for increasing conversions and sales from Facebook and Instagram. We'll cover what's worked and what hasn't in various ad types, including video, and share tracking and measurement tips to ensure you're getting keen insights on how your Facebook and Instagram campaigns are performing to meet your goals.

Facebook:
Facebook's News Feed is a black box. What makes up this mysterious algorithm? How is organic content ranked? What constitutes an optimized Facebook post? Do I need to pay to reach my audience? How do I build a following? Join us for this eye-opening session featuring Angela Fellars to answer your questions about Facebook Analytics, Business Manager Platforms, Paid Placement, and News Feed Content Management.

Instagram:
Once upon a time, a successful Instagram strategy meant having an account and taking photos. Times have changed, and today, there are dozens of options, formats and channels appealing to widely varied audiences. The migration of video to social and other platforms presents marketers with challenging issues to solve: Are still images as valuable as video content? How do I take advantage of the more than 4 billion video views on the Facebook-Instagram Platform every day?
What's the most effective cross-platform content strategy for my brand? What does Instagram's move from real-time feed to an algorithm-based personalized feed mean for businesses and professionals? Come to this session featuring Angela Fellars to learn best practices for Instagram for business, photos, and videos while maintaining the integrity of your brand.
Biography: Often referred to as "The Queen of Social," by peers and clients, Angela Fellars is considered one of the foremost experts on social-digital marketing and social media strategy. She is the Founder and CEO of Bird in Hand Media Group, a writer, blogger, and speaker. Angela consults with businesses of all sizes nationally and internationally to help accelerate their profits by integrating proven social media marketing strategies. She travels and speaks at major events, sharing the stage with many renowned celebrities and thought leaders.
As Featured in: She regularly appears in media locally and nationally in publications such as The Huffington Post, Buzzfeed, WGN, Listen to Your Mother, and the OWN Network. Angela is a Today Show Contributor and part of the Facebook Publishing Network.

FUN fact: Angela studied at Second City Chicago, lists her occupation as "Adventurer" on legal documents, and loves the Oxford Comma.
Organizer of #SocialROCK by Winnebago Buy Local