Description
#SocialROCK2018
By Winnebago Buy Local
AMPLIFY
your knowledge about Social Media at the 3rd annual one-day conference for local businesses; #
SocialROCK -
brought to you by
Winnebago
Buy
Local
. Get ready to ROCK your social media!
The exciting conference will feature some of the most talented expert speakers from across the United States. FULL Schedule will be announced shortly, but don't delay on reserving your tickets.
Featured Speakers include Andrea Vahl (Denver, Colorado), Alex Shebar (Chicago, Illinois), Jim Bohn (Milwaukee, Wisconsin), Erin Levzow (Milwaukee Wisconsin), Daniel Hill (New Jersey) and Valerie Morris (Denver, Colorado). SEE BELOW FOR OUR A-LIST SPEAKER DETAILS!
With Special MC's: Captain Jack (from 96.7 The Eagle), and Briana Collins (From Channel 23 WIFR)
At Prairie Street Brewhouse

8:00 am
Registration and Networking Opens
9:00 am - 4:00 pm
Conference
(Includes lunch, coffee, and water throughout the day)
A FINAL SCHEDULE will be sent to guests the week of the event.
4:00 pm Networking
5:00 - VIP Afterparty on the Dock of the Rock River
Guest Expectations: The attending audience has already created accounts on various social media platforms. Content will be tailored to the intermediate users. Guests have familiarity with posts, friends/followers, likes, comments, etc but are thirsty for more tips and tricks on targeting and advertising, live video, building brand loyalty, analytics, Instagram/Facebook/Snapchat story-building, authentic business voice, gaining more loyal followers and amping up their social media.
---
Ticket Prices:
EARLY BIRD TICKET for WBL Members Only:
(February 13th - March 15th)
$50.00 + Eventbrite's Fee
GENERAL ADMISSION TICKET:
(March 16 - May 1)
$65.00 + Eventbrite's Fee
LAST CHANCE TICKET:
(May 1 - May 15th - While Seats Last)
$75.00 + Eventbrite's Fee
---
Your Ticket Will Include ALL of the Following:
All Day Conference presented by Winnebago Buy Local and talented big-ticket speakers
Meet & Greet/Exhibition
Complimentary Coffee, & Snacks
Lunch from Prarie Street Brewhouse
Winnebago

Buy

Local

Takeaways
Access to the private #SocialROCK After-Party on the Dock of the Rock River at Prairie Street Brewhouse (weather permitting) or indoors in the barrel room lounge.
*In the case that you purchase tickets, but are unable to make it, we will not be able to refund your ticket, however, you can email contact@winnebagobuylocal.com about transferring your ticket to another person.
*Ticket holders email addresses will be shared only with the speakers of this event so they can further contact you. You will have the opportunity to opt out of their first email.
---
Our Honored 2018 Speakers
---


ANDREA VAHL | @ANDREAVAHL
ANDREAVAHL.COM | DENVER COLORADO
Andrea Vahl is a Social Media Speaker and Consultant who is passionate about helping businesses understand and leverage the power of social media to actually grow their business. Andrea is the co-author of Facebook Marketing All-in-One for Dummies and was the Community Manager for Social Media Examiner, for over 2 years.
She was named 50 Favorite Online Influencers of 2014 on Entrepreneur.com, 21 Best Blogs That Will Help You Grow Your Business on Inc.com in 2016, and Top 30 Women in Social Media by Boom Social. She is the co-founder of Social Media Manager School an online learning program with over 1400 students. Andrea Vahl's proven ability to make social media marketing easy to understand and implement has directly impacted the bottom line of thousands of companies through her training and one-on-one consulting. She is also a stand-up comedienne. Learn more about Andrea's books, courses, and resources, on her website, www.AndreaVahl.com.
---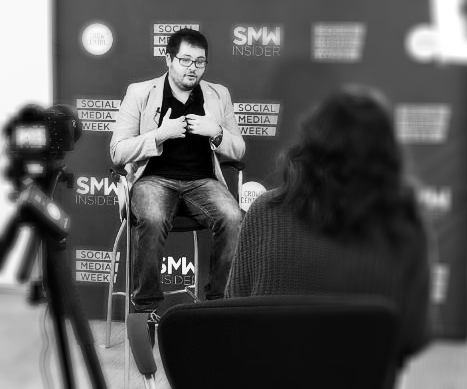 ALEX SHEBAR
@AlexShebar | EATPLAYPIXELS.COM | CHICAGO, IL
Alex Shebar is an award-winning writer, blogger, community manager and rock star, but without the money, fame or musical talent to go along with it. He was the first ever Community Manager for Yelp in Cincinnati, Ohio, growing the market from zero into one that overshadowed some of it's larger neighboring cities. He then moved to London to run the Yelp community overseas for five years. Later, he was the Senior Community Director for Yelp in Chicago and worked with businesses to show everything useful, grand and cool in the city. Alex's greatest passions include eating and drinking around London and Chicago, which is tough, but someone has got to do it - he think's he's the man for the job. In his spare time, Alex runs the website EatPlayPixels.com and Instagrams everything he sees. Follow him at @AlexShebar.
---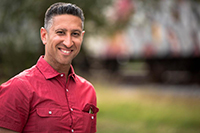 DANIEL HILL
@DANIELHILLMEDIA | New Jersey
Daniel Hill is obsessed with figuring what grabs people's attention and holds it. What makes someone tap the "like" button or double tap on a picture? What makes someone post the crying emoji or share a post with their private text message group? He currently works at Columbia University Medical Center and runs @DanielHillMedia.
---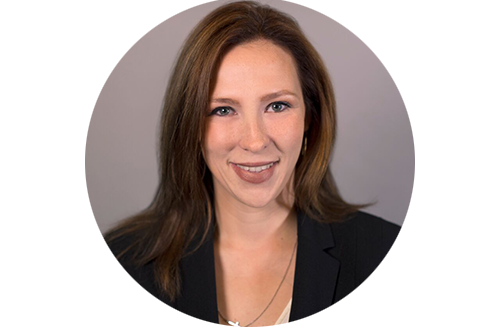 ERIN LEVZOW
MARCUS HOTELS © | Milwaukee Wisconsin
Erin Levzow is Vice President of Marketing for Marcus Hotels & Resorts. She is responsible for providing executive leadership and management of divisional strategies to include marketing, e-Commerce, customer insight, loyalty and public relations.
Prior to joining Marcus Hotels & Resorts, Levzow served as vice president of customer relationship marketing (CRM), loyalty and marketing for Hathway in Austin, Texas, a customer service experience company specializing in helping billion-dollar brands develop mobile-first strategies. Levzow's extensive marketing and digital experience also includes serving as senior director of digital, social, CRM and e-commerce for Wingstop Restaurants in Dallas, Texas, and serving as vice president of marketing and technology for Freebirds World Burrito, where she oversaw the marketing initiatives for nearly 100 restaurant chains. Levzow began her career at Caesars Entertainment in Las Vegas and went on to work for MGM Resorts International and Palms Casino Resort & Palms Place Hotel and Spa.
---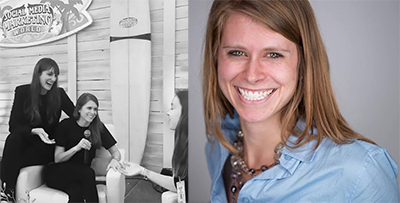 VALERIE MORRIS
@MorrisAcres @TinteroCreative
Valerie Morris is a social media strategist who believes that you can be successful in social media marketing AND have balance in life. She understands social media growth tactics and how they fit in with other digital marketing disciplines. Valerie founded Tintero Creative (tinterocreative.com), a digital agency based in Colorado.
Valerie is active in the digital community in Denver, including being a founding member of Colorado Women in Social Media, speaker at Denver Startup Week, Social Media Day Denver, and corporate training. When Valerie "shuts off" her social media, she can be found running around with her crew of animals, doing Pinterest projects, or searching for the best queso this side of the border.
---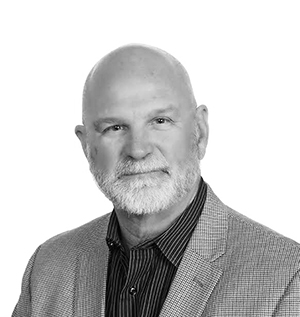 JIM BOHN Ph.D.
The Blue Collar Scholar | Milwaukee Wisconsin
Dr. Jim Bohn is "The Blue-Collar Scholar". Raised by a factory working father and armed with a PhD, Dr. Bohn puts theory that works on the table and invites you to roll up your sleeves and go to work! He has organizational expertise and insight from decades of successfully leading leaders and business savvy derived from observing and evaluating the organizational behavior of multiple Fortune 500 organizations. Jim's rare alloy of practice & theory is hard to find in today's market, making him a much-appreciated advisor.

He is an expert in Change Management, http://amzn.to/2rjUUQF "Architects of Change" and has authored books on leadership of complex organizations. http://amzn.to/2rf90H3The "Nuts and Bolts of Leadership" and "Installing the Organizational App". http://amzn.to/2E36sCg
In addition to his published research, his teaching at UWM, Concordia and Marquette, along with his work in organizational transformation, he has spoken at the Milwaukee Business Journal, the National Academy of Change Management Professionals, and led workshops for SHRP and Wisconsin I/O Psychologists, ASTD-Twin Cities, MNCMN, MNODN, Atlanta Field Service Conference, Metro Milwaukee SHRM Annual Conference, SHRM SIGS, IFMA Twin Cities and the Chicago Corenet Real Estate Group among others, including PMI International - Toronto, Minnesota PMI, the Volunteer Center of Ozaukee County, OFB, National Association of Credit Managers, PRSA, NACM, Neenah Police Department and the Plant Facilities Management Association, along with multiple corporations across Southeast Wisconsin, including QPS, Johnson Controls, Kohler, and others.
---


Our TITLE SPONSORS:
Please click the links below to find out more about these encouraging local businesses who help this event succeed.

LUCHA CANTINA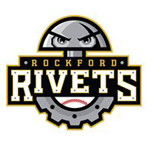 With Special Recognition Sponsors:
Ryan Davis Photography, Rockford Buzz, Maurer Real Estate Agent John Broda, The Canine Crunchery, Lucette Salon & Spa
In-Kind Sponsors:
Commercial Printing of Rockford Illinois (815-965-4759)
& More TBA
Organizer of SocialROCK 2018 by Winnebago Buy Local