Description
#SocialROCK 2017
By Winnebago Buy Local
AMPLIFY
your knowledge about Social Media and learn how to enhance your business presence and visibility at the 2nd annual one-day conference for local businesses; #
SocialROCK -
brought to you by
Winnebago
Buy
Local
. Get ready to ROCK your social media!
The exciting conference will feature expert speakers from across the United States and locally on specific Social Media subjects:
MORNING KEYNOTE: Content and Communication; Telling Your Story
FACEBOOK: To Boost or Not to Boost; Tips to get the most out of Facebook Marketing
EMAIL MARKETING: The Power of Inbox: Tips and Tricks for Successful Email Marketing
LUNCH: Museum Tour, Networking, Exhibition Space and Speaker Meet and Greet/Q&A
INSTAGRAM: Leverage and excite your biggest fans into sales
STORIES: (Instagram/Snapchat/Facebook): Stories are the future of Social, are you ready?
AFTERNOON KEYNOTE: Work/Life Balance: The Holy Grail for Entrepreneurs?
Featured Speakers include:
Brent Kelly (Bloomington), Chris Kelley (Rockford), Vanessa Cabrera (Chicago), Mike Peck (Rockford), Chris Robinson (Rockford), Daniel Hill (New Jersey), Shweta
Shyamani (Chicago)
Information on the speakers below!
With Special MC's: Captain Jack (from 96.7 The Eagle), and Marissa Lesner (From Channel 23 WIFR)

Monday, May 15th


At Midway Village Museum
8:00 am
Registration
9:00 am - 4:00 pm
Conference
(Includes a 90 min lunch, exhibition, and Midway Village Micro Tour)
A FINAL SCHEDULE will be sent to guests the week of the event.
Guest Expectations: The attending audience should have some experience with social media. Audience has already created accounts on one or more platforms. Content will be tailored to the novice-intermediate users. Guests have familiarity with posts, friends/followers, likes, comments, etc but are thirsty for more knowlege about tips and tricks, building brand loyalty, basic analytics, building business voice, gaining more loyal followers and amping up their social media.
---
Ticket Price:
WBL Member Ticket | $40.00 + Eventbrite's Fee
(MEMBERS MUST USE PROMOTIONAL CODE located inside your member e-newsletter)
General Admission Ticket | $55.00 + Eventbrite's Fee
---
Your Ticket Will Include ALL of the Following:
All Day Conference presented by Winnebago Buy Local and talented knowledgeable speakers
Meet & Greet/Exhibition
Complimentary Coffee
Lunch from ABC Catering
Free Midway Village Museum Micro-Tour
Snacks provided by Ole Salty's
A Registration Bag Including Future Free Museum Admission

Winnebago

Buy

Local

Take-aways
Access to the #SocialROCK After-Party at LUCHA CANTINA with drink specials, and appetizers for guests of #SocialROCK and more.
*In the case that you purchase tickets, but are unable to make it, we will not be able to refund your ticket, however you can email contact@winnebagobuylocal.com to discuss transferring your ticket to another person.
*Ticket holders email addresses will be shared only with the speakers of this event so they can further contact you. You will have the opportunity to opt out at their first email.
---
We owe a huge thank you to our supporting sponsors:

Thank you also to A-Sign Designs, Special Moments Entertainment, Wired Cafe, Home Environment Center, and Ole Salty's for their in-kind sponsorships.
---
Our 2017 Speakers:
Speaker schedule will be announced the week of the event.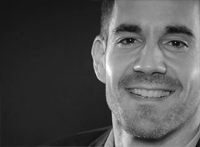 BRENT KELLY | BIZZGRIZZ | BIO:
​Brent Kelly is the CEO of BizzGrizz and certified partner with the #1 leadership training company in the world, The John Maxwell Team. He spent 15 years in the insurance industry and was named one of the top 12 young insurance agents in the country in 2012. As a full-time speaker, trainer and coach, Brent has shared the stage with Seth Godin, John Maxwell, and Paul Martinelli.
Today Brent works with organizations, businesses and individuals to help them grow their businesses, build stronger relationships, and create greater influence to those they serve. He speaks with passion to encourage and challenge you to "Face Your Grizzly" and reach your true potential.
MORNING KEYNOTE: Content and Communication; Telling Your Story
Communication must be authentic, interesting, and inspiring, regardless if you are speaking in person or online. People need to buy you and your story before they will buy your product. I will share these lessons and tie in the importance of having a powerful story worth sharing on social media.
---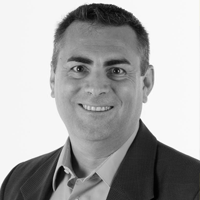 CHRIS KELLEY | v2 MARKETING | BIO:
As a Marketing Strategist at V2 Marketing Communications, Chris Kelley provides internet marketing consulting, manages client accounts, designs interactive websites and directs interactive marketing projects. Chris has been designing websites for over 15 years, since the World Wide Web was young. Chris holds certifications in Inbound Marketing from HubSpot, and is Google AdWords certified. He consistently stays on top of the ever-changing online trends and imagines ways they can be leveraged for marketing purposes. His experience in agency management and media development includes award winning website development, graphic design, photography, broadcasting and journalism. He has worked as a newspaper reporter and as a corporate photographer for Rockford Health System, and on the air at several radio stations around the country. Chris serves on the board of directors of the River District Association, Youth Services Network and the AAF Northern Illinois.
FACEBOOK: To Boost or Not to Boost; How to get the most out of Facebook Marketing
The days of "free" marketing on Facebook are now much different. In order to get huge business results on Facebook anymore, you have to learn how to pay to play. Chris Kelley, Marketing Strategist at V2 Marketing, will talk about various options for paid visibility on Facebook, including boosting posts and different kinds of Facebook ads. He will also give tips and tricks about keeping consistent posts paid, or unpaid.
---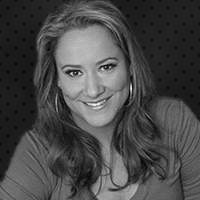 VANESSA CABRERA | THE EMAIL EMPIRE™ | BIO
The Straight Talking and Big Loving Email Marketing Automation Maven, Speaker, Consultant and Educator
Vanessa is an award winning email marketing strategist, a social media consultant and a national speaker who is passionate about helping small businesses understand and leverage the power of email + social media marketing to grow their business. A one-woman show, Vanessa built vanessa-cabrera.com to a thriving business in just 3 years! Her creative mind and out of the box thinking continues to drive her to the forefront as the go-to expert of email & social media marketing. She's also the creator of The Email Empire™, her 3-month VIP consulting program that has helped hundreds of businesses implement a moneymaking email marketing program.
"With a Master Certified Expert, small business owners can feel confident that they are truly getting the best of the best. By completing Master Certification, Vanessa, has demonstrated advanced knowledge in online marketing best practices and a proven track record in delivering measurable results for the clients that seek her consulting and done for you services. She's been awarded the email marketing Allstar Award 2 years running for the massive results she's delivered to her clients!" – Constant Contact
Ever the energetic, feisty and fun advocate for small business, Vanessa jams every one of her sessions with countless useful tools, tips and advice in which attendees are able to implement immediately upon leaving one of her seminars.
EMAIL MARKETING: The Power of Inbox: Tips and Tricks for Successful Email Marketing
What is the first impression you give when they see you in their email inbox? And when they see you there, what do they do? This powerful seminar takes you step-by-step through the keys to effective email marketing:
What it really is (and isn't)

What it can do for your business

And the five easy steps you must take to harness the power of the inbox to make SALES!

o Grow a healthy list

o Create great content

o Customize a beautiful, mobile-friendly template that matches your brand

o How to get your emails opened

o Tracking your results
From revealing why regular email doesn't work, to insider tips and techniques like automated list building tools and the design elements that work (and those that don't!), this seminar will give you the keys to the most effective marketing you can do: email marketing. Join award winning email marketing strategist, Vanessa Cabrera, for this cannot miss event!
---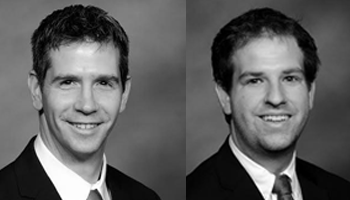 MIKE PECK & CHRIS ROBINSON | ROCKFORD ICE HOGS | BIOS
Mike Peck: The 2016-17 season is Mike's 16th overall with the Rockford IceHogs, including tenth during the team's AHL era. Mike oversees the IceHogs' Business Operations, which includes the ticket and corporate sales, game operations and communication departments. Prior to assuming the role of Director of Business Operations, Mike served as the IceHogs play-by-play broadcaster and Director of Communications. Mike received the AHL's Ken McKenzie Award in 2016, awarded to the AHL executive who accomplished the most during the season in promoting their team. He was also the recipient of the 2005-06 United Hockey League Public Relations Director of the Year Award and the 2004-05 UHL Broadcaster of the Year Award.
The St. Paul, Minnesota native attended the University of Wisconsin-Stevens Point where he earned his Bachelor's degree in Communications. Mike was also a four-year varsity athlete at UWSP, competing in cross-country and track and field.

The 38-year old attended Rockford Jefferson High School. The veteran voice of the IceHogs enjoys sports, music, working out and is an avid Minnesota fan (especially the Twins!) Mike, his wife Andie, daughter Madeline and sons Michael and Grayson reside in Rockford.
Chris Robinson: Chris joined the IceHogs staff during the 2016-17 season after serving as Communications Coordinator for the Triple-A Indianapolis Indians for each of the last three seasons. Prior to his stint with the Indians, Chris assisted in the media relations departments of the Albuquerque Isotopes (Triple-A baseball), Charlotte Checkers (AHL), Carolina Hurricanes (NHL) and Carolina Mudcats (Double-A baseball).
Chris is a native of Asheville, NC and graduated from North Carolina State University in December of 2011 with a Bachelor's of Arts degree in Communications and Public Relations.
INSTAGRAM: LEVERAGE AND EXCITE YOUR BIGGEST FANS INTO SALES
Chris Robinson, the Rockford IceHogs Communications Coordinator and Mike Peck, the IceHogs Director of Business Operations, will present on the IceHogs best practices with the team's social media, specifically Instagram. Chris and Mike will cover how they keep their social media interactive and fresh with their fan base while balancing business initiatives. With over 21,000 Instagram followers, you'll get insight on the IceHogs' posting strategies and content management with Instagram and how the team ties in all of their digital assets to bolster their overall message.
---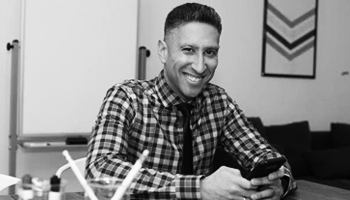 DANIEL HILL | DANIEL HILL MEDIA | BIO
Daniel Hill is a subject matter expert on Social Media, with a focus on Instagram and Stories across platforms. He is obsessed with figuring what grabs people's attention and holds it. He currently works at Columbia University Medical Center and runs DanielHillMedia.
STORIES: (INSTAGRAM/SNAPCHAT/FACEBOOK): THE FUTURE OF SOCIAL, ARE YOU READY?
Stories on Social Media: Overwhelmed by the amount of time and effort required to manage social media? If only there was a way to invest minimal time and get maximum results. Now there is! It's called Stories. What are Stories? What's so great about them? Why do they matter? Why should I use them? Find out more during this session.
---







SHWETA SHYAMANI | Personal Point of Power | BIO:
There must be more than this," Shweta Shyamani thought to herself from her corner office of a Fortune 500 company, She had done all of the things she thought she should do to be successful and she was, but she didn't feel happy when she got there. So Shweta took a leap of faith to carve her own path as an entrepreneur. Several successful ventures later, she found her deepest fulfillment, contribution and gifts in the field of mindset mastery coaching and energy work.
Shweta blends her formal business training and Kellogg MBA with a master's degree equivalent education in subtle energy techniques to help other successful, yet dissatisfied, burnt out or stressed out professionals transform their lives and careers to greater fulfillment, purpose and happiness. Shweta also offers on-site private sessions and programs for forward-thinking companies committed to developing thriving, vibrant and healthy employees and organizations.
AFTERNOON KEYNOTE: Work/Life Balance: The Holy Grail for Entrepreneurs?
Striking a balance between our personal and professional lives often feels more like wishful thinking than an achievable outcome, particularly for entrepreneurs. There usually isn't enough time in the day to accomplish the mile-long to-do list, much less have time for (gasp) fun?!
You may think that you should just get more organized, come up with a better time management system or be more productive, yet, that seldom works. We try to change our behavior while missing the most important part: creating a balanced mind.
From a clear and balanced mental state we think more creatively, make better decisions and feel happier in everything that we do. Learn how to cultivate a mindset that is aligned with the balanced, fulfilled and richly rewarding life that you crave.
Organizer of SocialROCK 2017 by Winnebago Buy Local